WITT EscS P 1000 – Testing of VLD Switching Behaviour
The WITT EscS P 1000 test device from Witt Solutions GmbH is used to test the switching behaviour of earth short circuits.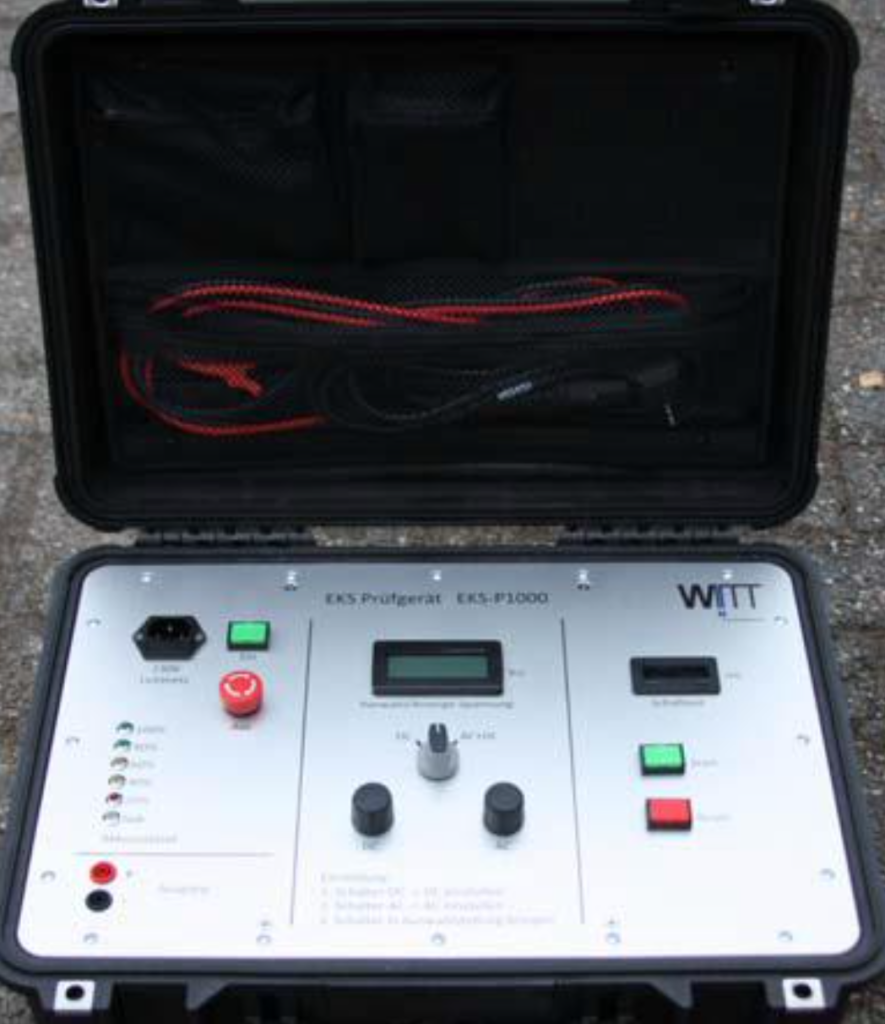 Description
The test device is located in a robust special case. When the lid of the case is opened, you have access to the test sockets, the display and the operating elements.
The supply voltage of 230 VAC is supplied via the front (cold appliance plug). Another variant is supplied by a rechargeable battery. The battery charge status is indicated by diodes on the front panel.
Function
The test device is connected to the earth terminals of the earth short circuit breaker via the safety laboratory sockets. The desired output voltage is set. After pressing the start button, the test set the outputs and the set voltage and determines the time until the short circuit at the test sockets. This time is then displayed. After switching / triggering the test device the output voltage is switched off and the time is stopped.
If the test object has not switched after 300.000ms (5min.) the output voltage is switched off. If the unit is running in battery mode, it switches off automatically after 5 minutes (the counter reading is maintained). If the battery is under voltage, the unit switches off (not valid for mains operation).