An Innovation Partnership at the Heart of Great British Rail
Network Rail Telecom (NRT) is working with industry partners to introduce innovative technological solutions. Enhanced digital services, smart cameras and intelligent analytics support the levelling up agenda as they inform decision making for both national hub and small unstaffed stations alike.
TSIP – Train and Station Innovation for Performance is at the core of a significant UK innovation investment bringing improvements to passenger experience and employee safety.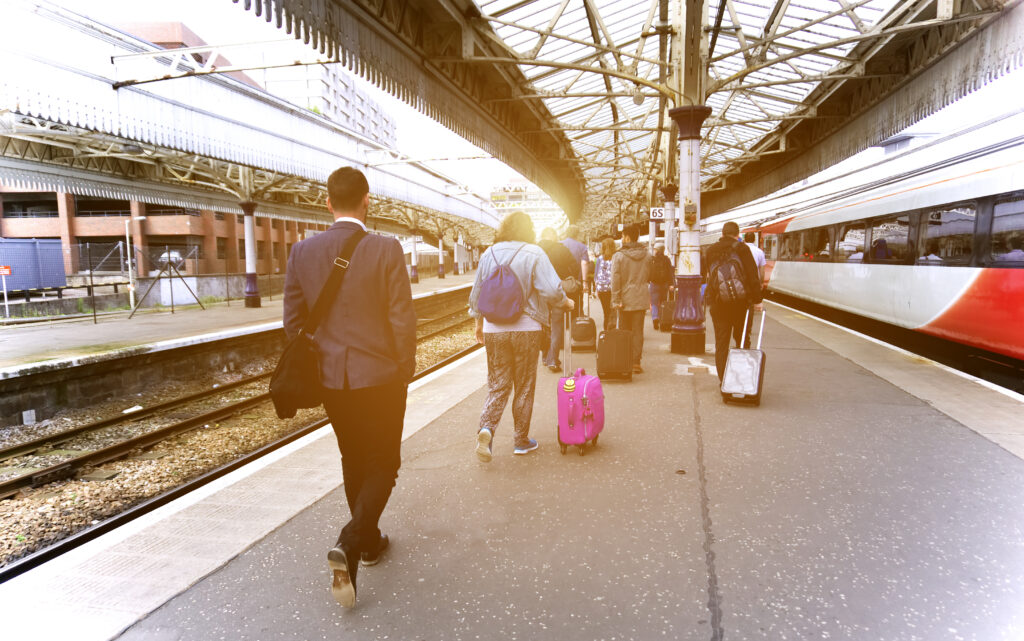 "Working and collaborating with industry partners, NRT has created a world first for rail, and we now have an opportunity to scale and safely build solutions that can address multiple rail safety, performance, operational and security rail use cases."
Working groups and partners such as Cisco, Intel, Telent and others are working with NRT to assess and develop use cases which have been identified to deliver improved performance and safety outcomes. The focus is on economic, operational and environmental benefits that brings enhanced safety and a richer customer experience.
Some use case examples are:
Station operations: Remote monitoring of assets, track and train to reduce delays and enhance performance.
Crowd management: Monitoring passenger density throughout stations to prevent overcrowding, monitor train occupancy, usage of station facilities, manage queues amongst others.
Safety and trespass: Smart cameras and visual analytics to maximise passenger safety, keeping people behind the yellow line and away from passing trains, monitoring trespass and the use of dangerous short-cuts.
Maintenance: Embedding sensors into trains provides information on wear and tear of parts and triggers maintenance alerts.
Environmental impact: Sensors monitor changing environmental conditions such as crumbling cliffs and shifting sands.
Crime and security: Alerting staff to abandoned luggage, detecting objects on the tracks, monitoring target areas for theft, vandalism, graffiti and more.
Supplying high speed connectivity infrastructure; for example, fibre, 5G neutral host etc. for both station use and track to train is at the foundation of this initiative. With connectivity at the core, Network Rail can deploy intelligent video and sensor analytics so staff can make informed decisions, understand trends and act on alerts.
"TSIP provides an open space to foster innovation and solution development in the railway sector. Cisco is working with a consortium of trusted Network Rail partners to introduce innovative solutions to improve passenger experience and ridership."
New infrastructure has been built at Melton Rail Innovation and Development Centre (RIDC) to showcase and test the latest technologies, bringing rapid improvements available to the rail community. Studies will identify whether a solution passes or fails or trials and certifies.
As use cases are trialled, intelligent cameras and analytics are deployed at a number of UK stations.
"Enabling IoT data from cameras and sensors to be gathered and processed at the edge where the device is located enables operators to make data driven decisions benefiting the staff, passengers and public alike."
As a result of outsourcing innovation to industry partners Network Rail has been able to deliver on innovation. Using IoT to monitor the railways, the structures and the environment enables Network Rail to move closer to their ambition to become carbon neutral by 2050. It also brings improvements to passenger experience and employee safety, helping Network Rail to achieve their vision of 'Putting passengers first',  ensuring they deliver the best possible service to their  passengers and freight customers.