UK Rail Freight Continues to Decline
UK Rail freight is at a low, largely attributable to a steep decline in the use of coal, according to statistics published by the Office of Rail and Road (ORR) on June 8.
The latest quarterly statistics cover freight moved, freight lifted, freight delays per 100 train km, freight train kilometres by operator and freight market indicators.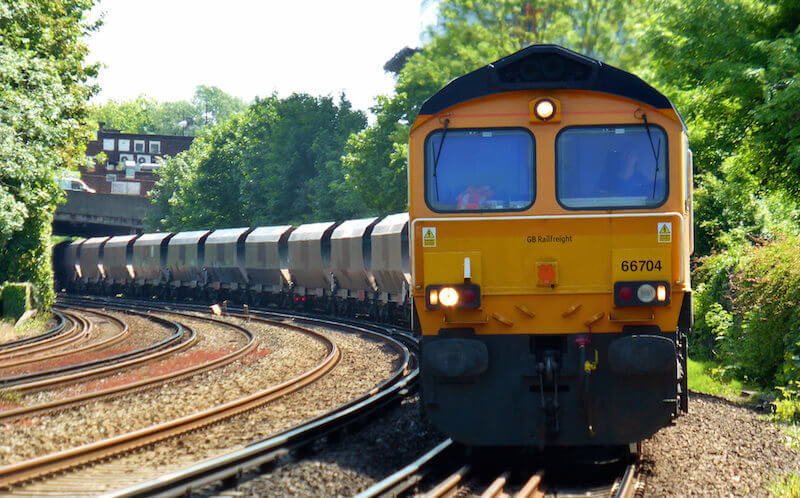 Rail Freight Moved
The total volume of rail freight moved fell to 17.2 billion net tonne kilometres in 2016-17, a 3% reduction on 2015-16. This total is the lowest since the late 90s. Of the seven commodities, coal fell the most by 39% to 1.4 billion net tonne kilometres.
Rail Freight Lifted
The total amount of freight lifted in 2016-17 recorded a decrease of 8% since last year and is now at 79.4 million tonnes. This is the lowest value recorded since 1984-85. The fall was largely driven by the decline in coal freight.
Freight Train Movements
The downward trend in Freight train movements continued with 224,000 in 2016-17, a reduction of 5% on last year. This is the lowest number of movements since the time series began in 2003-04.
Freight Train Kilometres
Total freight train kilometres fell to 34 million kilometres, a decrease of 3% to under 1 million kilometres compared to 2015-16; lowest amount recorded since the time series began in 2010-11.
Original article © ORR. For the full statistical release please click here.
FOR ALL THE LATEST INFORMATION, NEWS, IMAGES, VIDEOS AND ARTICLES ON ALL ASPECTS OF ROLLING STOCK, PLEASE CLICK HERE.