TX Logistik has successfully completed two test-runs of a 838-metre long freight train in Sweden.
The rail logistics company operated the fully loaded train on on a 500-kilometre route between Malmö and Frövi to transport food from Swedish retail chain Coop. TX Logistik, Coop and the Swedish Transport Administration, Trafikverket, successfully collaborated to plan and implement the two test runs on 8 and 9 May 2022.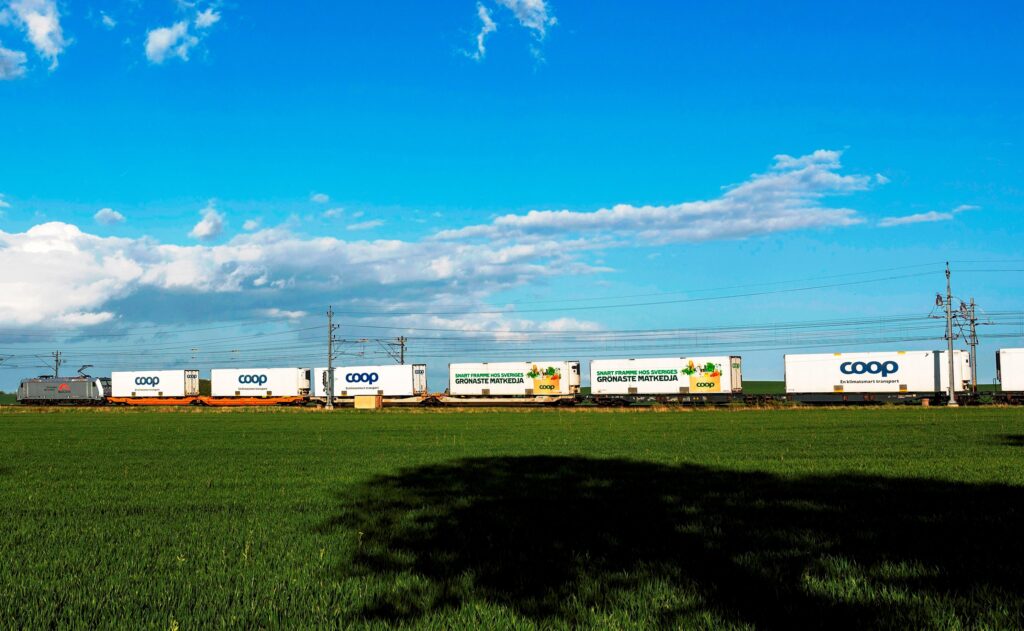 Currently, only trains with a maximum length of 630 metres are permitted to operate on most routes in Sweden. TX Logistics hopes to demonstrate the potential of using longer trains to transport more goods by rail, which would help shift goods from road to rail.
"An expansion to 838 metres would significantly increase transport capacities and thus make rail freight transport even more efficient and attractive for shippers."
The use of longer trains could also contribute to a sustainable and productive freight network by combing a high load capacity with high speed. The test train was was driven by a four-axle locomotive, carrying 48 semitrailers at speeds of up to 120 kilometres per hour, which is faster than comparable test runs in other countries.
Coop has been transporting goods by rail since 2009 and hopes to continue shifting more goods from road to rail transport. TX Logistik therefore plans to conduct further tests on operating longer trains across Sweden.
"Today, 30 percent of our transports are handled by rail. That's why we participated in this forward-looking project and hope to be able to extend our trains in the near future."