TSL-ESCHA: New Colours and New Logo
For the first birthday of the TSL website it gets a new look. TSL-ESCHA is now turning blue. Because since November 2021 we are part of MAFELEC TEAM, a French, medium-sized group of companies. This means that the familiar yellow and grey will now give way to different shades of blue and an accent of red, just like all the other companies in MAFELEC TEAM. Further adjustments to brochures, checklists and many other documents will follow successively.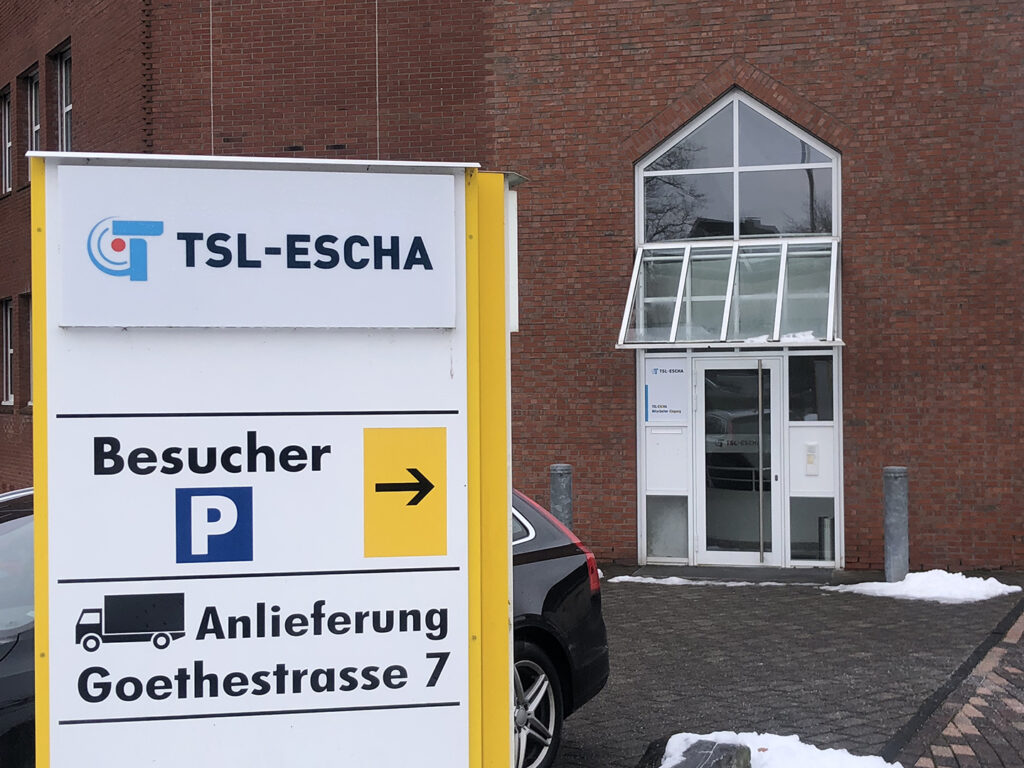 Our logo is also getting a new look. TSL continues to stand for our core product areas of Touch Signal Light. As ESCHA Schalttechnik we laid the foundation for the production and distribution of door opening push buttons for road and railway vehicles in 1986. Even today, our door opening push buttons are a well-known brand under the name ESCHA. Our new logo reflects the name and also the two familiar semicircles as an indication of a push button shape and a light beam. Just in blue.
Together with MAFELEC TEAM, the goal is to continue to grow. It is a strong combination of competent and high performing companies. The joint product range is expanding and TSL-ESCHA now offers even more bus- and rail-specific products from a single source while continuing to provide its well-known good service.
"Creating a world leadership is a tough task! It requires a lot of hard work, determination, constant questioning and reassessments. But most importantly, it requires people coming together with the same spirit. That's why TSL-ESCHA is joining MAFELEC TEAM: our family has gotten bigger."
MAFELEC TEAM and TSL-ESCHA will make their first major public appearance at InnoTrans in September 2022. The group of companies will then present at a 100-square-meter joint booth a wide range of products for road and railway vehicles – for the driver's cab, door area, interior and exterior. One team in blue. One team for all your needs.
"For TSL-ESCHA, the merger with MAFELEC TEAM is a great, future-oriented perspective. We are thus returning to our roots: to the structure of an owner-managed corporate group. This provides TSL-ESCHA with perfect development and growth opportunities at the Halver location."
TSL-ESCHA as a new family member will enable MAFELEC TEAM to achieve numerous commercial, industrial and technological synergies. MAFELEC TEAM will strengthen its world leading position in command and control solutions, exterior and interior lighting and power electronics offer, while completing its product and service range.
TSL-ESCHA is pleased to have found a buyer from the industry in MAFELEC TEAM, which will continue the successful course at the German location. As a result, TSL-ESCHA can continue to guarantee its customers the supply of high-quality products and orders can be placed as usual. Customers will not have to make any changes to their usual processes, such as orders, master data, payment transactions and the like. In addition, MAFELEC TEAM will support and further develop TSL-ESCHA with its innovative strength. This will increase the product portfolio and TSL-ESCHA will now offer even more railway-specific products from one source with a well-known good service.
This article was originally published by TSL-ESCHA.