Just the Ticket: How Third-Party Sellers are Providing a Better Deal on Rail Fares
Of all the issues in rail industry – policy, technology, sustainability – selling tickets does not appear especially complex. In the UK the price of rail fares is a constant talking point for the public, but the systems for actually selling them have generally generated less controversy. In recent months, however, attention has turned to this issue: in April the All-Party Parliamentary Group on Rail devoted one of its meetings, featuring the Secretary of State for Rail, to ticketing, and on 4 June the Rail Delivery Group opened its own public consultation on it. The focus of these initiatives was on ticketing in the UK, but given the rail link with France and the popularity of using this mode of transport to see the continent amongst British tourists, ticketing must also be considered in a European context. Train operating companies (TOCs) in all of these markets are discovering that their models for ticketing are becoming increasingly difficult to sell to potential passengers.
In this article for Railway-News Dave Ashton, CEO of Loco2, a ticketing service for rail in the UK and Europe, explains how third-party sellers have lured customers away from the options provided by TOCs.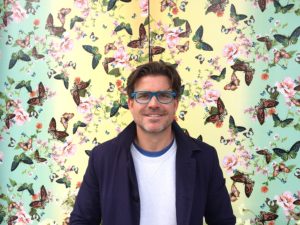 With few exceptions, train ticket distribution by TOCs across Europe is far behind the air travel industry. Why? For two main reasons: firstly – most TOCs distribute a large percentage of tickets via outdated distribution methods (from human sellers and via machines at train stations) and, two – they get away with it because of the lack of competition which reduces the need to innovate or so they think.
A dearth of competition in any industry promotes complacency rather than innovation, and the rail industry isn't exempt. In a monopoly environment if people want to get from A to B by rail, they have one choice. Take it or leave it.
In the UK we have so many ticket types and fare options that many consumers – particularly those buying directly from a train station window or ticket machine – frequently opt for the 'any time, any train' option. This fare gives travellers peace of mind that they can get from A to B without being fined, but it's usually the most expensive-possible fare. Why would anyone ever do that?
When paying for train travel online and in advance, it's much easier to identify the best train to travel on and the consumer can see the associated costs and read the fare conditions. This is simply a smarter way of buying train tickets (or any tickets, for that matter: you know what you're getting and almost always get a better fare). But this method isn't perfect either: not all TOC websites are user-friendly, and where there are two or more TOCs operating on the same route it can be difficult to compare like-for-like. This is where third-party ticket sellers such as www.loco2.com come in. Third-party distributors give consumers the best chance to get a cost-effective ticket, especially on routes where there is competition from two or more operators.
Over in France, SNCF has been heavily criticised for its fare range, especially for its highly complex, yield-managed TGV fares. They're not alone though. Most high-speed rail operators are trying to maximise their revenue through aggressive strategic inventory control, or yield management just as airlines do – making sure they sell the right ticket to the right customer at the right time for the right price – to ensure maximum profit, and in doing so their fare ranges are made more complex.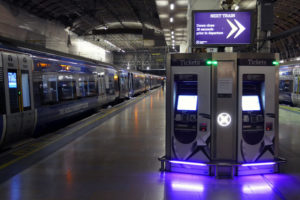 Having said that, the structure of fare ranges in continental Europe is generally more straightforward than in the UK. Fares tend to be broken down by flexibility and class of travel, in a way similar to airlines – confirming that it can be done and that extra layers of complexity are unnecessary. It will be interesting to see the findings from the UK's rail ticket review in September.
To drive demand and compete with airlines, continental rail operators have also developed low-cost offers (for example Ouigo from SNCF or IZY from Thalys) that are easy for customers to identify, so if someone wants to find the cheapest fare on a specific route, they can. That said, these are only available when booked online and in advance. Yet another reason not to use in-station ticket machines.
If booking a train were made easier and pricing more transparent, more people would use trains – there's no doubt about it. Loco2 recently published the Great Train Comparison report presenting hundreds of reasons why pan-European train travel has never been so good. It's a shame when opaque pricing and antiquated ticket distribution methods are the first stage of the rail travel experience – it's very off-putting.
To promote train travel as easy and accessible, Loco2 is pushing technology to its limits in order to integrate multiple train operators' ticketing systems to make booking a train journey, from anywhere to anywhere in the UK and Europe as easy as booking a flight. By doing this, we're also promoting competition, which helps to drive innovation and better value. Our role as a third-party ticket seller is also to push the governing bodies (Office of Rail and Road in the UK) to improve access to data that will enable third-party ticket sellers to offer benefits that TOCs are attempting to use to entice customers to book direct with them, such as automated delay repayments.
Third-party ticket sellers with mobile apps have, for a number of years now, had a 'halo effect' on pan-European train travel, by removing the annoyance associated with buying a ticket. If you consider that 20% of 16–24-year-olds only use apps to purchase tickets or access timetables, due to the fact that they are 'mobile-only' and choose not to own or use a tablet PC or computer, a good 65% of pan-European TOCs would never sell any tickets to the train users of the future today. The operating companies will adapt eventually, of course, but passengers are ready now. So are we.