Customer Experience in the Rail Industry: The Importance of Customer-Centric Train Carriage Interior Design
By Patric Scheidner, Corporate Vice President Global Head of Aviation, Space, Rail at Henkel
Across the world, train interiors are becoming more exciting. It's because of passenger insights, which show that rail users expect more from their trains than transporting from A to B. But it's not just about looking nice. There are many additional aesthetic, functionality, accessibility, safety and security requirements to be met these days – especially post Covid-19.
There are also social and environmental imperatives. The world's population is growing and, by 2050, will reach over nine billion, with 75% of those people living in cities. Attracting more people to more efficient and greener mass transit systems is vital for sustainability and the only way city infrastructure will be able to cope with the increasing demand.
If rail companies want to attract more users – and keep ahead of competitors – they need to make enhancing their customer experience a priority and turn insights into innovation.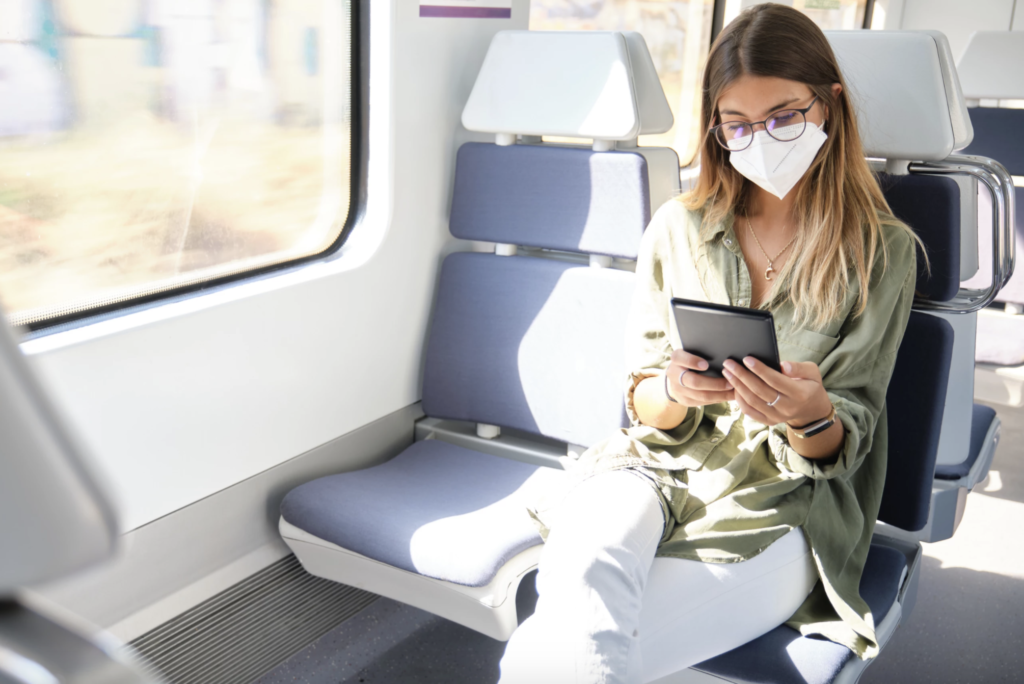 Achieving Customer-Centric Rail Interior Design
The buzz-phrase right now is customer-centric design: giving people what they want and need. When it comes to rail interiors, this means creating a joined-up experience that helps people feel more at home, is in line with social pressures (e.g. sustainability) and also operational. There are many points to consider.
First and foremost, train interior design needs to be functional. This means being:
Resilient
Safe
Accessible
Easy to navigate
While making interiors look fancier can be beneficial in terms of making passengers feel more comfortable, increase brand loyalty and provide better value for money, if proposals fail on the passengers' fundamental needs, they won't get past the design stage.
A big challenge is creating more space in the same space, with many train operators looking to the airline industry for inspiration. For example, by installing overhead luggage bins rather than baggage racks, reclining seats for sleeping or window benches with seats similar to bar stools.
Improved ambience and a 'homely' feel feature high on passenger priorities as more people use their travelling time to also work, relax or socialize. This can be achieved with:
Color: Different shades can initiate feelings, such as calm, or influence how a space is perceived
Materials: More luxurious materials look and feel better. For example, there's a current trend for replacing traditional hard plastic seating with leather
Lighting: Soft LED lighting is becoming the preference over harsh halogen and fluorescent lamps
Floor coverings: A textile floor covering can create warmth and comfort, whilst a resilient flooring gives a modern, airy feel
Not only can choosing the right aesthetics enhance customer experience, it can also enrich the brand and have functional benefits.
It is critical to ensure people with ranging abilities are able to access rail services. This is where inclusive design – designing transport that is dignified, accessible, safe and easy to use – needs to work alongside customer-centric to address every touchpoint in the customer journey. This could mean ensuring wheel-friendly access throughout, inclusive toilets – for example with lowered seating and wider doorways – and inclusive signage; so providing information orally and visually, including braille translations and induction loops etc.
Rail itself is an integral part to global efforts to reduce CO2 emissions and improve air quality in cities. Further environmentally-friendly options are then being explored within train interiors, such as:
Increasing use of lightweight materials
Energy efficient LED lighting
Floor coverings made from natural or renewable materials
It's also important for operators to consider the impact of supply chain, and the benefits of working with sustainably-minded suppliers.
It comes as no surprise that Covid-19 is expected to have a long-lasting impact on train passenger priorities. Covid-initiated requirements already include:
Better hygiene: Visible evidence and communication that carriages are sanitized; designs that facilitate better cleaning
Less crowding more social distancing: Both on trains and in stations
Fewer touchpoints: e.g. using sensors to automate tasks
Global design agency tangerine have already responded to post-Covid 19 travel with their 'Metamorphosis' adaptable carrier interior design. Innovative features include sliding screens to create 'travel bubbles', an air filtration system and a traffic light-style illumination around doors to aid safe and distanced boarding.
Final Thoughts…
Train operators continuously seek more business. The key combination to achieving this is high performance and happy passengers; with the latter relying on innovation in customer experience to stand out from competitors and give people a reason to not only choose a particular rail brand, but also take a train over say the car or an airplane.
Sustainability also plays a huge part. Good customer experience and overall satisfaction is increasingly becoming linked to good environmental practice: with people far more likely to choose to travel with more eco-friendly rail operators. More than that, for the sake of our planet's future, we need to implement more sustainable practices and resources wherever we can; from the materials used for seating to operating with renewable energy.
It's why creative, customer-centric interior design is so important. It's a smart and efficient way for operators to meet their objectives, while developing an emotional connection with customers that creates strong brand loyalty, drives up ticket sales and supports sustainable growth.
Win-win all round.
At Henkel, as the leading provider for adhesives, sealants and surface treatment materials in the rail industry, we are equally committed to developing innovative solutions to support operator objectives. Find out how we can support your rail interior design needs by reaching out.