Keeping Ahead of REACH Compliance in the Rail Industry: The Importance of Finding Fast, Effective Adhesive Solutions to Meet Manufacturing Standards
By Dimitri Clément, Senior expert in industrial adhesives, Henkel
With Registration, Evaluation, Authorization and Restriction of Chemicals (REACH) compliance changing on an almost daily basis, products that complied one day can quickly become redundant the next. It's no different with adhesives; solutions regularly require updating with new chemical compositions as previous ones come under scrutiny.
It's something we have to be extremely mindful of within the rail adhesive sector, where adhesive bonding and sealing is a key component in the manufacturing of high-quality rail vehicles and infrastructure. As adhesive producers and suppliers, our job is to ensure original equipment manufacturers (OEMs) can meet their objectives effectively and continuously. It's also why it's so important for us to be able to react quickly to find and implement adhesive solutions where previous ones no longer comply with updated health and safety regulations. At the end of the day, it's about protecting people, so worth every effort to get right.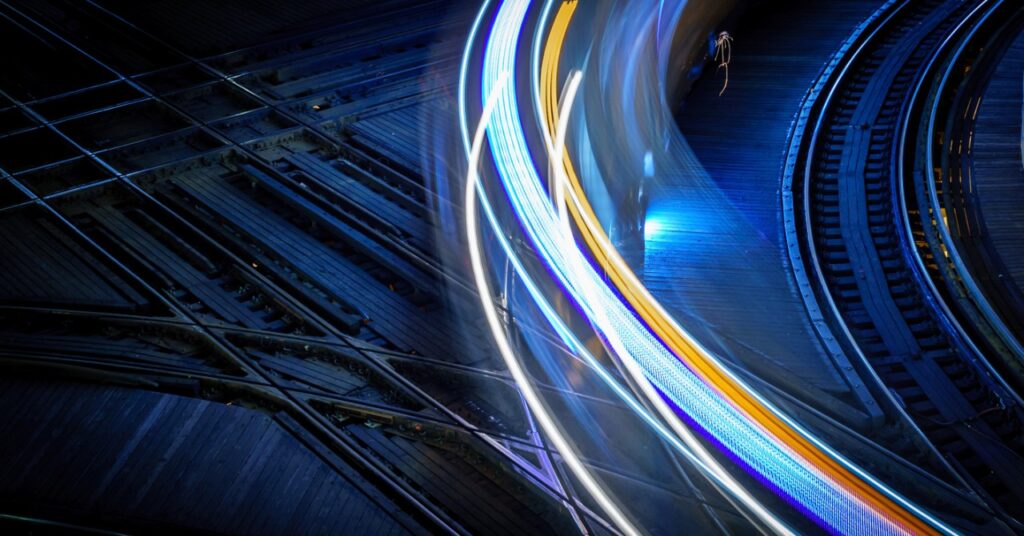 Adhesives in the Rail Sector
Manufacturers in the rail industry face a lot of daily challenges. As well as ensuring passenger safety, comfort and overall satisfaction, there are increasing pressures to implement more innovative solutions to their products to help reduce costs, become more sustainable, improve efficiency and be more durable.
Adhesives and sealants play a crucial role supporting these objectives from production right up to the end of a railway vehicle's lifecycle. Used for sealing and bonding metal, glass and plastic in both the exteriors and interiors of trains – from floors and seating to doors, wall panels and glazing – they literally are the glue holding everything together.
But they're a lot more complex than just being sticky. The chemistry behind adhesives define the physical and mechanical properties. This can include:
Absorption
Surface reaction – wetting – mechanical interlocking
Interdiffusion – electrostatic attraction
Whether they have flexible (low modulus adhesive) or rigid joints (high modulus adhesive)
Fracture toughness – Impact and vibration resistance – elongation
Resistance to heat, media, fire, radiation
Thermal and/or electrical conductivity or insulation
Sustainability
Application of the adhesive – rheology
It means that when it comes to the rail industry, the specially formulated adhesives can support many objectives including:
Speeding up manufacturing processes
Providing fire retardancy
Reducing costs
Making vehicles safer
Making vehicles lighter
Making production and final products more sustainable
The development of a new adhesive product can take three to five years, while to change, test and validate a new adhesive formulation takes a minimum of nine months. With so much thought, time, money and effort put into each product, it's clear why it's so important to keep on top of REACH compliancy in order to maintain consistent and safe manufacturing.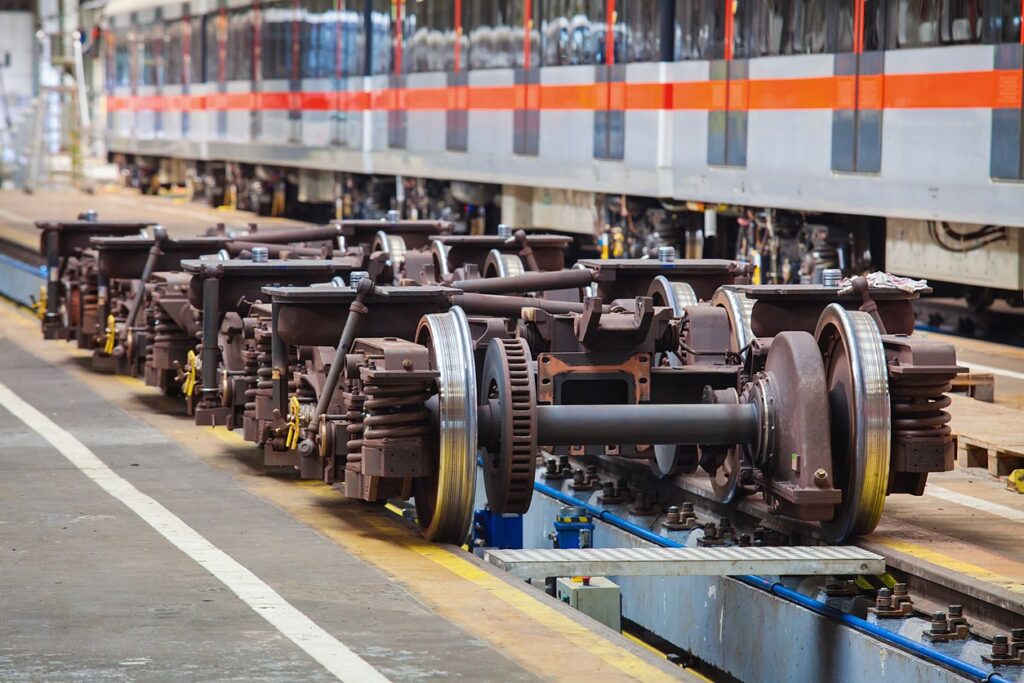 What is REACH?
REACH is a 2007 EU regulation primarily implemented to protect human health and the environment from risks that can occur with chemical usage. It applies to all chemical substances used industrially and professionally, with the onus on companies to identify and manage the risks linked to the substances they manufacture and market in the EU. If risks cannot be managed, then authorities can restrict the use of substances or only permit the use of less hazardous alternatives.
REACH and Diisocyanates
One recent REACH regulation example impacting the rail industry is on the use of diisocyanates: the chemicals mainly used to make polyurethane products such as rigid and flexible foams, coatings, adhesives and elastomers. It's because research has recently shown diisocyanates to be skin and respiratory sensitisers, and therefore hazardous to human health. As a result, new REACH regulations now state that from February 2022:
They cannot be placed on the market as substances on their own
Industrial and professional users of diisocyanates must be specially trained
They cannot be placed as a constituent in other substances or in mixtures for industrial or professional use in concentrations above 0.1% by weight
Alternative Solutions
While it's not a total ban, with continued use allowed dependent on the fulfilment of certain, strict criteria, the diisocyanates restriction poses a big challenge for the rail industry. Essentially the 'backbone' of a polyurethane material, they've got multiple beneficial qualities, such as:
Exceptional durability
Flexibility
Lighter weight design qualities
Improved aesthetics
Elongation (up to 600%)
To remove them altogether and maintain high quality is almost impossible. It's why adhesive suppliers such as Henkel have had to respond quickly. In this scenario, we developed Silane Modified Polymers (SMPs), which have very similar beneficial qualities and abilities to polyurethane adhesives, but contain no solvent, isocyanates or silicone. Therefore, they are fully REACH compliant and ready to be phased in as a replacement when the new restrictions come into force.
Final Thoughts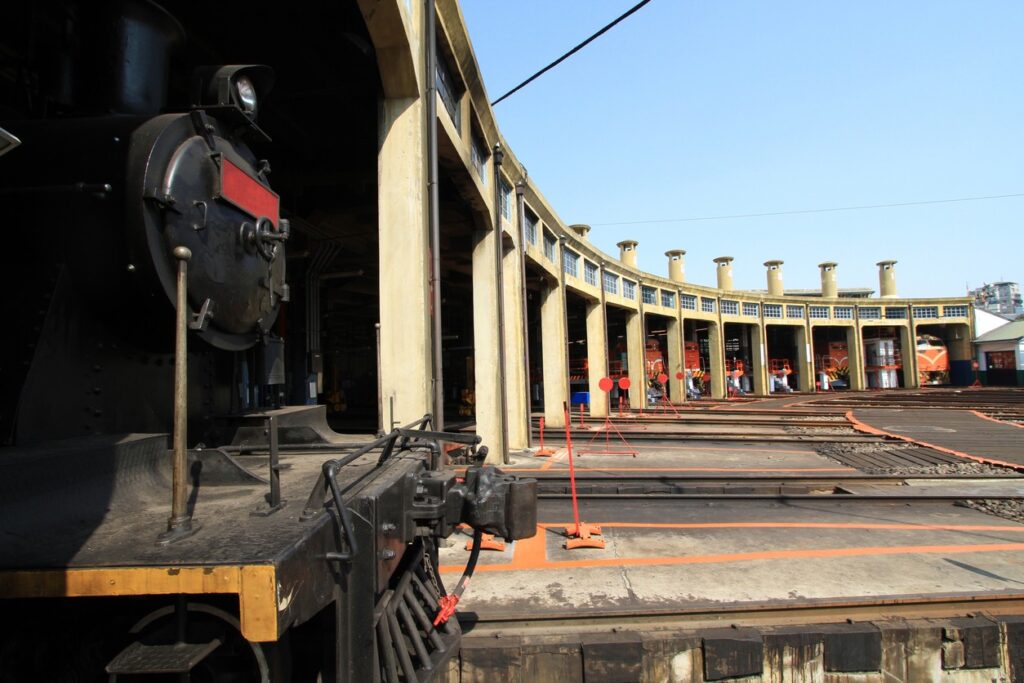 Adhesives play a larger role in the rail sector than many people probably realize, therefore anything that might impact their use – such as new REACH regulations – has to be taken seriously.
By paying close attention to REACH regulations and any changes, we in the adhesive sector are able to react quickly and effectively to support our clients and ensure their ongoing compliancy without impact manufacturing. After all, the cost of not meeting them won't only hit financially, but could also seriously hurt someone, which is a price never worth paying.
Henkel has a dedicated Product Safety and Regulatory Affairs (PSRA) department for REACH-compliancy and chemicals, and a full range of technologies that comply with REACH restrictions. To find out more– or further discuss anything in this article – please contact me via LinkedIn or email [email protected].