'Technically Complex' Tank Wagon Certified in Russia
Following testing, TikhvinChemMash has obtained federal certification for what it says is one of the most technically complex tank wagon types to be developed by parent company United Wagon Co's All-Union Research and Development Centre for Transportation Technology.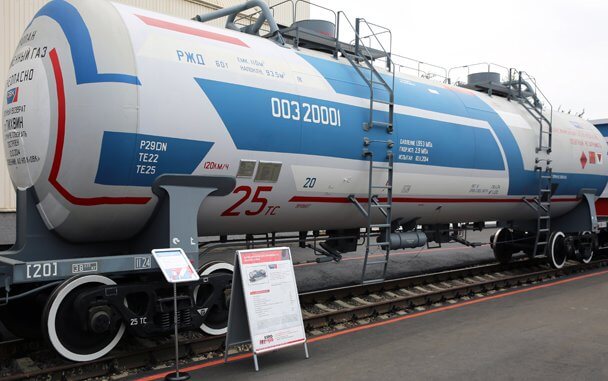 The Type 15-6913 tank wagon is designed for carrying molten sulphur, with its capacity of 44 m3 or 72 tonnes offering an increase of 9 tonnes on the most common design currently in service.
The corrosion-proof steel tank has a double skin with air clearance to provide insulation, and an electrical heating system which is secured to prevent unauthorised access to the controls. The sloping tank provides maximum drainage of the load. The wagon's scheduled maintenance interval is 800 000 km or eight years.
Series production is scheduled to get underway shortly. UWC says there is an urgent need for the vehicle type, with more than 85% of the sulphur tank wagons in service in Russia now having exceeded their planned service life.
Please click here for the original article © UWC