Tallysman Wireless, a Calian Group Company, Announces Global Distribution Agreement with Mouser Electronics, a TTI – Berkshire Hathaway Company
Tallysman and Mouser Electronics Partner to Distribute High-Precision GNSS Antennas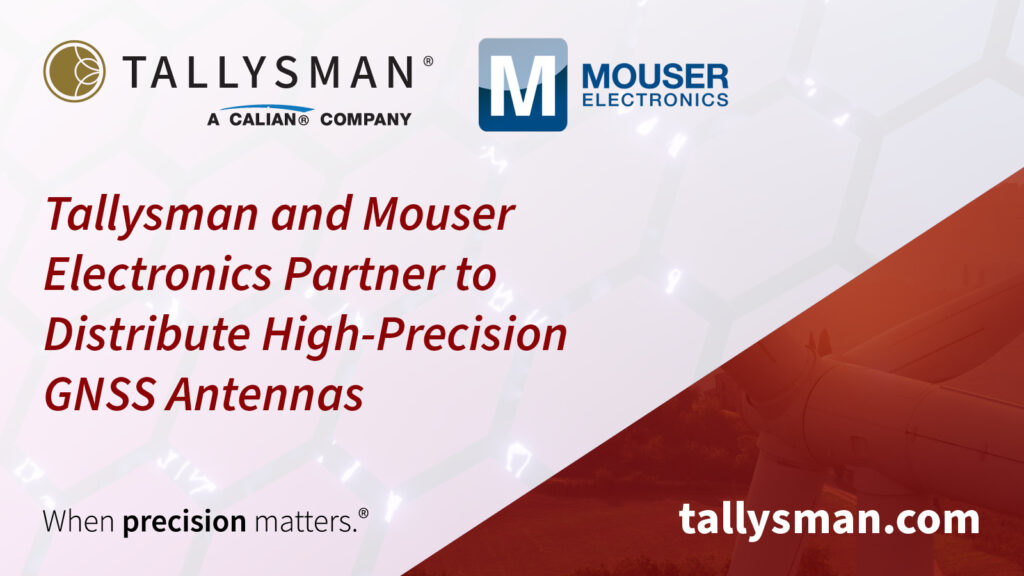 Tallysman Wireless Inc., a leading supplier of high-performance GNSS antennas and related products, today announced a new distribution partnership with Mouser Electronics, a global authorized distributor of electronic components and semiconductors.
Under the agreement, Mouser Electronics will offer Tallysman's full range of GNSS antennas, including the company's flagship Accutenna®, VeroStar and Helical antennas, to its customers worldwide. These antennas feature advanced technology for enhanced precision and signal quality, making them ideal for demanding applications in industries such as automotive, aerospace, defense, surveying, and precision agriculture.
"We are excited to partner with Mouser Electronics, a trusted and respected distributor with a global reach.
"This partnership will enable us to expand our customer base and reach new markets, while providing Mouser's customers with access to our high-quality and reliable GNSS antenna solutions."
"We are pleased to add Tallysman Wireless to our line card.
"Their GNSS antennas are known for accuracy, reliability, and robustness, and will complement our existing portfolio of high-quality electronic components and solutions."
More information about the Tallysman GNSS antenna solutions offered at Mouser Electronics can be found here.
This article was originally published by Tallysman Wireless Inc.