Tallymatics co-hosted a webinar titled, 'Global Navigation Satellite System (GNSS) Augmentation Technology: Out of the Box RTK, PPP-RTK from Concept to Realization' on October 6, 2022.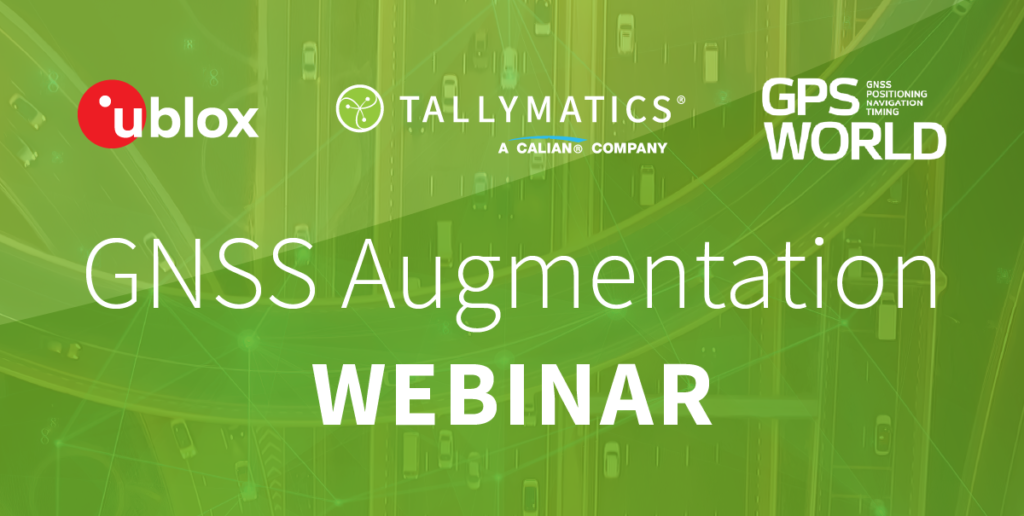 The webinar was hosted by GPS World and featured guest speakers Bruce Shields, Director of Tallymatics Group; Sunil Bisnath, Professor, Department of Earth and Space Science and Engineering, York University; and Franco de Lorenzo, Principal Product Owner, u-blox.
Topics covered: 
The concepts and math models for RTK and PPP, which enhance basic GNSS. These positioning techniques will be compared, and the pros and cons of each technique will be listed.
u-blox's latest multi-constellation, multi-band receiver modules, the PointPerfect augmentation service, its unique distribution models and the positioning accuracy that can be attained with the technology.
Tallymatics latest smart GNSS antenna design that provides full performance of u-blox's latest GNSS modules (F9x family) integrated into an 'off-the-shelf' complete solution: the TW5390 Smart Antenna with IP Network and L-Band augmentation.
This article was originally published by Tallysman Wireless Inc.