Tackling the Latest Trends in Transport Ticketing
Article courtesy of FIME
Key considerations to support the launch of next-generation ticketing solutions
Traveller expectations are at an all-time high. In the age of on-demand, mobile services and the convenience of 'tap-and-go' technology, the public transport industry is under increasing pressure to deliver the same, high-quality interoperable experience with its transport ticketing solutions.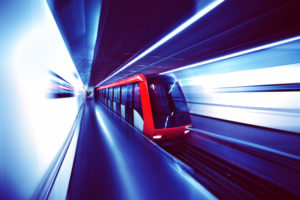 While the pressure is on to deliver new services, the benefits of next-gen ticketing are many and wide-ranging. In a rapidly evolving, converging and advancing market, public transport players are faced with several opportunities to meet both the rising expectations of end-users and tap in to new revenue streams. For the transport ticketing market, the time to innovate is undoubtedly now.
However, navigating the latest trends and technologies can be a complex and technically exhausting challenge. To help make sense of it all, let's take a closer look at the front-running trends in the next-generation ticketing race, the benefits and challenges of implementation, and the key considerations players in the transport market need to guarantee a successful project.
Come together: converging services, new form factors and making the move to MaaS
As the industry's latest buzz-word, it's hard to avoid the growing popularity of Mobility-as-a-Service, or MaaS. As services increasingly converge onto smartphones, there's huge potential for transport operators to deliver greater convenience to travellers. In addition, by translating multiple transit solutions, adjacent and value-added services into one simple, seamless app, there's huge potential for operators to generate new revenue streams.
So, how best to make the move to mobile?
Partnering with handset manufacturers and mobile network operators (MNOs) to deliver a near field communication (NFC) based solution is one option, but not the only one. Host Card Emulation (HCE) technology for example, can offer a simple, considerably more cost-effective NFC solution for those looking to remain independent of OEMs and MNOs. However, security remains vital and additional considerations, such as implementing tokenization, may also be needed.
Wearables are also tipped to have a potentially revolutionary effect on transit ticketing, enabling passengers to 'tap' their way through the transit network without touching their wallets or bags. But with knowledge limited on these solutions, ensuring their security, functionality and interoperability across the network poses a real technical challenge that requires unique expertise.
Account-Based Ticketing: easy as A-B-T?
With capacity to simplify maintenance logistics, improve security and ultimately reduce costs, account-based ticketing solutions are proving popular too. As the traveller's funds are managed in the back-office account and 'payment' occurs automatically after travel, ABT gives travellers the flexibility to choose between several fare media to authenticate themselves with, whether that is a smartcard, mobile device or a wearable. What's more, while solutions can be done in conjunction with EMV®*, account- based can also be developed independently of EMV, accommodating support for young and unbanked travellers.
To guarantee a successful implementation and realize the full scope of ABT benefits, operators need to ensure solutions are secure and fully interoperable across all fare- media, with the capacity to work effectively both offline and during instances of poor connectivity, managing risks.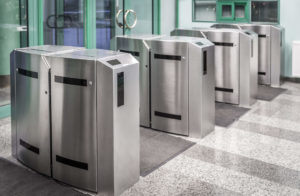 Offering open-loop EMV® payments
Following the success of Transport for London's (TfL) implementation and the increasing penetration of EMV globally, it's not hard to see why many operators are following suit and upgrading their systems to offer open-loop EMV payments.
Accommodating EMV payments in public transport networks offers travellers greater flexibility, convenience and, as with all contactless-centric implementations, reduced queues and quicker throughput. From an operator perspective, this also translates into a reduced need for transit-specific travel cards, cutting manufacturing costs and the need for on-the-ground resource to support issuance. These benefits also readily serve tourist markets, enabling visitors to easily board the local transport network with a fare-media that's already in their pocket.
Whilst proven, secure and widely adopted across the payments market, the EMV ecosystem is complex, with several players, technologies and guidelines. For public transport players looking to cash in, getting to get to grips with these complexities first is essential.
Deciding the next steps
The opportunities are evident, but to truly make the right choice in delivering high-quality ticketing systems, players need support right from the start of projects to fully evaluate their options. In-depth knowledge of the standards and requirements solutions must conform to, and how suitable these are to their respective systems will be key to a smooth and successful launch.
To truly realize seamless transport ticketing, open standards will also play an increasingly important role. Delivering interoperability and the capacity to transform the business models of the global ticketing industry, understanding and integrating these standards can deliver real value. Partnering with a business enabler helps you evaluate all of the options in line with your strategy. This ensures the quality of projects from the start, minimising unnecessary delays and guaranteeing a smooth, cost- effective path to market. A thorough testing and certification plan is also key to guaranteeing secure and interoperable solutions first time. During this implementation process, defining a robust quality assurance (QA) system will ensure your solution runs smoothly and efficiently, year after year.
The convergence of payments, mobile and transit holds exciting possibilities, but also increased risk. Expert technical consultancy, from implementation partners well versed in payments and developing new, innovative solutions across form factors, is essential.
Choosing a trusted implementation partner
With over 20+ years of experience ensuring the efficient and successful implementation of card and mobile transaction service, FIME is well-equipped and experienced in supporting the transport market in delivering the next-generation of transit ticketing solutions. With unrivalled expertise in EMV and developing mobile payment solutions, FIME can provide end-to-end support for your projects, from technical consultancy and training, through to design support, quality assurance, field testing and certification services.
For more information, visit www.FIME.com *EMV® is a registered trademark in the U.S. and other countries and an unregistered trademark elsewhere. The EMV trademark is owned by EMVCo.