Successful Graffiti Removal and Prevention: Sustainable As a Basic Standard
Get Rid Of Graffiti Straight Away!
Rolling stock is the preferred target of rebels and would-be artists who leave their tags behind as a parting gift – inside and out or anywhere around. Railway companies and operators often get caught up in this game of cat and mouse. Get rid of graffiti straight away to help keep copycats at bay! And take good care of your reputation at the same time.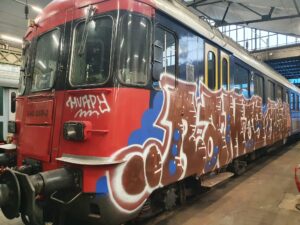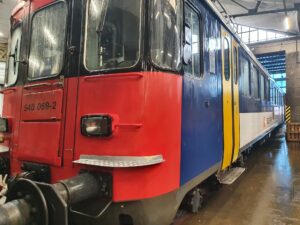 Customer expectations are high, when it comes to feeling comfortable and safe. The feeling of security plays a major role for customers, especially at train stations and in public places. All the efforts of the railroad companies are very much appreciated there and no matter the time or location, BIOforte's experts will be there in a flash – even while trains and stations are in use.
Successful Removal in Challenging Locations
Graffiti artists are very creative in leaving their art in hard-to-reach places. BIOforte can rely on an experienced and skilled team that can do a great job even in unusual locations. Whether along railroad tracks, on bridges, in underpasses, on building façades or even monuments, art objects or towers, BIOforte is happy to restore cleanliness. BIOforte removes unsightly infestations of microorganisms on all kinds of materials such as masonry, concrete or Eternit, and will deliver protection against new infestations (5-year guarantee). BIOforte can also offer convincing results for the removal of chalking from metal façades, incl. paint refreshment and graffiti protection.
Good Preventive Care Pays Off