The mobility industry has a significant role in reducing harmful emissions that are causing irreversible damage to our planet and is working tirelessly towards the decarbonisation of transport.
As individuals, we all have a part to play in lowering our carbon footprint. Still, as we go about our daily lives transport companies need to welcome, with open arms, the technological advancements at their fingertips to make public transport attractive to commuters and leisure users alike.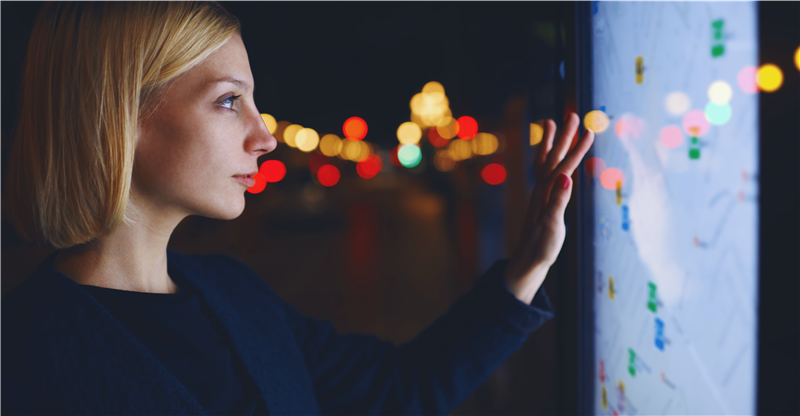 By utilising data analytics combined with integrated systems, it's possible to help improve air quality and reduce pollutants. Without making a sweeping generalisation, yet relying upon statistics, today's current number of smartphone users is 3.8 billion, which means 48.37% of the world's population owns a smartphone. This figure is up considerably from 2016 when there were only 2.5 billion users, 33.58% of that year's global population.
With this in mind, it's no wonder the idea and reality of smart stations are gaining traction from within the industry and beyond. The definition of a smart station is when it's promoted as the primary mode of transport in a city for short and long-distance commutes and where other commercial activities are offered to enable passengers to get access to relevant services when transferring or waiting.
Combining integrated connections and IoT technologies will enhance the users' experience and convince them that public transport has many benefits. The main result is that customers are enticed away from private car usage by providing exceptional and tailored journeys based on their needs and not by fining users through emission taxes, congestion charges, and other negative consequences. For the pendulum to swing in favour of public transport, travellers must feel confident the system is reliable and meets their requirements.
So what's clever about these stations?
System Management – by utilising technologies such as Wi-Fi, Bluetooth, and sensors, station managers can understand, for example, visitor levels, passenger actions, services used in such granular detail they can tailor services and address any potential issues.
Smart Infrastructure – can majorly enhance user experience and help improve passenger flows. Intelligent sensors can analyse factors both inside and outside the station and measure temperatures, lighting, sound levels, and trigger actions to create the most influential ambient atmosphere.
Smart Mobility – interoperability and connecting passengers to other more comprehensively available infrastructures such as smart car and bike parking are what sets a smart station apart.
Smart stations are a consolidation of various business models whose development is strongly dependent on technological drivers:
Real-time data from IoT sensors
Real-time data analytics
Push notifications to users
Shared sources of data (f.e. Open Data)
Improved transport management
Predictive maintenance
Improved infrastructure
Personalised products
This article was originally published by Fincons Group.