On 30 March, the Škoda ForCity Smart Artic Tampere tram was stress tested in Tampere.
The Škoda Group participated in the organisation of the testing together with Tampereen Raitiotie Oy, Nysse and VR, and the research partners were the University of Tampere and VTT Technical Research Centre. The stress tests are part of Tampereen Raitiotie Oy's Lyyli Living Lab project for smart urban mobility.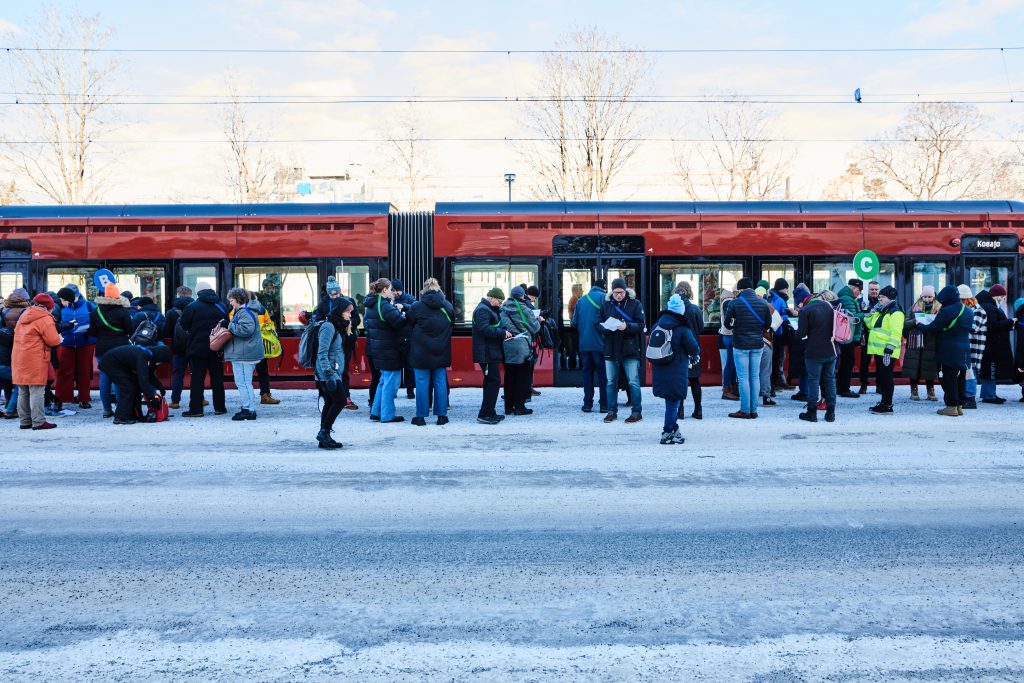 The tram stress tests collected data on passenger numbers, availability of ticketing facilities and passenger experience.
"Our aim was to collect data on the accuracy of the passenger counting system and to practically test situations when travelling in a full vehicle. Based on the data collected, we will be able to work with operators and our partners to find ways to improve the passenger experience when travelling in full vehicles, such as the placement of ticketing devices."
The passengers in the congestion test were students from the University of Tampere and customers of NysseLab, Nysse's test lab. The test was carried out in a Lyyli tram, which is used both in normal operation and as a test vehicle in the Lyyli Living Lab project. Skoda ForCity Smart Artic Tampere trams can accommodate a maximum of 264 passengers. Approximately 120 passengers took part in the test and the overcrowding situation was realised by closing one of the three modules of the vehicle. Passengers took part in three test runs, each of which focused on collecting different types of data.
Nysse used the test to gather information on how to facilitate the use of the tram's check-in facilities when the vehicle is actually overcrowded. During the test, ticketing devices were also installed on the main door of the tram to see how the addition of the device would affect the success of the ticketing process.
The accuracy of the AI-based passenger counting system was also tested in a special situation where the tram fills up with passengers very quickly.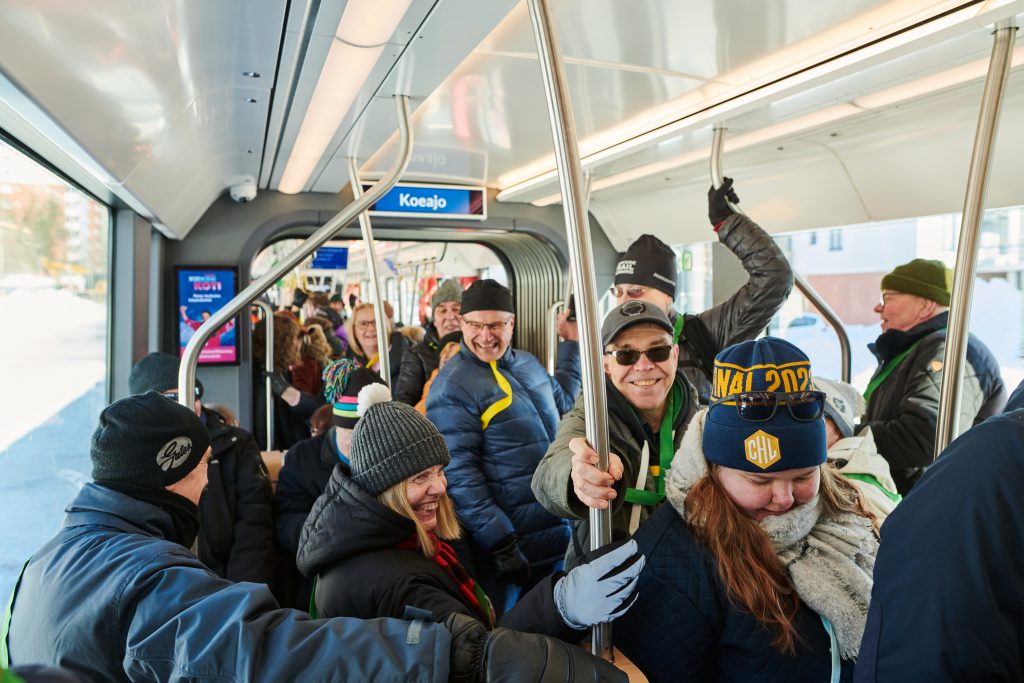 "We created an intelligent passenger counting system that calculates the number of passengers in each vehicle module between stops and the number of passengers boarding and alighting at each stop. The aim of the system is to enable the most accurate tracking and prediction of passenger flow. It ensures optimal fleet utilisation, improves passenger comfort and minimises costs. In the future, it will also be possible to offer directly passenger-oriented services, including information on the occupancy of individual trams and modules."
To support the VTT study, both video footage from the trams and passenger experience data from surveys were collected as part of the test. The aim is to use this data to develop methods for measuring passenger experience and sense of space.
To ensure the success of the tests, the test was not announced in advance.
This article was originally published by Škoda Group.