Rail Depots Maintenance Facilities Conference 2016
The Rail Depots & Maintenance Facilities Conference 2016 will take place in Washington DC on 27–28 July. Speakers include representatives of Transit Authorities from Maryland, Massachusetts Bay, Atlanta, Chicago, Sacramento, Pennsylvania, Southern California and New York city, and corporations including Railshine and Amtrak.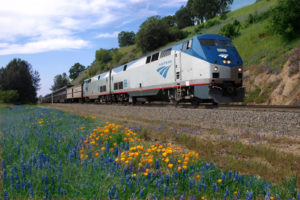 Keynote speeches will be given on subjects including optimised depot layout and the improved use of existing facilities by way of design and management to enhance productivity and cost-effectiveness. There will also be keynote speeches on overhauling facilities and reconfiguring maintenance equipment over replacing with new equipment.
Case studies on facility upgrades for light rail, including points of access and the challenges presented by maintenance on low floor versus high floor vehicles. Railshine will share their experiences in infrastructure works, including the impact electrification has on rail maintenance depots and how both electric and diesel trainsets can be accommodated in the same depot.
Scott McAleese from Chicago Transit Authority will speak on the cost-benefit case of cranes and hoists, how best they can be utilised and how to minimise disruption when upgrading and overhauling cranes and hoists within depots. Depot layout including the pros and cons of centralised and decentralised facilities, upgrading facilities without disrupting maintenance operations, and how projects can be managed on time and within budget. Staff competency and training will also be presented.
Other areas including supply chains for spare parts and equipment, capital funding options, the cost-effectiveness of new facility builds and rehabilitation of existing facilities. Predictive maintenance technologies will also be discussed alongside progressive overhaul methods in order to improve train availability, as well as condition based maintenance over scheduled maintenance and the various issues relating to this.
There will also be plenty of opportunity to network and meet with existing contacts at refreshments, lunches and a networking drinks in the exhibition showcase area.