Skeleton Technologies, the global technology leader in supercapacitor energy storage, will supply supercapacitors to the metro units Spanish manufacturer CAF will provide to the city of Granada, Spain.
Headquartered in Donostia – San Sebastian (Spain), the CAF Power & Automation has been working with Skeleton Technologies since last year. Following a successful tender, the Spanish manufacturer has just been selected by the Metro de Granada to supply 8 new units for the city's network, which will be added to the 15 previously-delivered units which are currently in service. This contract will provide a response to the growth in metro passenger demand, whilst also significantly improving service quality.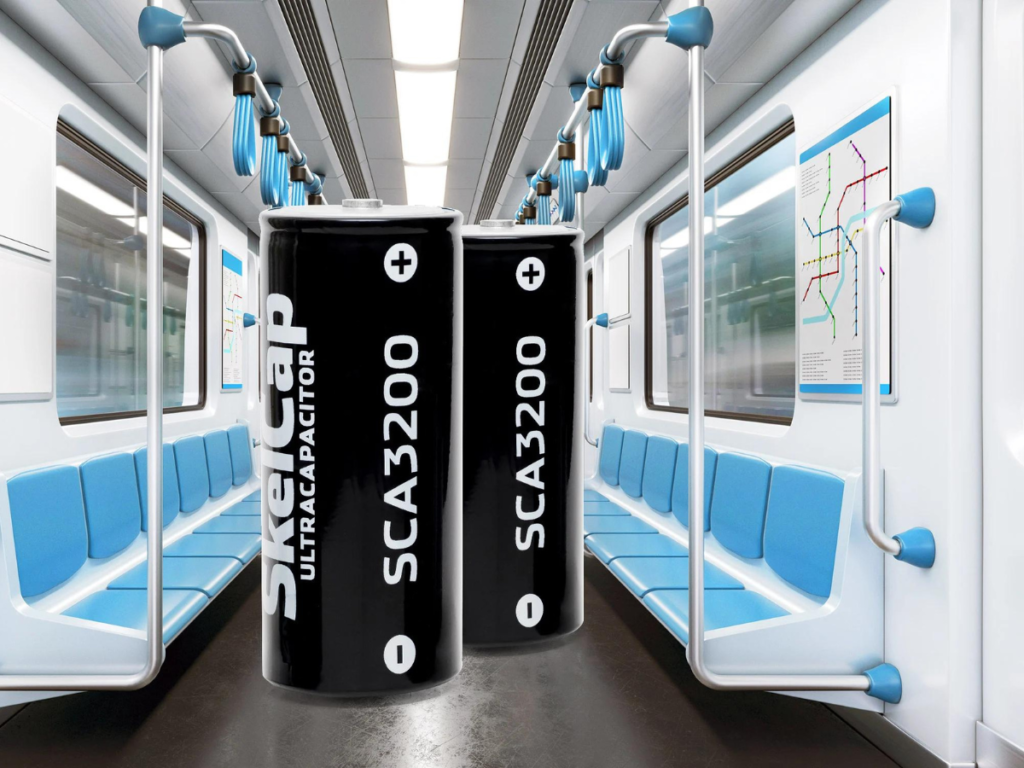 This extension of the train fleet is intended to significantly increase transport capacity by increasing the number of seats available, as well as train frequency at stations. This rolling stock extension will allow the company to cover planned future expansions of the Granada Metro network. These new units will include Skeleton's supercapacitors.
"Having the highest power density and efficiency in the industry, Skeleton has become a top partner for railway manufacturers such as the CAF Group, which put sustainability at the heart of their activities. Light rail transit systems are already excellent solutions in public transportation but adding our supercapacitors allow to reach unprecedented levels of innovation, sustainability, and cost efficiency. We are very proud to be collaborating with CAF and enable smart city transportation systems in Europe and worldwide."
The use of Skeleton's supercapacitors in the metro units will significantly improve train efficiency – reduce costs and CO2 emissions, and increase energy savings.
This article was originally published by Skeleton Technologies.