Shareholders Agree to Sell Powernet International Oy to Efore Plc
Powernet shareholders and Efore Plc have signed an agreement on 21 November 2018 to sell and purchase the entire share capital of Powernet International Oy, the holding company of Powernet Group.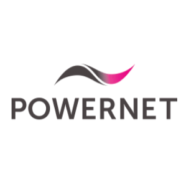 Powernet shareholders have signed on 21 November 2018 an agreement to sell the entire share capital of Powernet International Oy to Efore Plc, a Finnish publicly listed power electronics corporation. The acquisition of Powernet is conditional upon Efore receiving sufficient proceeds from a rights offering currently being prepared.
After the closing of the transaction Powernet will initially operate as a separate legal entity, but Efore's current Systems-business and Powernet will be managed as one unit. Efore Systems product line provides solutions for power supply units and highly customised power supply and power distribution packages. The solutions of the Systems product line are used in demanding applications, such as monitoring and directing electricity transfer and distribution, the production and refining of oil and gas, automation, rail transport, defence, telecommunications and maritime transport.
The combination of the businesses broadens Powernet's excellent technical know-how and customer base, and further strengthens the product and system offering. The unit forms a strong platform based on Finnish know-how dating back years, on which the entity can build new and growing business.