See the 'Living Legend' on its Trek to Tennessee
Union Pacific's 'Living Legend' No. 844 steam locomotive will travel more than 1,200 miles one-way to celebrate the Oct. 22 opening of Big River Crossing in Memphis, Tennessee. The trek is the first multi-state venture since the locomotive's three-year restoration.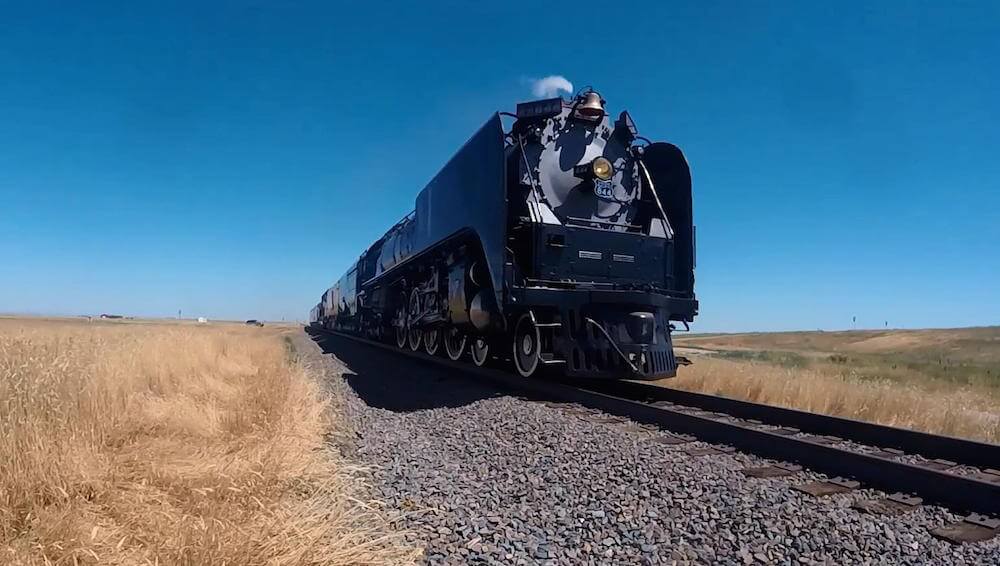 No. 844 will traverse Union Pacific's main line through Wyoming, Nebraska, Kansas, Missouri, Illinois, Oklahoma, Arkansas and Tennessee beginning Oct. 13. Brief stops are scheduled throughout the 19-day roundtrip journey.

Housed in Union Pacific's Steam Shop in Wyoming, No. 844 underwent a major overhaul and made its return to the rails for Cheyenne Frontier Days in late July.

A comprehensive schedule including locations and display times, as well as route map and a GPS monitor of No. 844's location, is available here.

Please see Union Pacific for the original article.