Work on the East Kilbride and Barrhead electrification project has moved a step closer.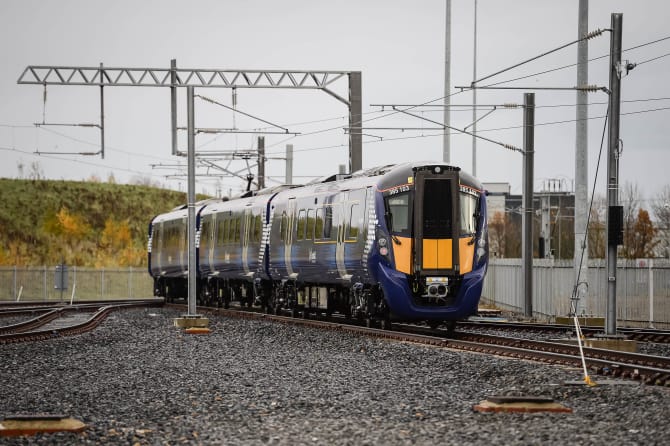 The scheme, developed by Transport Scotland and Network Rail, will pass through East Renfrewshire and South Lanarkshire to the south of Glasgow.
Construction work on the 63 million GBP (74.26m euros | 85.86m USD) Barrhead corridor should last from April 2022 to December 2023.
This will support passenger and freight services and will be used as a key diversionary route for cross-border services.
The East Kilbride corridor has recently been given approval for single track electrification infrastructure, and further development work is required to support this.
The news that the single track electrification would go ahead on its own, rather than delivering electrification and double track infrastructure has caused dismay among some railway voices, noting that this marks a downgrade of plans and is no way to address much needed modal shift and climate challenges, especially in light of ongoing road widening projects.
Transport Scotland, however, said that the projects were being taken forward in the face of "significant financial challenges" and "in light of uncertain future demand". Transport Scotland further felt that by making the choice to go for single track only, there would be funds available for other projects such as electrifying the Borders line.
Graeme Dey, Scottish Transport Minister, said:
"I'm pleased that work on the full electrification of the Glasgow to Barrhead railway line is expected to start early next year as this will make a significant difference to passenger and freight services in the future.
"Delivery of the East Kilbride and Barrhead electrification project will not only ensure the decarbonisation of two critical corridors on this strategic network but will allow efficiencies to be achieved and disruption minimised for passengers during this period. It will also help towards the delivery of our Rail Decarbonisation Action Plan which will see removal of all diesel on passenger services by 2035 through the deployment of existing rolling stock."