Schaltbau Machine Electrics have recently invested in a new optical measuring system to improve productivity and quality, particularly for parts used in the latest C310 AC & bidirectional DC contactors.
The Keyence system combines the speed and flexibility of a vision system with the accuracy of a double telecentric lens and depth probe, giving highly accurate, reliable and repeatable measurements without the need for jigs.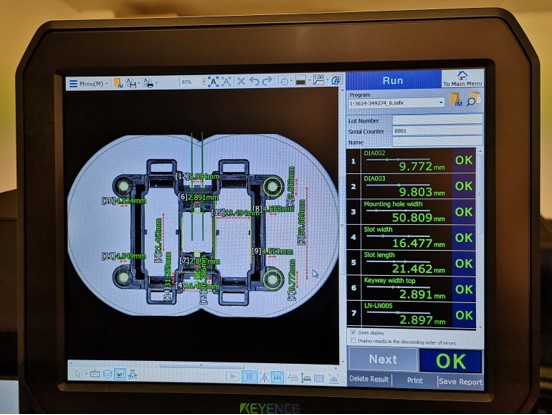 Up to 99 points are measured in seconds with a repeatability of 0.5 microns. The lens captures entire targets, or many small targets, in a single image for simultaneous measurement of all points, unaffected by distortions or distance. Data can then be saved and exported as reports or for statistical analysis.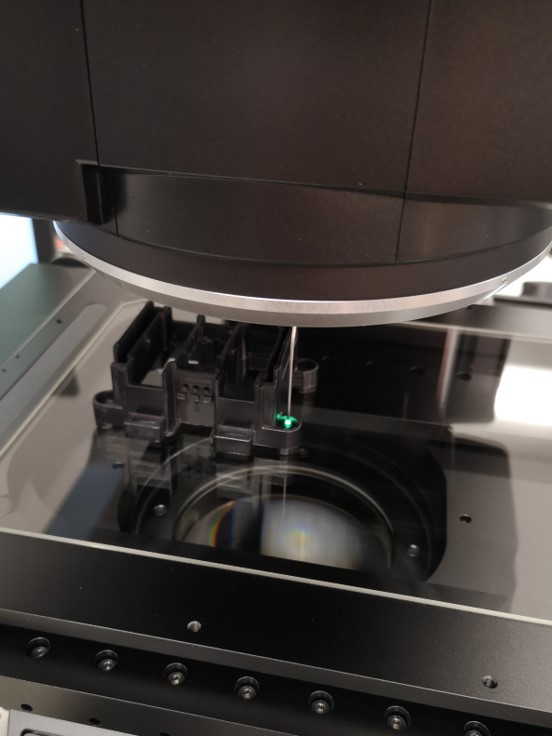 © Schaltbau
Complex injection mouldings used in the C310 can be inspected quickly and easily to ensure that Schaltbau products continue to meet the highest standards for quality and safety.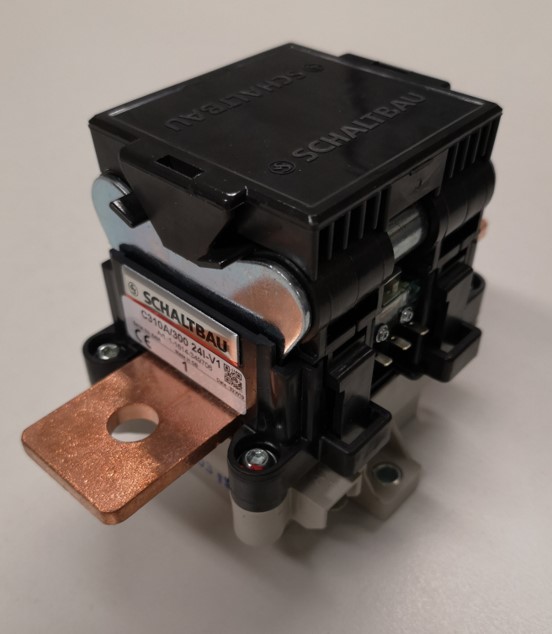 © Schaltbau
About Schaltbau
Schaltbau manufacture contactors, switches, connectors and train controls that are used in rail vehicles where electrical systems have to be connected, contacted and controlled reliably and repeatably in harsh operating conditions.
Schaltbau products are used in many applications within the rail industry including traction and braking controls for all classes of rail vehicles, door systems, shunting yard controls systems, level crossing gates and more.
Our customers includes: Bombardier Transportation, Hitachi, Alstom, CAF, Unipart, Wabtec Faiveley, Knorr Bremse and TfL.