A SYSTRA-led consortium has been chosen to provide independent certification for the Straits of Johor cross-border rapid transit system (RTS) link that will connect Malaysia and Singapore.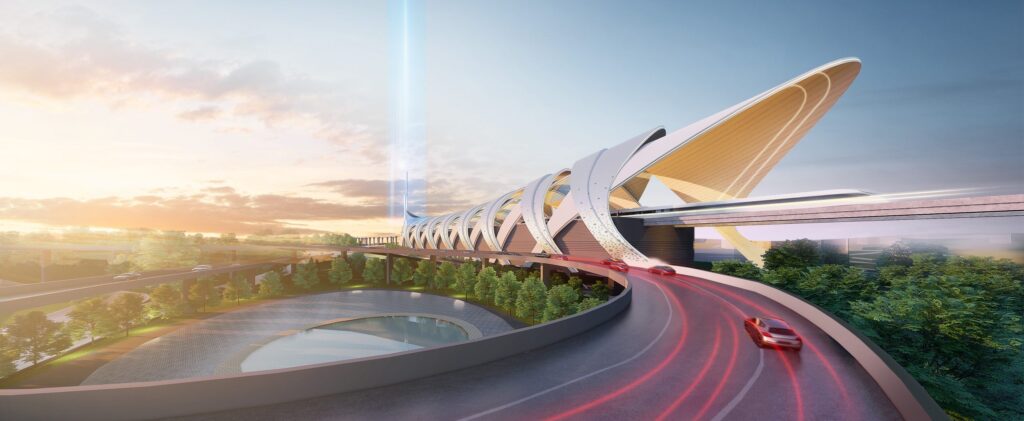 The new link is scheduled to go into service in late 2026, carrying passengers four kilometres between the new Woodlands North LRT station in Bukit Chagar, Singapore and Johor Bahru station on the Malaysian peninsula.
Passengers will benefit from a fully integrated service with local networks at each terminus. The service is expected to carry 10,000 passengers per hour per direction during rush hour, which will help reduce traffic congestion in the area.
The consortium, made up of SYSTRA, Minconsult and Bureau Veritas Singapore, was chosen as the project's independent verification and validation agent by Malaysia's Ministry of Transport and Singapore's Land Transport Authority (LTA).
"SYSTRA and its partners have just been awarded an emblematic project for two major clients.
"This enables us to expand our references and our skills in independent certification on a cross-border line with high standards.
"This could help us win other work in the region, notably in Taiwan."
The consortium will be responsible for ensuring that the cross-border link meets the safety standards of both Malaysian and Singaporean authorities.
Work will include assessment and verification of the design of testing, technical inspections and all certification services.
The audit covers all phases, from design to commissioning, operation and maintenance, and railway systems including automatic signalling, rolling stock, the control centre and traction energy.