Korita Aviation, a member of Direct Aviation Group which is headquartered in the Netherlands, manufactures rail catering equipment such as catering trolleys and containers as well as catering and cooling drawers. Responding quickly to the new circumstances we find ourselves in, Korita has taken the step to team up with a manufacturer to sell disposable face masks.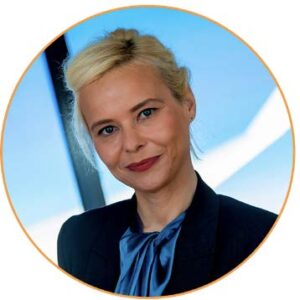 We spoke to Business Excellence Manager, Samantha Collas, to find out more.
Railway-News: In England, face coverings became mandatory on public transport on 15 June, the Netherlands on 1 June, while Germany introduced this requirement back in April as a way to keep passengers safe during the coronavirus crisis.
You have now started working with a manufacturer to supply Type II disposable face masks to the rail industry. What exactly are Type II masks?
Korita Aviation: Type II refers to the bacterial filtration efficiency, a 'Type II' disposable face mask has a Bacterial Filtration Efficiency (BFE) of ≥98% and a 'Type I' disposable face mask has a Bacterial Filtration Efficiency (BFE) of ≥95%.
The manufacturer we have partnered with also manufactures Type I disposable face masks so we can also supply these as well, should this be preferred.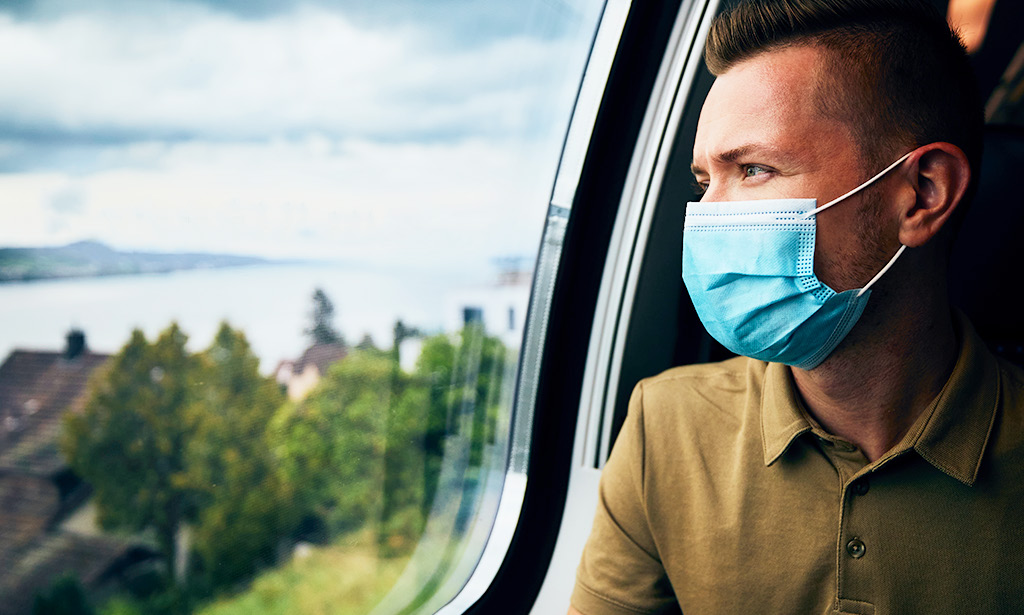 © Korita Aviation
RN: You are selling these masks in batches of 200,000 or more, meaning you are not selling them to the end-user directly. Who are your key customers? Train operating companies or third parties?
KA: It's diverse. For the rail industry it includes operators and third parties and the same applies to aviation sector. Interestingly, other industry segments have also reached out to us, as we can accommodate large quantities with short lead times. In addition to this, a 'Type II' disposable face mask is also suitable for use by medical professionals in a medical setting, so it really has opened up other sectors outside of our usual business sectors as well.
RN: We know you from your catering trolleys and containers. How did you reach the decision to sell masks?
KA: This is such an important question for me to answer. Our manufacturing facility for our galley insert equipment is based in Suzhou, PR China. In January this year, as my colleagues went to visit their families for the Chinese New Year public holiday, COVID-19 became widespread across China. So, for us, we really had to implement measures quickly and already start the learning process about reducing the transmission of COVID-19. Thankfully, none of our employees have been infected.
I wrote a nice article about our experience which I welcome all readers to view. You will also notice that all our employees are wearing disposable face masks! Feel free to read it here.
Given our experience, it was natural that many of our longstanding customers reached out to us for support and these initial enquiries really led us to look for a credible manufacturer for disposable face masks.
Our reputation for delivering quality galley insert equipment and excellent customer service, meant that we had to be certain that the manufacturer would be able to be aligned with our core values as well. We were committed to learning as much as possible, conducting extensive due diligence to find a manufacturer who would be able to meet expectations on all fronts. This was not easy as we wanted to really be able to offer disposable face masks that offered the user a minimum Bacterial Filtration Efficiency (BFE) of ≥95% (Type I) and ideally a Bacterial Filtration Efficiency (BFE) of ≥98% (Type II). We did it though!
I must say throughout this journey, staying true to the core value of locating a quality product was essential. During the entire period of due diligence there have been differences of opinions with regard to the use of face masks and their protective capability with respect to COVID-19. It is clear, as virologists learn more about COVID-19, face masks do have a part to play, particularly in locations where social distancing simply isn't possible.
Whilst we still do not know just how important the role of face masks are, we as a company have opted to promote Type II, as this offers the user Bacterial Filtration Efficiency (BFE) of ≥98% for up to four hours of continuous use. We do understand that some business partners may prefer to opt for a Bacterial Filtration Efficiency (BFE) of ≥95%, which is why we selected a manufacturer who manufacturers Type I as well. We leave the choice of Type I/Type II up to our customers.
RN: Your masks have the CE marking. Are you selling them throughout the EEA?
KA: Yes.
RN: Restrictions on travel have eased and more businesses have opened, leading to increasing passenger numbers. But many people remain cautious. Do you think face coverings like this will become a more established part of Western culture even after this public health crisis is over?
KA: I do believe that it will be more customary to see face masks being worn in public even after the pandemic is over. We have all learnt from the COVID-19 pandemic. Our learning will continue as scientists develop a greater understanding of this virus and the potential for future pandemics of this nature.
RN: Do you have any tips for passengers with glasses or those suffering from asthma about how to make the experience of wearing a face mask as pleasant as possible?
KA: This one is really for the medical professionals to advise on. From my personal experience, it is a case of wearing them correctly and getting used to it. Protecting others is at the forefront of my mind whenever I wear a face mask. I always think about all the heroes out there who have had to wear full protective clothing to save lives, so to put a face mask on is no hardship really.