DB Progress on Reducing Rail Freight Noise Pollution
Rail freight noise pollution is a huge problem for individuals living beside busy rail corridors. In time for International Noise Awareness Day (24 April 2019), Deutsche Bahn has published a progress report outlining how the company is performing with regards to reducing and alleviating noise. Deutsche Bahn says it has invested 1.4 billion euros (1.58 billion USD) in noise-reducing measures since 1999.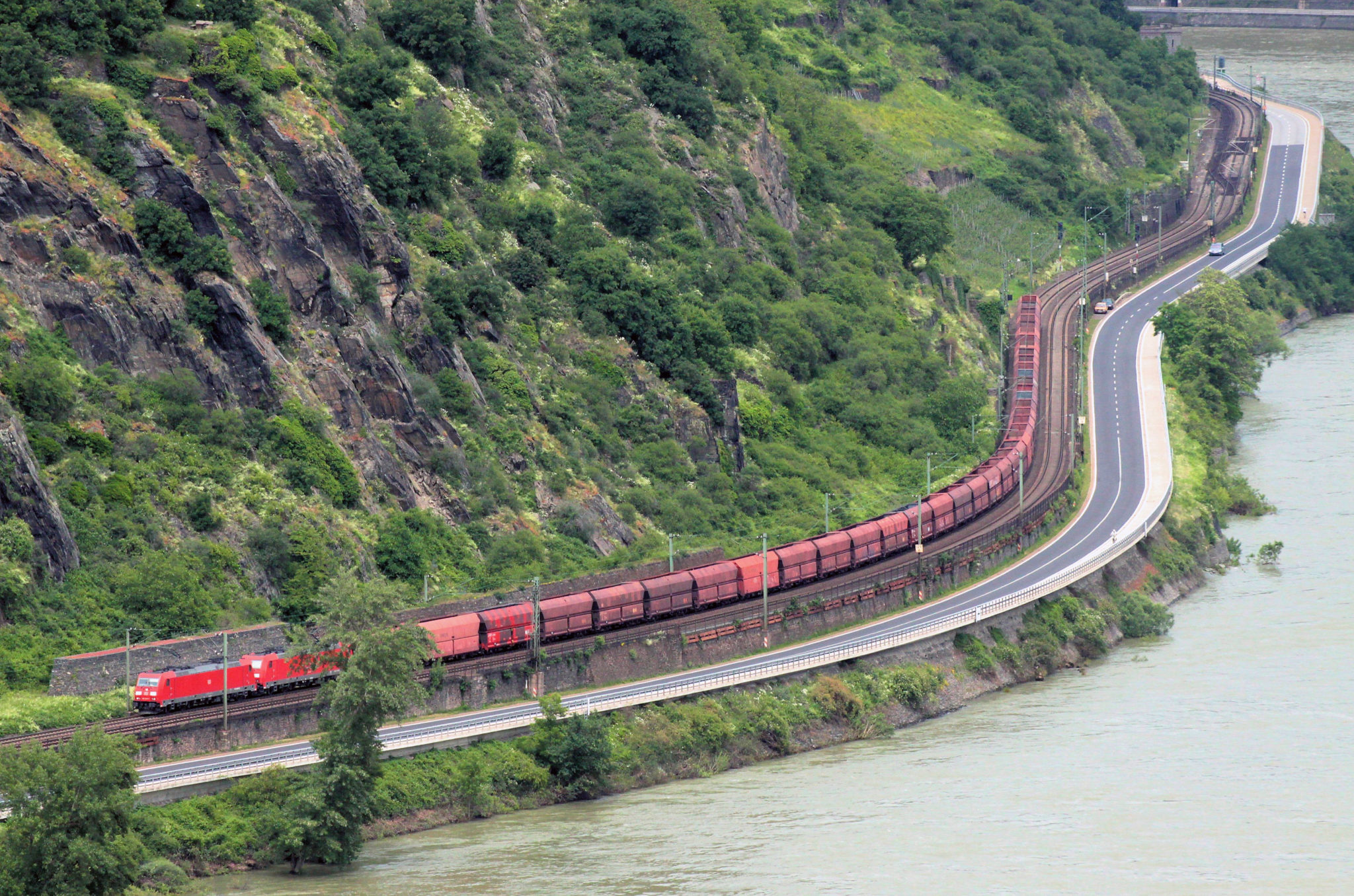 is the main polluting element rail produces. Addressing it in order to increase citizens' quality of life and facilitate a modal shift from road to rail is vital.
Deutsche Bahn's Noise-Reducing Measures
There are a number of different measures Deutsche Bahn has been implementing to either reduce its noise output or alleviate the effects of the noise it causes.
For example, Deutsche Bahn is fitting its freight trains with composite brake blocks – 'whisper brakes'. 53,000 freight wagons, equivalent to 85 percent of the DB Cargo fleet, already have these quieter brakes. On smooth rails, these whisper brakes can reduce
by 8–10dB (A). Deutsche Bahn says upgrading a freight wagon with composite brake blocks costs between 5000–7000 euros (5627–7877 USD). Furthermore, DB has installed noise barriers and acoustic glazing along 1800km of railway line.
In 2018 Deutsche Bahn invested around 100 million euros (112.5 million USD) into noise-reducing measures along existing lines. It completed 45km of noise barriers and installed acoustic glazing in more than 2,200 flats.
Andreas Gehlhaar, Noise Reduction Commissioner and Head of Environment for DB AG for International Noise Awareness Day, said:
"At the heart of our strategy for more noise protection is taking the impact off the people who are living along railway lines. That's why we will keep our promise and halve noise along railway lines by 2020. That is also an active contribution to protecting our climate. More transport should move to the environmentally friendly rail option in Germany, and to achieve that we need people's acceptance."
Deutsche Bahn's Noise-Reduction Progress Since 1999
Since 1999 the German state and Deutsche Bahn have invested more than 1.4 billion euros in the construction of noise barriers and noise protection measures in, now, 60,600 flats. In 2018 the organisation focused its efforts in Bavaria and Hesse, spending 20 million euros (22.5 million USD) and North-Rhine Westphalia, where it invested more than 16 million euros (18 million USD). 30 percent of the freight trains in the Central Rhine Valley now use whisper brakes.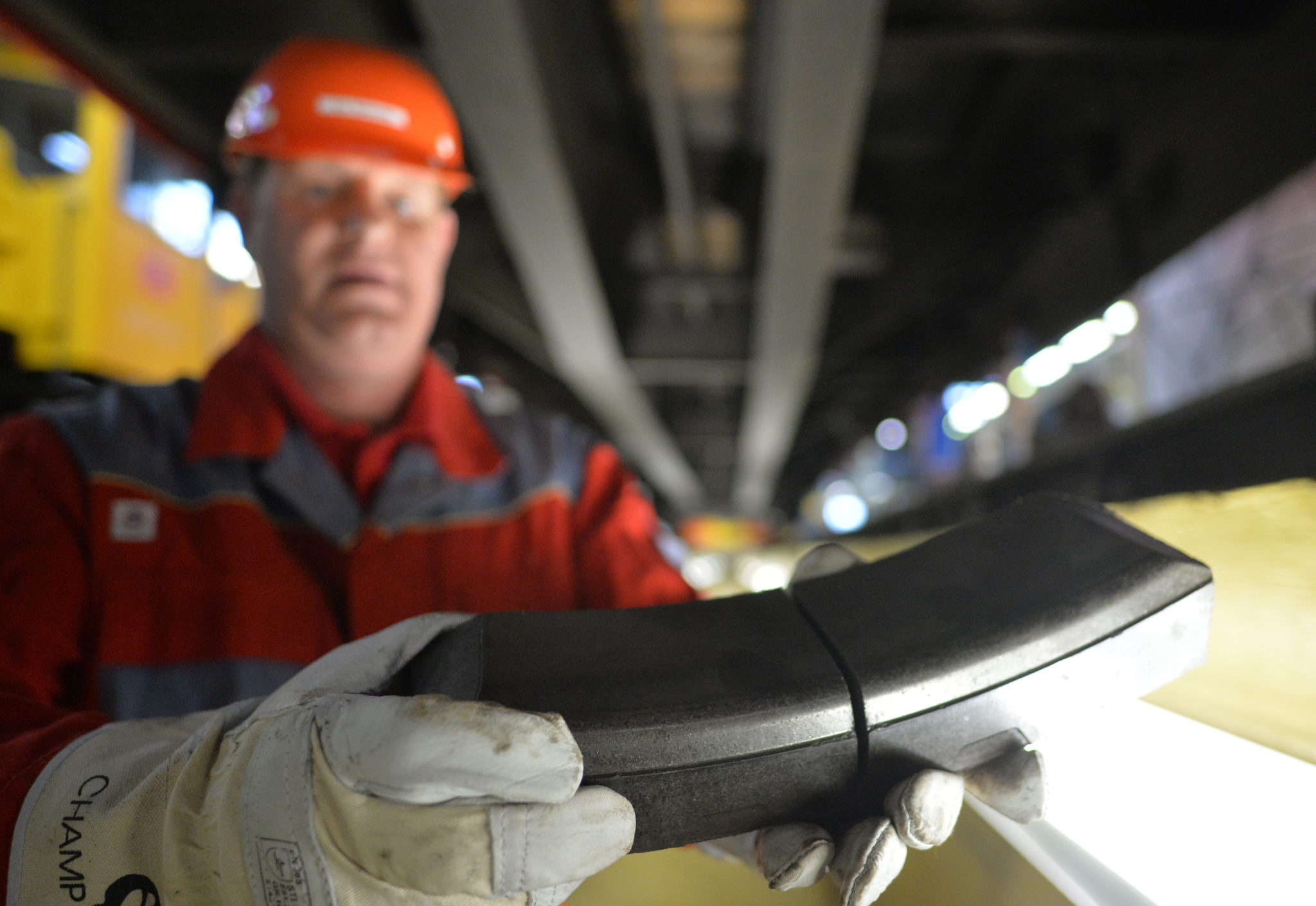 By 2020 Deutsche Bahn will invest around 250 million euros (281 million USD) in installing noise-reducing measures along existing railway lines. It will expand its efforts in the future: with the reduction of night-time noise levels in residential areas by 8 decibels to 57db, more residents will have a right to protection from noise. Consequently, the number of kilometres affected will rise from 2800km to 6500km. The number of communities impacted, meanwhile, will increase from 1500 to 2200.
The areas most affected by rail freight noise pollution in Germany are the Central Rhine Valley, the Inn Valley and the Elbe Valley.
Deutsche Bahn's Innovative Freight Train
Deutsche Bahn is also investing in new vehicle technologies to ensure its rolling stock will be quieter in the future. By 2020 all of DB's 63,000 active freight wagons will have the quiet composite brake blocks.
German Government Policy on Rail Freight Noise
Since the timetable change in 2012/13 louder freight trains have had to pay higher usage fees on German railway lines. The German government has also been providing financial support for freight wagon owners to switch to whisper brakes. Transport minister Alexander Dobrindt, meanwhile, proposed a law in 2016 that would ban loud freight wagons from 2020.
The German Environment Ministry points out that rail is generally an environmentally friendly option and noise is its most serious environmental problem. Consequently, noise is increasingly one of the main barriers to shifting more traffic from road to rail.
The Impact of Rail Freight Noise Pollution on Health
The EU Study on Reducing Railway Noise Pollution (2012) points out that 12 million EU inhabitants are affected by daytime railway noise (above 55 dB (A)), while 9 million are affected during the night (above 50 dB (A)). It also says replacing cast iron brakes with composite brake blocks on rail freight cars is the most important short-term measure. It is also the most cost-effective.
60 percent of people affected by railway noise in the EU are located in Germany and France. Importantly, the WHO recommends that environmental noise limits should lie between 32–42dB (A) at night to avoid health risks. Around a million years of healthy life are lost each year in the European Union because of noise. According to the World Health Organisation, sleep quality and well-being are both affected at nighttime noise levels of more than 42dB.
Also read: