Rolling Stock Networking Chooses Railway-News as Media Partner
Rolling Stock Networking (RSN) is delighted to announce Railway-News as Media Partner. Key to the International position of RSN is the exceptional ability of Railway-News to reach the worldwide rail market, for the benefit of the event and our exhibitors.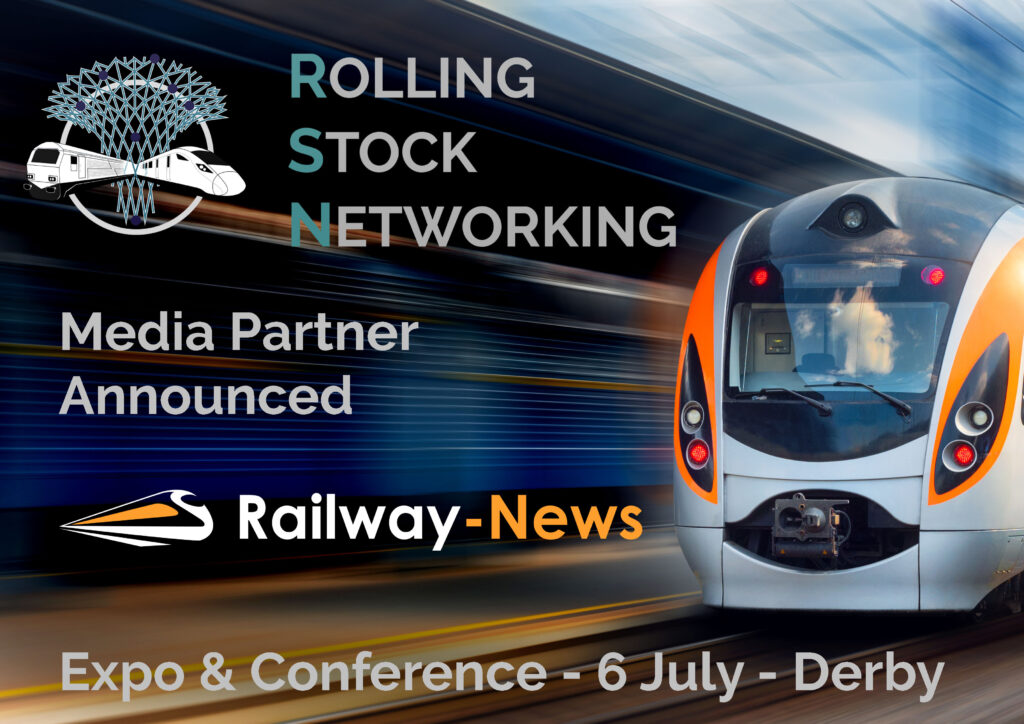 Taking place on 6th of July 2023 in Derby, UK, Rolling Stock Networking is a full-scale, international rail show focused specifically on Passenger and Freight Rolling Stock, Technical Enhancements, Depot Equipment, Ancillary Services and the Rail Supply Chain.
With some 150 exhibitors for 2023, the show will also have an exciting new conference provider, a 'Meet the Buyer' event hosted by Jobson James Rail, and further content provided by Rail Forum, RIA and Women in Rail. The popular show resonates with anticipation of the growth of the rail sector, as it emerges as the engine behind the Great British Railway and expectation of increases in government funding in rail offered through the new commercial frameworks. The show drew an astonishing total attendance of 1611 in 2022.
One Day, 150 Exhibitors, Endless Opportunities
Many companies are already signed up to exhibit. Higher technology product manufacturers including Televic GSP, TrainFX and Infodev EDI will exhibit their information systems and passenger counting systems. Meanwhile, companies such as Orange Train Wash and Akriveia will present new inventions and digital services. CAF lead the new builder presence, with Harting, AEGIS, LORAM, AURA Brand Solutions, LPA, CB Frost, Sabre Rail and many others also offering the dependable products and services upon which the railway relies. There is no end to the opportunities to trade, collaborate and succeed offered by the show.
Railway-News can be found at the show on Stand E5.
With stand spaces available for just £999, the show always sells out well in advance of the show date.
Take Your Place & Book Your Space
Visit www.rsnevents.co.uk or email [email protected] to secure your place.
About Railway-News
Our media partner Railway-News is the leading rail news portal, providing operators and manufacturers with the latest information and news from global suppliers. Railway-News provides a natural fit for the continued growth of the RSN event.
This article was originally published by RSN Events.