Revenues Grow at MTR Ahead of Elizabeth Line Milestone
MTR Corporation, who will be the operator of London's Elizabeth Line, has announced strong global revenue growth as it prepares to introduce the first of its long-awaited new London commuter trains in May.
A shortlisted bidder for the South Western and the Wales and Borders franchises, MTR reported increases of 8.4% in group revenue and 4.1% in post-tax underlying profits from recurrent business in its full-year results for 2016.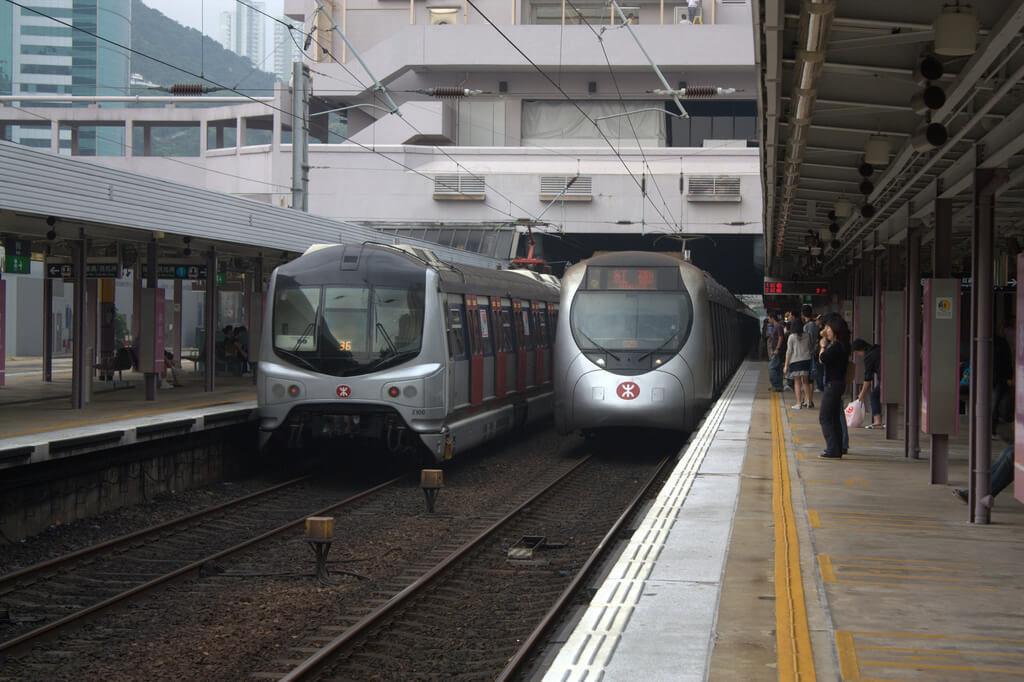 London's Elizabeth Line
In May, MTR is due to introduce the first of a new fleet of state-of-the-art trains on the TfL Rail branded part of the Elizabeth Line route between London Liverpool Street and Shenfield, with services into Paddington, and through central London, to follow in 2018, when the route will officially be renamed as the Elizabeth Line.
Punctuality since the concession has begun has been excellent, rising 3.2% with the current PPM MAA (moving annual average) sitting 6.2% above the national norm and 9.4% above the London & South East figure.
In February 2017, TfL Rail won awards for Recruitment Excellence and Traction and Rolling Stock at the UK Rail Industry awards.
MTR's Global Presence
MTR has a long track record of improving punctuality and reliability on the services it operates across the world. On the Hong Kong metro, one of the busiest railways in the world transporting over five million passengers per day, MTR last year reduced delays and delivered 99.9% of services on time.
In Sweden, 97.7% of journeys on MTR's Stockholm Metro service operated on time last year, while punctuality on its intercity MTR Express service between Stockholm and Gothenburg is regularly 10% higher than its competitor on the same route. MTR also began operating Stockholm's Pendeltåg commuter railway in December 2016.
MTR is also investing in new and extended rail lines via PPPs in Australia andMainland China, and last year delivered two major projects in Hong Kong, including its newly-launched South Island Line which includes four new stations and a new mega interchange. A further two projects, the Express Rail Link and the Shatin to Central Link, are under construction.
Jeremy Long, CEO of MTR Europe, said:
"MTR has an acknowledged reputation for delivering efficient, reliable and high-quality services for passengers across the world, and this is reflected in our results for 2016.

"The arrival of the first Crossrail trains this year will mark a major milestone for this new service, and for the tens of thousands of London commuters who will benefit from improved services into the capital."
MTR's financial results for 2016 included:
Global revenues up 8.4% to £4.73bn (HK$45.2bn)
Global profits from recurrent businesses (excluding investment property revaluation) up by 4.1% to £930m (HK$8.9bn)
Underlying profit, which includes property development profits, was £987m (HK$9.4b), down 13.3%
On-time performance of over 96% in London and Stockholm, and 99.9% in Hong Kong
Exchange rate as of 31 Dec 2016:  £1 = HK$9.5654
Press Release courtesy of MTR Corporation. 
FOR ALL THE LATEST INFORMATION, NEWS, IMAGES, VIDEOS AND ARTICLES ON ALL ASPECTS OF ROLLING STOCK, PLEASE CLICK HERE.