Structure-borne noise is the sound that occurs when structures such as bridges and tunnels begin to vibrate as they pass over or through them.
Especially in urban areas, structure-borne noise is a significant part of railway noise.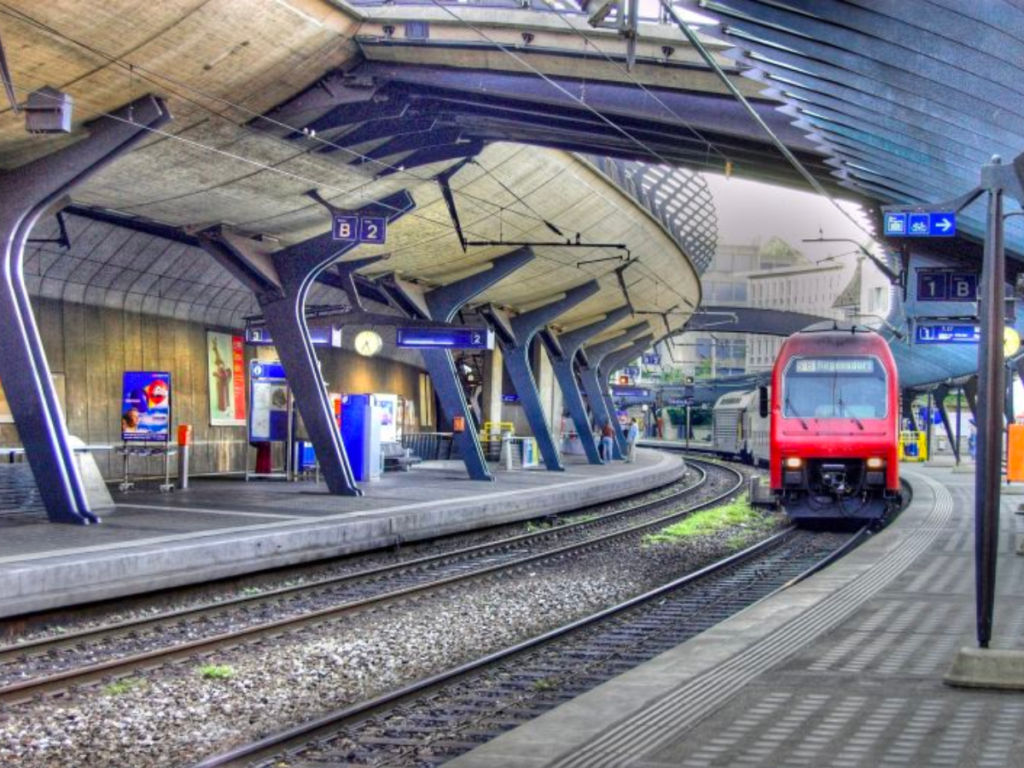 Mass-spring systems are an effective means of combating structure-borne noise. The track plate is not firmly connected to the surroundings (for example a tunnel tube or a bridge slab), but rests on an elastic layer. If a train drives over it, only the track plate vibrates and not the whole tunnel. This is comparable to concert loudspeakers that are suspended instead of standing on the ground, which reduces clatter.
Switzerland's rail provider SBB is expanding a railway station in the middle of Switzerland's largest city by 2036. Zurich Stadelhofen station will receive a fourth track and the tunnel on the line along the right bank of Lake Zurich will receive a second tube. An important part of the project is protecting local residents from railway noise. RUBI Railtec are contributing to this by planning the new tracks consisting of ballastless tracks of the "Low Vibration Track" type and come to rest in sections on heavy mass-spring systems.
This project is the basis for an expansion of Switzerland's largest S-Bahn with the 2035 Expansion STEP. SBB is implementing them with as few restrictions as possible on rail operations. Currently, around 500 trains per day use the Zurich Stadelhofen station.
You can find out more about our services in the project planning of track and railway construction here.
This post was originally published by RUBI Railtec.