Modern cleaning of wheelsets and stators: Pacific and OceanRW
BvL offers a variety of solutions for cleaning parts during maintenance and quality testing for transport companies.
Different variants of the large parts system Pacific were developed especially for cleaning wheelsets. The pit installation allows it to be directly linked to a local floorloader system. A special nozzle system provides even water application to the components so that reliable cleanliness is ensured even in difficult-to-reach locations of the heavy wheelsets. A camera system on the operating panel allows particularly safe one-sided operation of the continuous cycle system.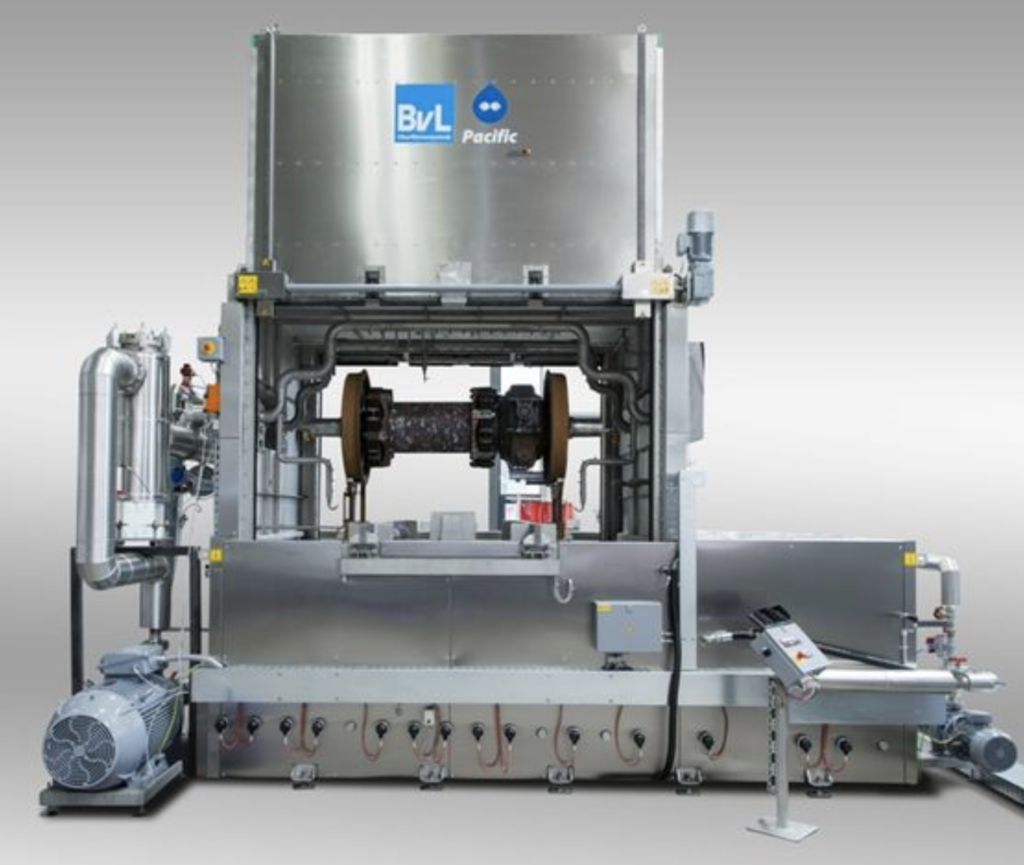 Flexible cleaning of a variety of different wheelsets with and without gearboxes and the degree of automation in particular offers maintenance centres decisive advantages regarding cleaning. Also for combined cleaning of bogies and other heavy components the system Pacific is the right choice.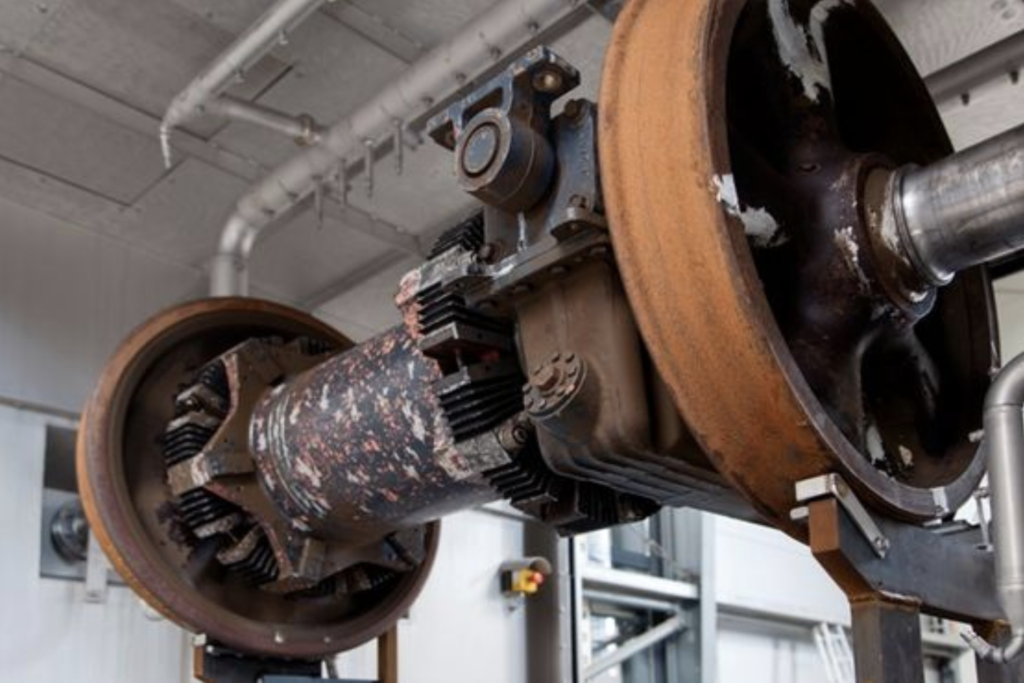 © BvL
For cleaning stators, the OceanRW turntable system offers the best solution. For this application, it is equipped with a centre spray lance, which allows intensive external cleaning as well as thorough internal cleaning of the components. This basic model is manufactured as a similar system with flexibly adjustable nozzle frames for cleaning components of different sizes. The required 100 per cent drying of the copper windings is also achieved in this cleaning system.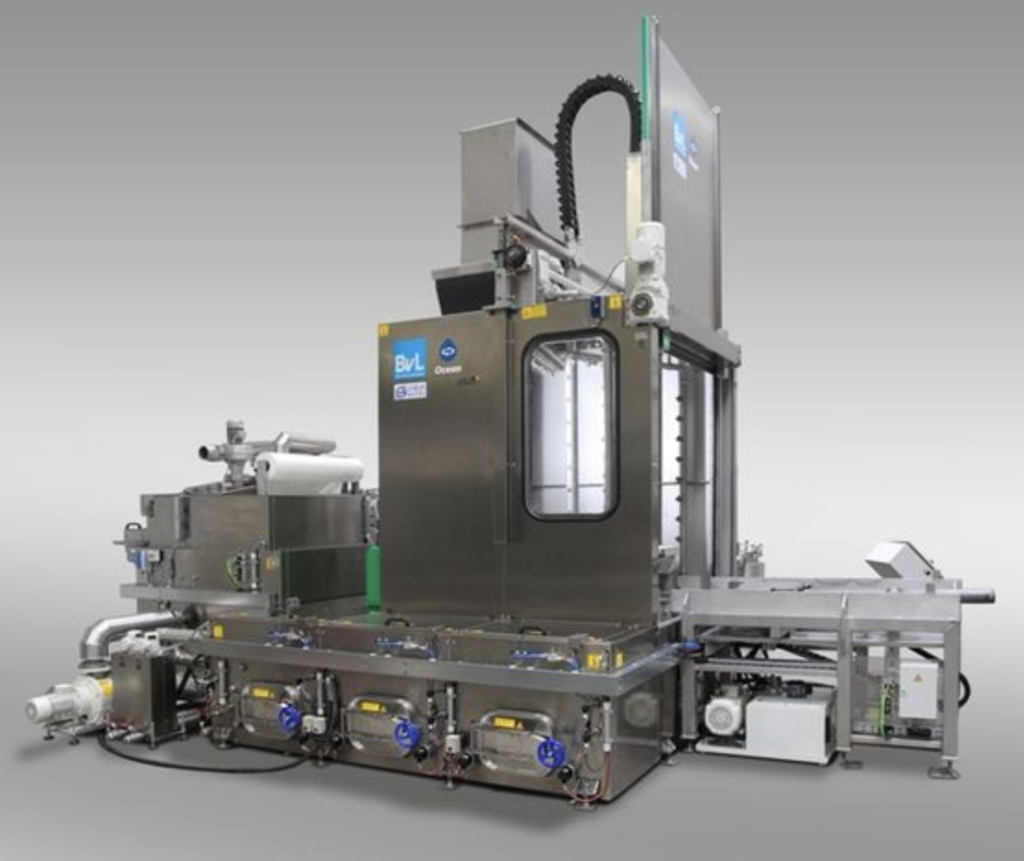 Other options for reliable cleaning of railway parts are, for example, the Yukon continuous system for cleaning bearings or the Geyser high-pressure unit for paint stripping on wheelsets.
BvL Oberflächentechnik GmbH
BvL Oberflächentechnik GmbH is one of the largest suppliers for water-based industrial cleaning systems in Germany. As a system partner, BvL offers comprehensive customer solutions through integrated services – from compact washing units and filtration and automated solutions to complex large projects with process monitoring, always complemented by reliable service. BvL currently employs around 160 people. With regard to exports, the company has expanded its position on an international scale and can rely on an extensive sales and service network in 19 countries.