Stadler Secures Bogie Overhaul Contract in Finland
After winning an international public procurement, Stadler has signed a contract with Junakalusto Oy for the overhaul of railway bogies running in the four-car electric FLIRT trains, which had been delivered by Stadler to Finland between 2009 and 2014.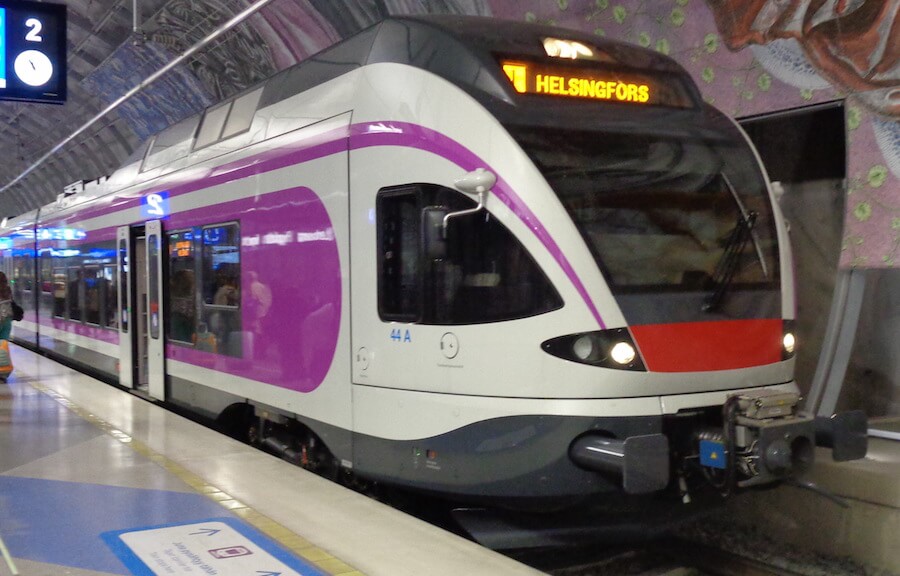 Bogie Overhaul
The agreement covers a total number of up to 78 motor and 117 trailer bogies as well some exchange components. The bogie overhaul is due after a mileage of about one million kilometres and will be done in a condition based approach. In this approach Stadler checks the condition and will react together with its broad experience and technical know-how accordingly, to ensure safe and well maintained bogies. The contract period with the overhaul of the first bogies is to start in January 2018 and lasts until the revisions of all bogies are executed, but not later until the end of 2022. The works will be managed by the specialists of Stadler's bogie revision centre of competence located in Szolnok, Hungary.
Yrjö Judström, Managing Director of Junakalusto Oy, commented the contract:
"Bogie overhauls are an important part of the life cycle management of the train, with this contract we will be able to reach the qualitative and financial goals we have set for the overhaul and we are really eager to start this new project with Stadler."
Jürg Gygax, Executive Vice President of Stadler responsible for the Service Division added:
"Providing services for the vehicles it is an important business segment for us, in addition we have an excellent feedback channel about our trains. Therefore winning tenders relating to our products is always a priority task. We are also very proud that we managed to submit the best offer in price and quality within an exceptionally strong competition.
Stadler's Service Division
Stadler's Service Division is responsible for the maintenance of vehicle fleets in 16 countries made up of over 680 vehicles that cover a combined annual distance of more than 115 million kilometres. In addition to the full service Stadler Service concentrates on modernisation of trains and on overhauls of components. Therefore Stadler introduced in the year 2013 a bogie revision competence centre in Szolnok, Hungary.
Original article © Stadler.
FOR ALL THE LATEST INFORMATION, NEWS, IMAGES, VIDEOS AND ARTICLES ON ALL ASPECTS OF TRAIN OVERHAUL/MAINTENANCE, PLEASE CLICK HERE.