Railway Association of Canada Requests Federal and Provincial Support for Short Lines
The Railway Association of Canada (RAC) has responded to the announcement by Huron Central Railway of Ontario that unless it receives financial support from both federal and provincial governments it will discontinue operations in 2018. The organisation has reiterated its disappointment in the lack of financial support for short-line railways in the country.
There are more than 50 short-line railways in Canada which transport freight to and from the Class I main lines operated by Canadian National and Canadian Pacific. The RAC argues that short lines provide shippers with a vital connection to the global market, but struggle to compete with the trucking sector which uses publicly funded infrastructure. Increasing federal and provincial support for short lines is a long-term objective of the RAC, which advocated for it in both its 2017 Ontario pre-budget submission and its 2018 federal pre-budget submission.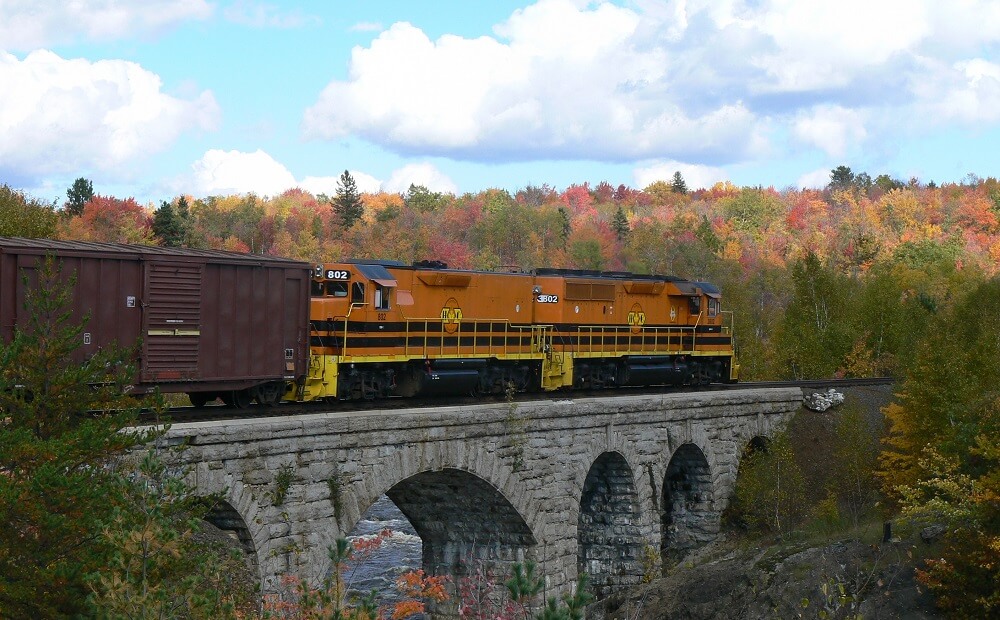 In 2016 the Canada Transportation Act Review produced a report which recommended the development of a joint programme by the federal and provincial governments which would support capital investment in these services. Short lines, including Huron, have been allocated ad-hoc and insufficient funding, but these specific recommendations have not yet received formal endorsement by any level of government.
Gerald Gauthier, Acting President of the RAC, said:
"Despite similar studies and reports recognizing the lack of public funding for local and regional railways – or shortlines – governments have not created programs to help these companies capitalize on growth opportunities and meet evolving rail safety regulatory requirements. This type of program might have prevented the discontinuance of Huron Central Railway. Closure of this railway – and potentially other shortlines – puts safety at risk, increases congestion on public roads and harms the environment."
The RAC argues that investments in the infrastructure of short lines is necessary to maintain rail services in remote communities, and improve the safety and environmental friendliness of shipping. If the government does decide to increase support for short lines, there are other options in addition to direct capital investment. In the United States the Association of Short-Line and Regional Railways has collaborated with other organisations in the rail industry to successfully lobby for the creation and continuation of the Railroad Track Maintenance Tax Credit (Section 45G), which provides a 50% rebate on taxable income paid by companies operating short lines.