Rail HVAC Units for Passenger Trains and Locomotive Driver's Cabs
Noske-Kaeser Rail & Vehicle is a specialised manufacturer of Rail HVAC units for passenger trains and locomotive driver's cabs.
All of our Rail HVAC units undergo a rigorous factory release testing regime. The units in this picture are destined to be installed on passenger trains running out of Melbourne into regional towns and cities in Victoria, Australia and are specifically designed to operate reliably in high ambient temperature conditions.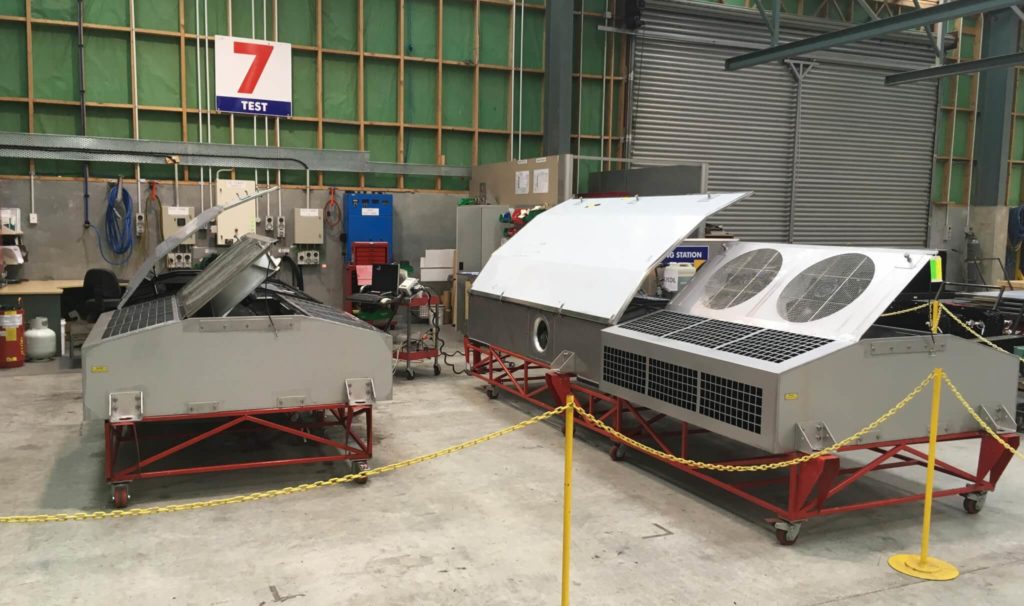 About Noske-Kaeser Rail & Vehicle
Noske-Kaeser Rail & Vehicle is a specialised provider of HVAC units for railway vehicles worldwide. Their scope of supply includes custom design, validation testing, equipment manufacture, commissioning and whole-of-life support encompassing scheduled/unscheduled maintenance and overhauls.
As well as dedicated dual hemisphere centres of competence in Hamburg, Germany and Palmerston North, New Zealand, Noske-Kaeser Rail & Vehicle is a proud member of LEEL RAIL SYSTEMS.
FOR ALL THE LATEST INFORMATION, NEWS, IMAGES AND DOCUMENTS FROM NOSKE-KAESER RAIL & VEHICLE, PLEASE CLICK HERE.