Cost-efficiency remains the main goal of mechanised track construction. However, sustainability, digitalisation, and life-long support for machines and customers have been shaping daily work routines more and more. The family business Plasser & Theurer has a proactive approach to this change. The Austrian full-range supplier is expanding its services using the strategy "Machine – Fleet – Infrastructure." Innovative technologies and a global service strategy are key to the company's approach.
Machines offering complete system solutions for track construction and maintenance are among Plasser & Theurer's signature products. They have laid the basis for the company's position as technology leader and will continue to be an important focus in the future.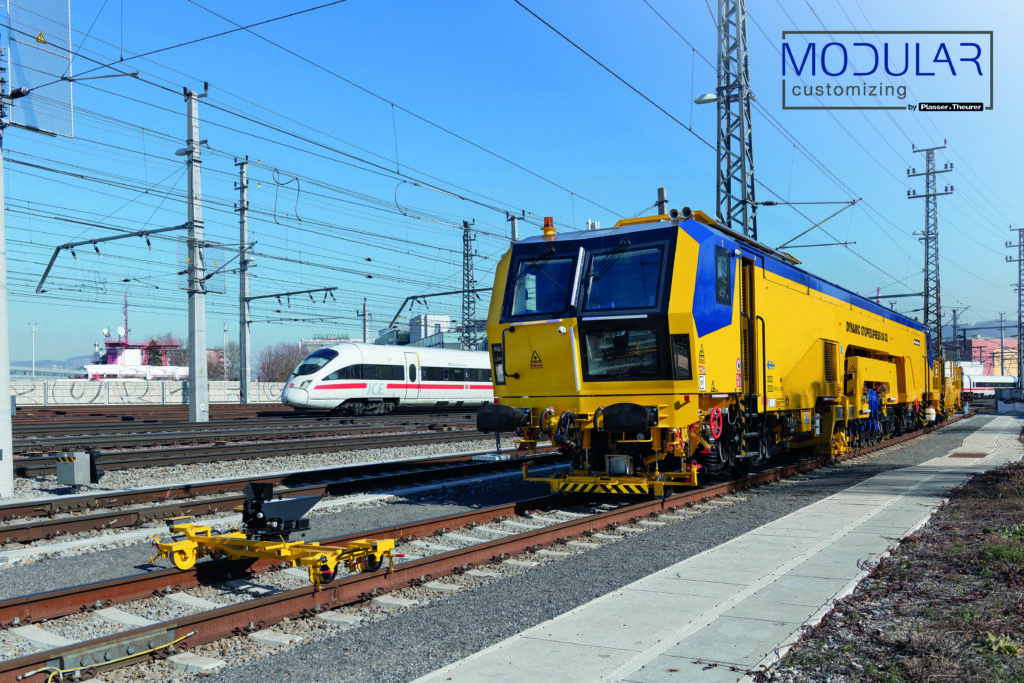 Two Very Specific Product Lines Dominate the Range of Machines
The first product line consists of machines produced using a platform strategy; they are in the "ModularCustomizing" category. High-performance tamping machines are the clearest example of how this manufacturing strategy works: customers have 100 configuration options they can use to turn ideas about their individual requirements into reality. "ModularCustomizing" makes fleet management much easier: standardisation not only makes maintenance and spare parts management more efficient, training and approvals also benefit from this efficiency. All modular extensions ensure uniform technical design and quality.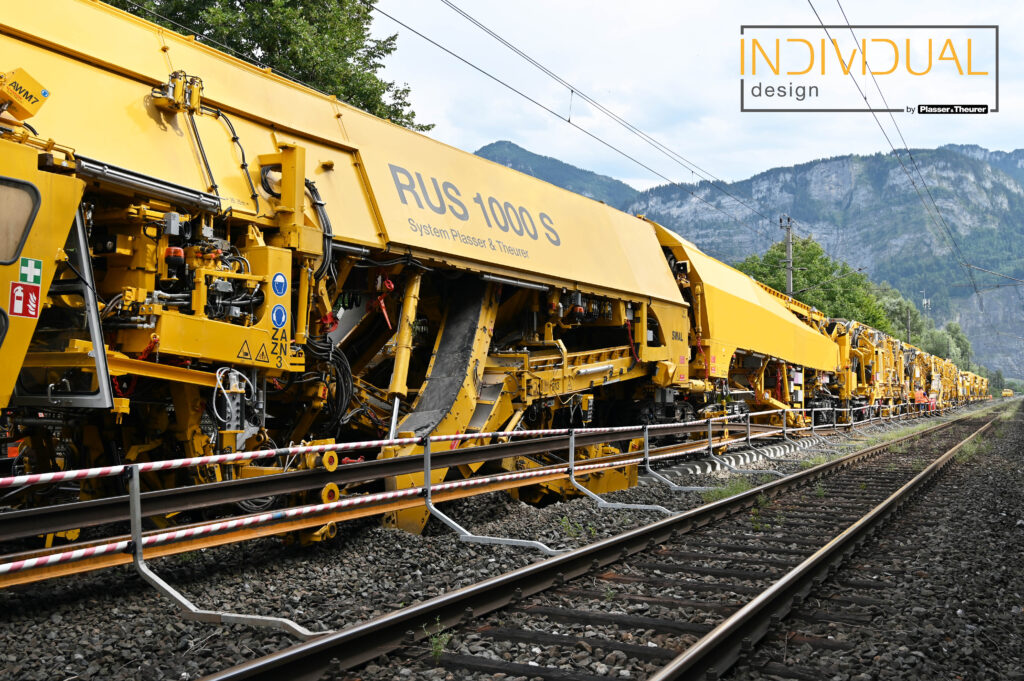 © Plasser & Theurer
The second product line comprises "Individual Design" machines. Custom-built with premium precision, they are heavily inspired by customers' practical experiences.
A typical example is the recently delivered RUS 1000 S, a high-capacity machine. It combines track renewal with ballast bed cleaning. The machine replaces sleepers, rail fastenings, and rails during a single track possession. At the same time, it also cleans the ballast bed.  As the machine consolidates the ballast layer-by-layer and features integrated tamping and compacting, trains can travel along the new track as soon as the maintenance work is done. The SVB 800 ME, which was manufactured specifically for assignments in France, can handle similar tasks.
Customer Services Boosts Life-Long Support on an International Scale
Machine reliability is more important than ever for companies operating track maintenance machines. This means manufacturers need to optimise how they provide support for machine fleets' entire service life. Plasser & Theurer can rely on its recently reorganised global service network, which has been growing for decades.
In addition, Plasser & Theurer is in the process of substantially expanding its service portfolio to meet customers' needs for their machines' entire service lives. This is a complex task for machines that have been operating over 30 years.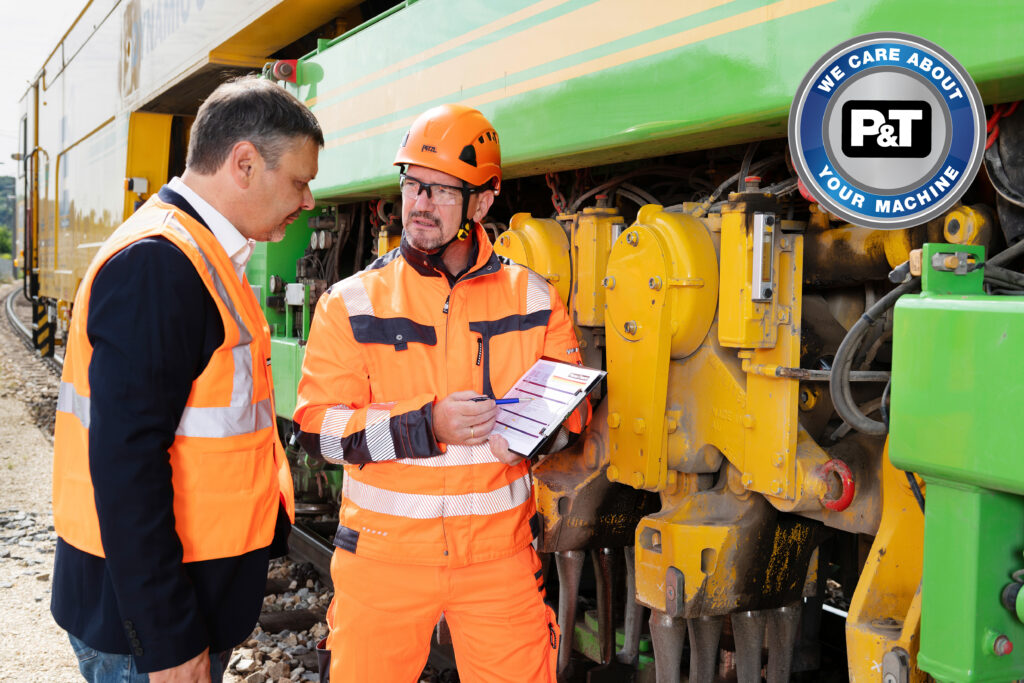 © Plasser & Theurer
VEDO and Retrofit Get Older Machines Back into Shape
Plasser & Theurer's customers will find two new services especially interesting: the VEDO service package, which comprises all services required to return a machine to top condition within the scope of the first general overhaul. Then there is the Retrofit programme: machines that are 20-30 years old are retrofitted so they can operate another 10 to 12 years. Retrofit has two major advantages: the machines are operational again in only 6 to 8 months. And the cost-benefit ratio is fantastic to boot.
This article was originally published by Plasser & Theurer.