Together with the global partner companies Plasser & Theurer has proven to be a reliable service partner for decades.
Spare and Wear Parts, Support and Training, and Field Services make up our Customer Services. This wide range of support services attests to our reliability. The new service contracts are structured service packages. They offer a new perspective on machine and fleet availability, life cycle costs, and fixed costs.
Greater availability guarantees revenue. Lower life cycle costs increase the machines' cost-efficiency. Reduced fixed costs optimise operating results. Each service contract reflects the individual requirements, which is a top priority for us. Plasser & Theurer offers four service packages with clear-cut offers that help you easily find the type of servicing best suited to your needs.
Full Servicing at a Fixed Price: All-Inclusive Servicing
Would you prefer an annual fixed budget for machine servicing so you can focus on your core competences? If so, the all-inclusive service package is the ideal solution for you. Apart from routine monthly and annual servicing, we also perform servicing and repairs if the need arises spontaneously. The fixed price includes spare and wear parts as well as the exchange of all filters, oils, and lubricants as defined in the maintenance manual.
This all-inclusive service package will either cover the entire life cycle of a machine or a time period specified. It also includes inspections, which are usually performed every six years. We also service and overhaul the machine's main work units: tamping units, lifting and lining units, excavating chains, screens, and the like.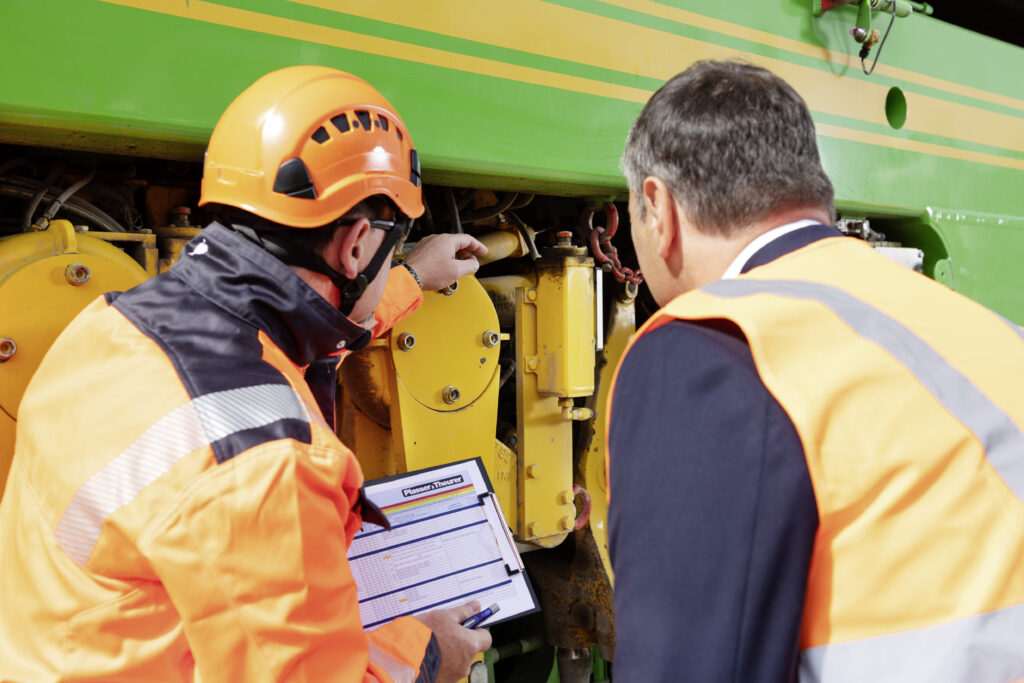 Regular Servicing at a Fixed Price: Basic Servicing
It includes the servicing defined in the maintenance manual, which is to be performed semi-annually and annually. In addition to inspecting the work systems, we also regularly calibrate and certify the measuring systems. Basic service contracts also entail inspections based on the VEDO principle and the corresponding audit reports; the reports include a list of the spare parts needed.
Our service technicians spend a day on the machine as part of the contract: this is a valuable opportunity for your operating staff to receive practical tips. Another advantage of the basic service package: Plasser & Theurer service staff are a direct point of contact offering support when you need it. The defined fixed price covers all work performed.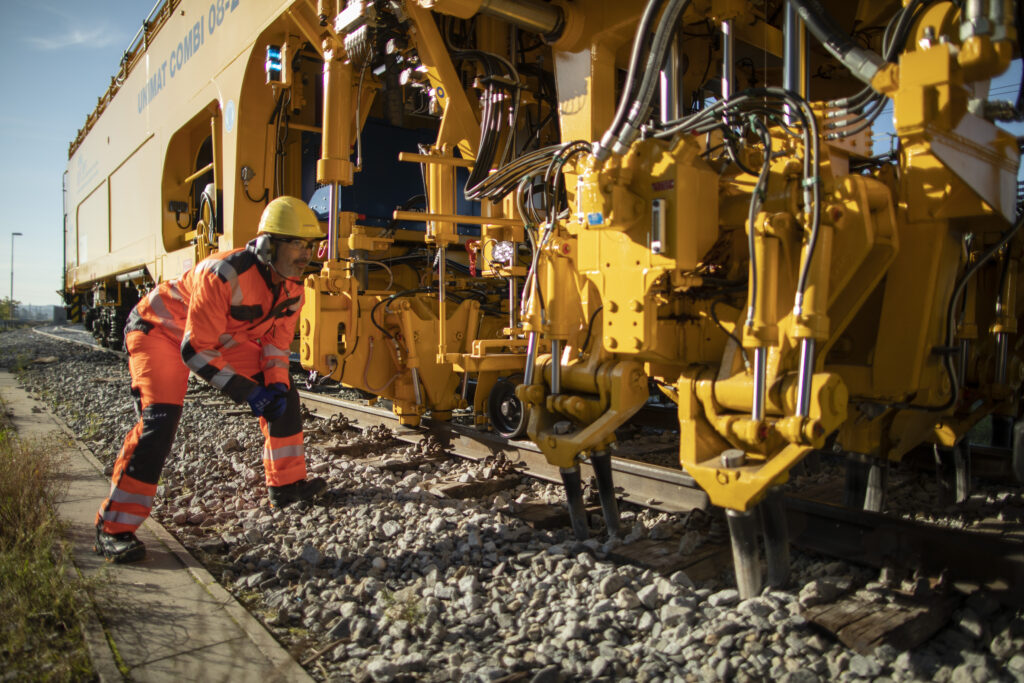 © Plasser & Theurer
An Ideal Start: Inspections
An inspection contract is the lean solution for minimising the risk of breakdowns and maximising availability. It includes routine machine inspections by our service technicians. Inspections take place either directly at the worksite or in the workshop. The documentation process follows the standardised VEDO principle. Plasser & Theurer provides an audit report and, if necessary, a list of spare parts needed. Inspection contracts provide all the information you need to exchange parts preventatively. This makes preventive maintenance solutions possible.
Assistance Whenever You Need It: Technical Support
Technical support means being able to count on Plasser & Theurer service technicians wherever and whenever you need them. The machine will be serviced on scheduled dates and also if there is an emergency. Small repairs will be immediately performed to restore operability. You can combine inspections with basic servicing, if you wish. You may also opt to integrate other services: preventive maintenance or routine inspections. The latter follow the VEDO principle and include an audit report with a list of spare parts.
This article was originally published by Plasser & Theurer.