Pioneering the use of Liquid Natural Gas as Locomotive Fuel
Florida East Coast (FEC) Railway has become the first North American Railroad to operate its entire mainline locomotive fleet on liquid natural gas (LNG).
The locomotives utilise an LNG "kit" that allows for dual fuel capabilities. FEC's LNG-Diesel engine technology burns 80% less diesel fuel, resulting in an 80% reduction in Nitrogen Oxides (NOx) emissions. Natural gas also gives off roughly half the carbon dioxide emissions as coal when burned for electricity, and little to no emissions of sulfur dioxide, nitrogen oxides or particulate matter.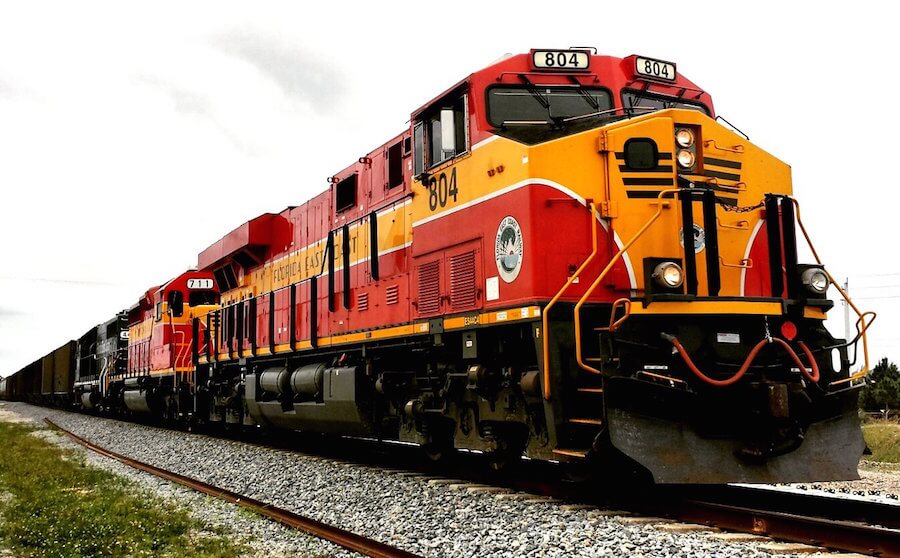 Fran Chinnici, Chief Operating Officer, said:
"We are proud to be the first North American Railroad to operate its entire mainline fleet on LNG"

"We hope that our efforts will help other railroads and industries with this paradigm shift."
Pioneering the use of LNG as Locomotive Fuel
FEC Railway pioneered the use of LNG as an alternative to diesel for its locomotives as a key part of its overall sustainability objective. Natural gas is abundant, clean burning and economical. Compared to diesel fuel, it reduces locomotive emissions and helps improve the environmental quality of the railway's operations.
FEC has been operating on LNG since late 2015 and completed the conversion of its entire mainline thru-haul fleet to run on fuel-efficient LNG this year. Its regional trucking business, Raven Transport, also utilises LNG and converted 44% of its fleet to run on the fuel. As of October 2017, FEC completed over 2,300 trips traveling more than 850K miles while consuming more than 2.7M gallons of LNG.
Transporting LNG
Rail transportation creates a virtual pipeline for LNG. FEC Railway is beginning to explore additional opportunities around the transport of LNG as a commodity. Working under authority provided by Federal Railroad Administration (FRA) the railway is currently moving LNG containers between New Fortress Energy's liquefaction plant in Hialeah and PortMiami and Port Everglades.
Original article © FEC.
FOR ALL THE LATEST INFORMATION, NEWS, IMAGES, VIDEOS AND ARTICLES ON ALL ASPECTS OF ROLLING STOCK, PLEASE CLICK HERE.