Colbert Station Limerick Outfitted with Full Colour, Full Matrix LED Technology
To better share information with their passengers, Irish Rail partnered with Daktronics to manufacture and install a new LED display at Colbert Station Limerick in Ireland this past December. This was the first Irish Rail station selected to install Daktronics narrow pixel pitch technology. The new full-colour display was mounted in the same location as the previous signage which was installed by the same company more than 15 years ago.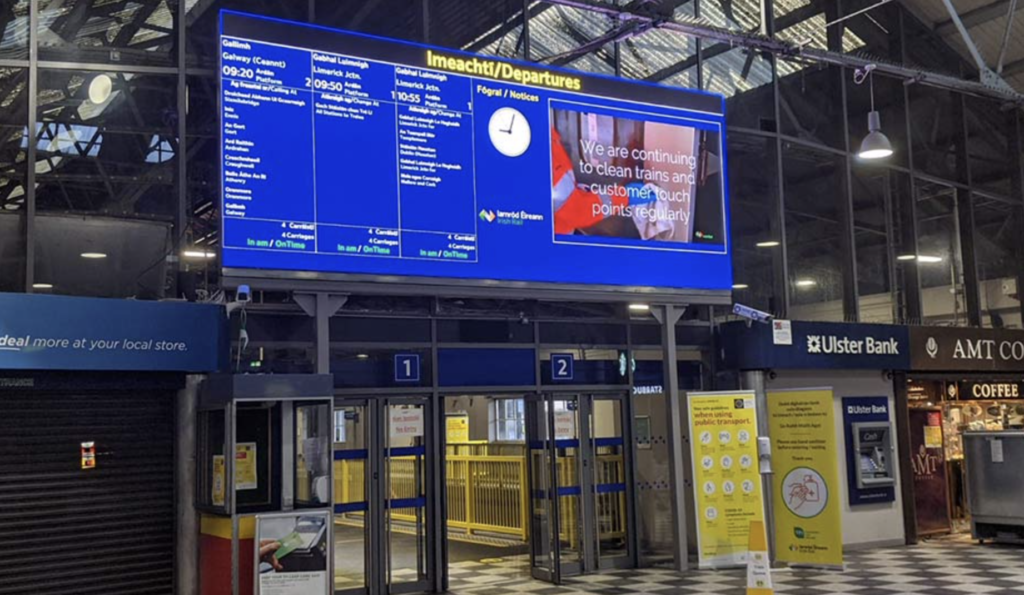 The digital full-matrix technology provides increased flexibility to share real-time passenger information in two languages. It also allows for the ability to highlight public messaging including everything from COVID-19 related information and safety messages to weather alerts and corporate branding.