NTSB Calls for Crash-Resistant Cameras On All Rail Transit Vehicles
The National Transportation Safety Board (NTSB) has issued three safety recommendations, calling upon the industry to install inward and outward-facing crash-resistant cameras in all rail transit vehicles, saying the cameras would greatly aid in crash investigations.
Crash-Resistant Cameras
The recommendations, issued to the Federal Transit Administration and the Southeastern Pennsylvania Transportation Authority call for recorders with a minimum of 12-hour continuous-recording capability that can verify crew actions and train operating conditions. The NTSB says the recorders must be easily accessible to review, with appropriate limitations on public release, for accident investigation and as a tool to improve operational safety.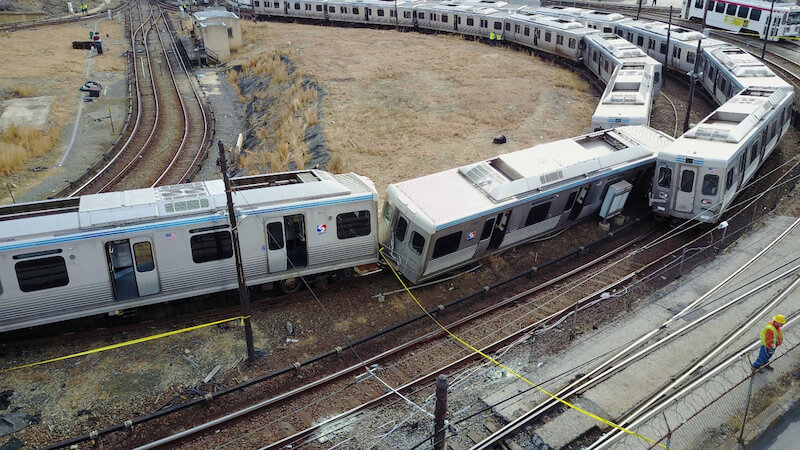 Critical Tool for Investigations
The NTSB is currently investigating a Feb. 21, 2017, accident in Upper Darby, Pennsylvania, where a SEPTA train collided with the rear of a second SEPTA train stopped on a loop track near the 69th Street station. The train was not equipped with forward-facing cameras nor audio or image recorders in the operating cab.
In a post-accident interview, the operator of the striking train said he could not remember his actions immediately prior to the collision. The NTSB-recommended recorders would have documented the operator's actions, providing investigators valuable insights to how and why the crash happened.
NTSB Chairman, Robert L. Sumwalt, said:
"These devices, which are becoming cheaper and more reliable, are critical tools in our investigations"

"In 47 of the 64 rail transit accidents the NTSB investigated between 1976 and 2015, audio and image recorders would have greatly helped in learning what happened by documenting and preserving data describing the actions and conditions leading to an accident."
The NTSB has long advocated the broader use of recorders as a means to improve transportation safety; the issue is currently on the agency's Most Wanted List of transportation safety improvements.
Original article © NTSB.
FOR ALL THE LATEST INFORMATION, NEWS, IMAGES, VIDEOS AND ARTICLES ON ALL ASPECTS OF SURVEILLANCE/CCTV, PLEASE CLICK HERE.