Three Killed in Hermalle-Sous-Huy Train Crash
A high-speed passenger train collided with a freight train at Hermalle-sous-Huy in the municipality of Saint-Georges-sur-Meuse on the Dorsale Wallonne (Walloon Ridge) in Belgium at 11.03 on Sunday, 5 June 2016. Forty passengers were on on board the train. At least three passengers were killed, with another nine seriously injured. 27 others were treated for injuries at the scene. Less seriously injured victims were moved to a nearby crisis centre.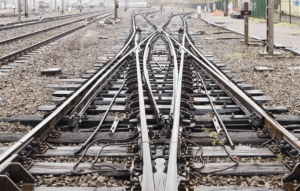 The accident occurred on the Namur-Liege line, when the passenger train was attempting to overtake a freight train which was travelling on the same track and crashed into the rear of the freight train. The impact derailed two of the six carriages. The passenger train was travelling at 90km/h at the time of the impact.
Emergency services were on site, with rescue work ongoing until 2AM when all passengers had been removed. The Belgian Croix-Rouge mobilised thirty rescuers to assist, and dispatched five volunteers to the emergency crisis centre in Flône Abbey or a sports centre nearby.
Francis Dejon, a local mayor, told Belgian news agency Belga:
 "The passenger train is really in a bad way, it's stunning. The front carriage is scrunched back up on itself. We were very lucky not to have more victims."
Official Investigation Begins
An investigation is currently underway to determine the exact circumstances of the accident by the Federal Public Service Mobility and Transport Railway Accident and Investigation Unit, with infrastructure provider Infrabel and train operating company SNCB cooperating.
Rail operator SNCB released a statement in which it said:
"All Infrabel and SNCB services are mobilised and are cooperating fully with emergency services. The priority is the care of victims."
Violeta Bulc, EC Commissioner for Transport, said on Twitter:
"Following #HermalleSousHuy train accident. Thoughts are w/ friends + families of victims and those injured. @ERA_railways ready to assist."