A new report, entitled The Economic Contribution of UK Rail 2021, showcases UK rail as a major economic sector that's driving growth, investment and jobs right across the United Kingdom.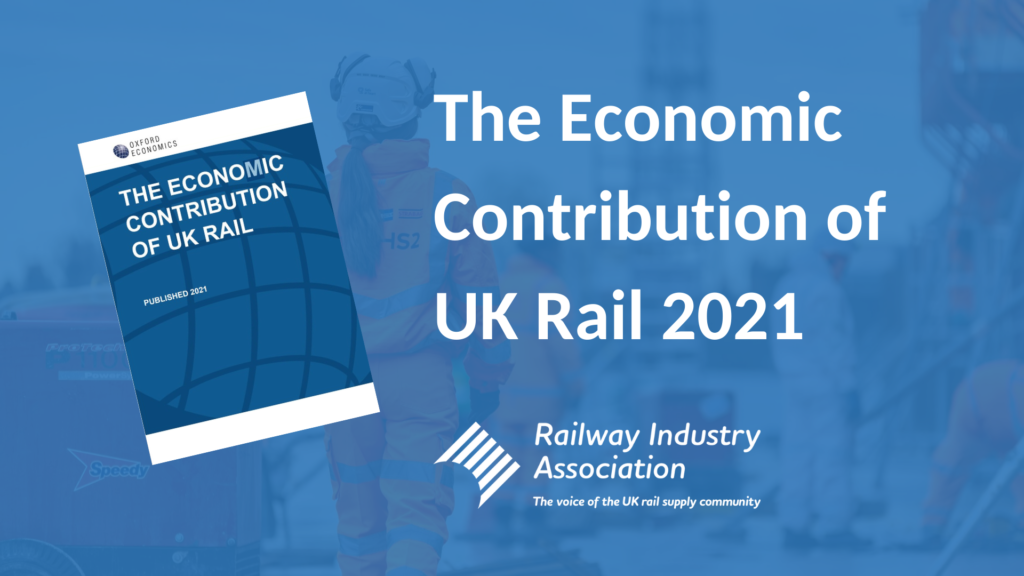 With the government now looking for sectors that can help the country "bounce back better", the report –­ commissioned by the Railway Industry Association (RIA) and published by Oxford Economics ­ ­– highlights how UK rail can lead the economic recovery post-Covid.
Research found that in 2019, the latest point where economic data is available, the rail industry supported 43 billion GBP (50.43bn euros | 59.27bn USD) gross value added (GVA) in economic growth and 710,000 jobs, compared to £36.4bn (42.69 euros | 50.17bn USD) and 600,000 in 2016.
It further raised 14bn GBP (16.42bn euros | 19.30bn USD) in tax revenue in 2019, compared to 11bn GBP (12.90bn euros | 15.16 USD) in 2016.
The report also looks at future scenarios for rail investment, based on National Infrastructure Commission (NIC) research.
It points out that if rail investment is increased by 50 percent the rail sector would contribute to the economy an additional 5.6bn per year between 2025 and 2029, and result in an extra 104,000 sector jobs.
"This new research reveals that, pre-pandemic, the railway industry was growing and supporting even more jobs and GVA than just a few years earlier. In 2016, every pound spent in rail generated £2.20 of spending in the wider economy, yet by 2019 this had risen to £2.50. This shows that rail is not just an important sector in its own right, but is also crucial for UK plc more widely, its economy and connectivity.
"As the government seeks to build back better – with a growing economy, which levels-up, is green and which helps promote Global Britain ­– it should look no further than the UK railway industry.
"This report shows a burgeoning rail sector before the pandemic and how rail can provide more economic growth in the future. As passengers now return to the network, we should be optimistic about rail's ability to help with the recovery. With the right government policy and support, UK rail can continue to be the economic powerhouse the UK will need in the months and years to come."