Fast and future-proof charging of mobile devices – with the latest USB-C charging devices intreXis is setting new benchmarks for quick and powerful charging of mobile devices in rail vehicles.
The innovative USB-chargers already meet the new EU requirements, which define PD (power delivery) as the harmonised quick-charging standard and the USB type C port as of autumn 2024.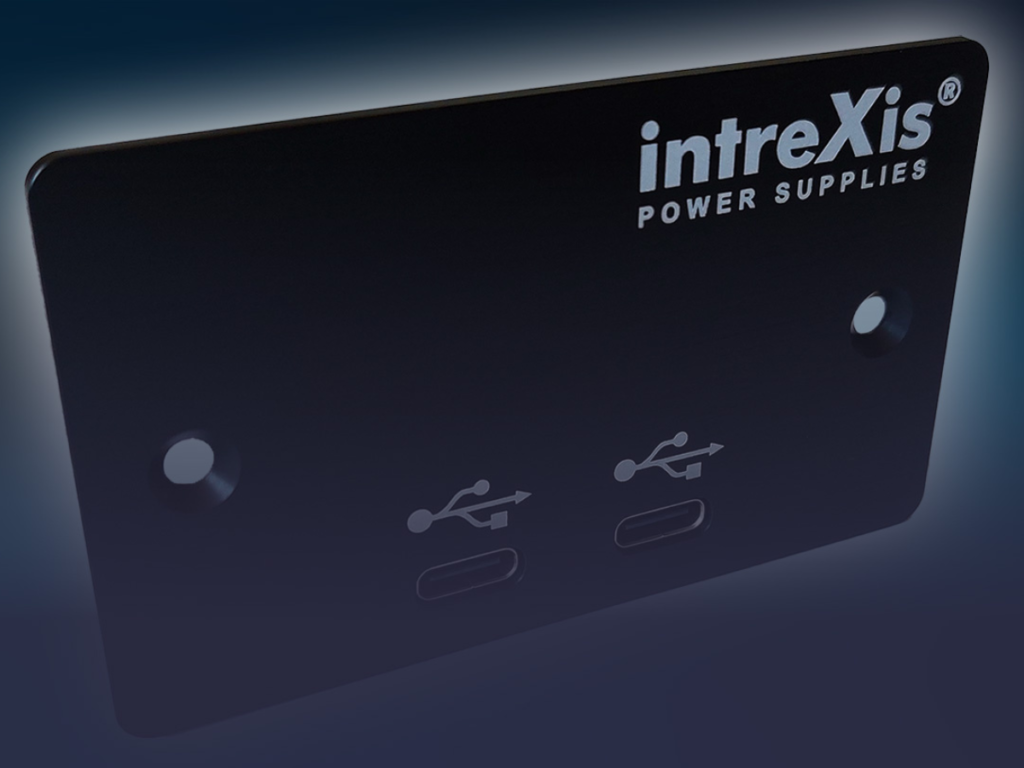 The standardised communication between the charging unit and the device enables an optimal charging process and allows quick charging of two mobile phones or tablets simultaneously, even during short journeys.
The charging device is extremely robust, made of aluminium or stainless steel and fully suitable for trains, trams, metros or passenger coaches. The flat design with a depth of just 10 mm allows flexible positioning and simple installation in passenger areas and the driver's cab.
This article was originally published by intreXis.