DB Engineering and Consulting (DB E&C) has signed a contract to oversee the electrification of Uzbekistan's 452-kilometre-long Bukhara-Urgench-Khiva railway line.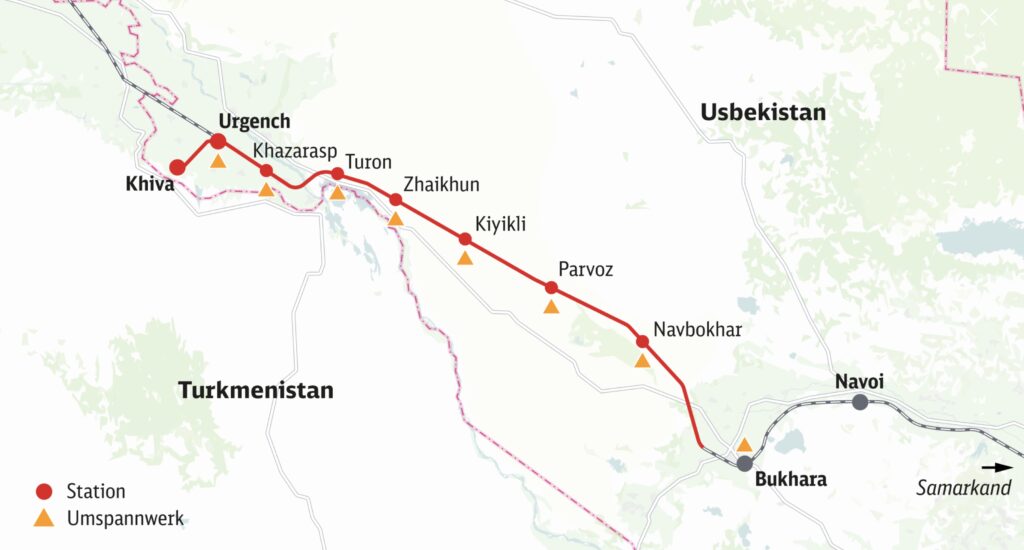 This will support the Ministry of Transport and Uzbek Railways' stated goal of introducing high-speed rail services, which would reduce the time it takes to travel by train from the capital, Tashkent, to the western city of Urgench by a full 11 hours.
DB Engineering and Consulting remarked that high-speed rail also had the ability to help boost tourism in the country, increase the capacity of its transit corridors and reduce CO2 emissions.
The contracts were signed last month, during the 6th meeting of the German-Uzbek Economic Council's economic forum, at a ceremony attended by the country's Prime Minister, Abdulla Aripov.
This is the latest project to come from DB E&C's strategic partnership with Uzbekistan, which came into being in May 2019. This was created in order to optimise Uzbeck Railway's activities, expand logistics potential and transit corridors and advance digitisation.
In addition to this new project, DB E&C has already been involved in supervising construction of three other rail projects in the country, including the construction of the Kamchik railway tunnel on the Angren-Pap line and the extension of the Tashkent Metro line.
Work will begin on the new electrification project this autumn.