New & Improved Plenum Rated LMR-LLPX Cables
New & Improved Plenum Rated LMR-LLPX Cables from Times Microwave Systems
Effective immediately, Times Microwave Systems introduces an improved series of plenum cables, LMR-LLPX to replace the LMR-LLPL series. The new plenum rated LMR-LLPX series cables have a red fluoropolymer jacket and will provide the same attenuation as the orange PVC jacketed LMR-LLPL cables. The LMR-LLPX series cables accepts all standard Times Microwave plenum connectors and can be prepped with the easy to use CST strip tools. The LMR-LLPX series is offered in sizes 195 to 1200.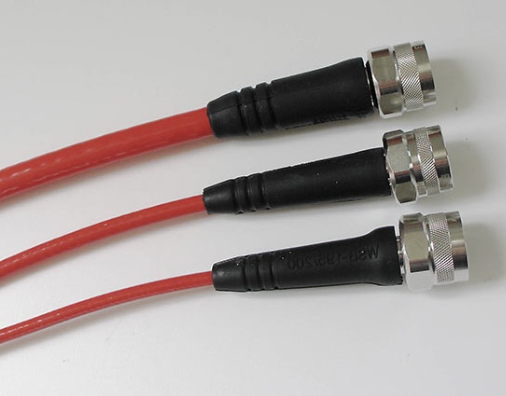 No new orders will be taken for the LMR-LLPL series cables. All open orders for LMR-LLPL cables will be completed and shipped as originally ordered.
The red jacket of the LMR-LLPX series addresses the requirement for a red jacketed cable for the public safety and in-building applications. The new fluoropolymer jacket offers many added features and benefits including:
– Extended temperature range (-40C to 125 C)
– Higher power handling
– Higher Oxygen Index jacket for improved plenum flame and smoke performance
– Lower coefficient of friction for easier installations
– Better cut-through and abrasion resistance
– Advanced chemical resistance and overall UV resistance
All LMR-LLPX cables are marked with the required UL printing legend (Type CMP, UL File E-170516) the same as the LMR-LLPL series. Pricing for the LMR-LLPX series is the same as for the LMR-LLPL series.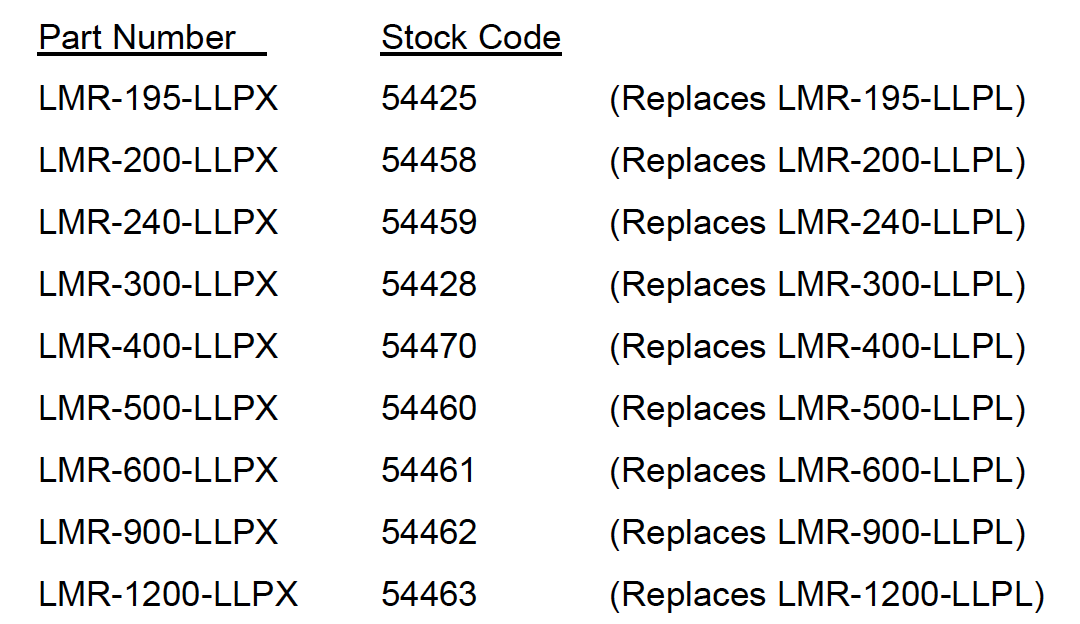 This article was originally published by Times Microwave Systems in June 2018.