New Generation Freight Cars Can Work 1 Million km Without Repairs
Dmitry Losev, Deputy CEO for Technological Development at United Wagon Company (UWC), addressed the 8th annual international conference "Rail Delivery of Mining and Smelting Cargoes in Russia" on the topic "Operating resource of new generation freight cars: current situation and prospects".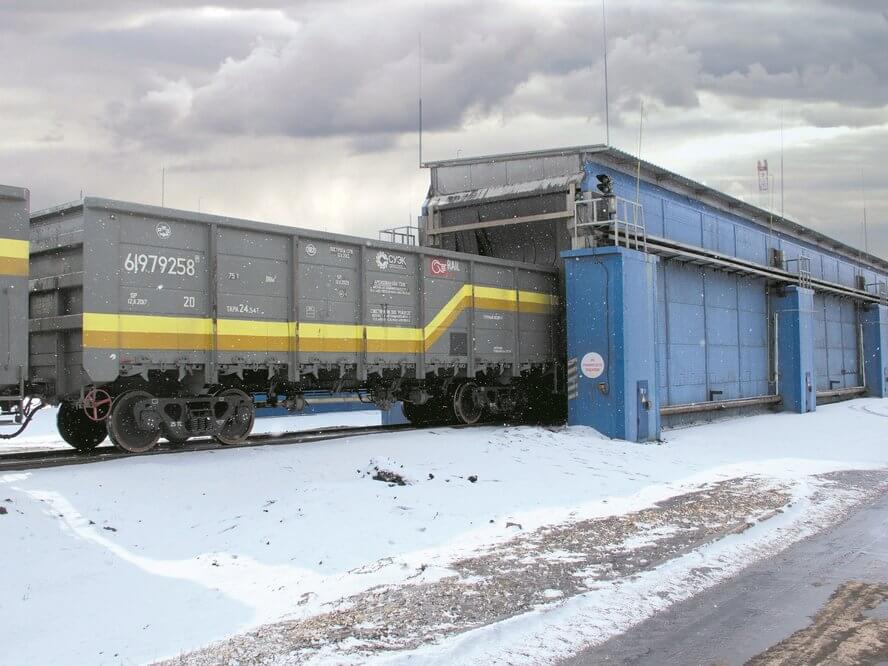 In his speech to conference participants, the UWC senior manager described the design efficiency and results that have been obtained in use of the new generation 12-9853 gondola freight car, the quantity of which is the highest on the Russian Railways network. More than 30,000 of the cars, manufactured by Tikhvin Freight Car Building Plant (TVSZ) are now in service, representing nearly 45% of the entire fleet of new generation gondola cars. Average annual running distance of the 12-9853 car is 150,000 km, which is almost double that of standard models. The maximum distance travelled by the new cars of TVSZ without decoupling is 590,500 km, which is an absolute record for the Russian rail freight sector.
Greater Reliability and Fault Tolerance
According to data of the Rail Car Design Bureau at Russian Railways, the frequency of repairs that require decoupling is nearly six times lower for the TVSZ cars over a distance of 1 million km, and downtime is half that of standard rolling stock. Greater reliability and fault tolerance of the TVSZ freight cars have enabled creation on the rail network, with support from Russian Railways, of 150 sections, each over 6,000 km long, with guaranteed maintenance-free service between loading and unloading points. The comparable distance for a standard car does not exceed 1,300 km.
Cheaper to Operate
Based on statistics obtained to date, the trouble-free operating resource of main aggregates on the new generation cars will be underused by 40% on average when the time comes for their first scheduled depot repair at 800,000 km. This suggests that distance travelled between scheduled maintenance could be extended to 1 million km for the TVSZ cars, which will make them much cheaper to operate through the whole of their life cycle.
Fewer Decoupling Repairs
Since the beginning of 2017 one of the most common interim repairs that require decoupling has been machining of wheel sets. In nearly a third of these cases, the defects are on the wheel surface in contact with rails and are caused by damage to the wheel sets during shunting operations on non-public rail sections and when separating railcars at hump yards. Decoupling repairs are also made by damage to the car body during loading or unloading, since body damage can lead to hidden defects of bogie components (axle box, springs, castings, etc.). The UWC senior manager emphasised that further increase in service life of the freight car fleet and lowering of current needs for decoupling repairs depend primarily on operating conditions and better practice in handling of cars.
Original article © UWC.
FOR ALL THE LATEST INFORMATION, NEWS, IMAGES, VIDEOS AND ARTICLES ON ALL ASPECTS OF ROLLING STOCK, PLEASE CLICK HERE.