New E-Class Trams Begin Operation in Melbourne
The first of 30 new E-Class trams ordered by the Andrews Labor Government will begin operating on the world's biggest tram network today, 13 June 2017.
Premier Daniel Andrews joined Minister for Public Transport Jacinta Allan in Wellington Parade to inspect tram 51, before it and tram 52 enter passenger service later this week.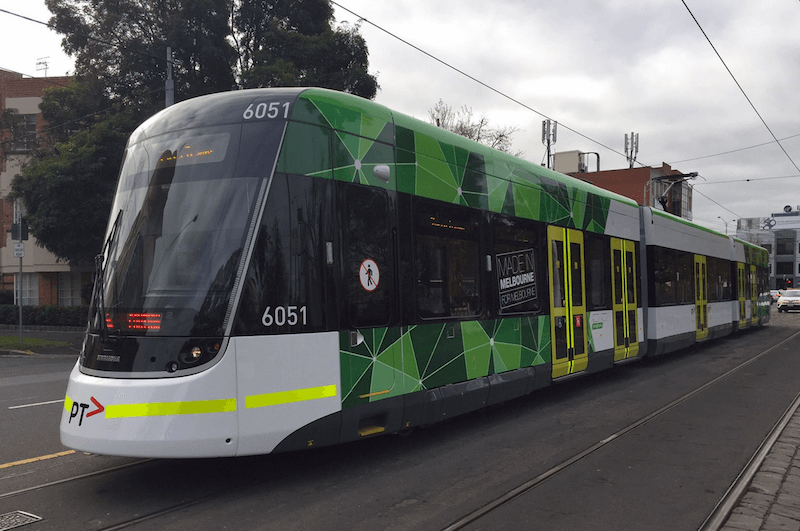 E-Class Trams
The low-floor E-Class trams are the biggest and most accessible in Victoria, with low floors, more myki readers (reloadable contactless smartcard ticketing system), better information and space for more than 200 passengers.
They include audio and visual passenger information, air conditioning and dedicated spaces for passengers with prams and mobility aids.
Passenger Safety
The newest E-Class trams feature a new cab design which makes passengers safer including eight extra hand rails and 24 more strap hangers.
Locally Manufactured
These trams were built right here in Victoria – supporting 500 local jobs at Bombardier in Dandenong and local suppliers.
Trams 51 and 52 are the first of 20 ordered by the Labor Government in 2015 to enter service, and will operate on routes 96, 86 and 11.
The Victorian Budget 2017/18 funded a further 10, taking the total number of E-Class trams to  be purchased to 80.All 80 trams are expected to be in service by mid-2019, providing space for more than 17,000 extra passengers.
Premier, Daniel Andrews, said:
"We're building bigger, better trams in Melbourne, for Melbourne – supporting hundreds of local jobs."

"The E-Class tram is local manufacturing at its best – and we can take great pride that these locally manufactured trams will move locals and tourists efficiently and comfortably around our city."
Minister for Public Transport, Jacinta Allan, added:
"These trams will carry hundreds more passengers around our city and we can be proud they're designed and built in Victoria."

"The former Liberal Government didn't order a single new tram in four years. We've already ordered 30 to support jobs and carry more passengers on the world's biggest tram network."
Original article © Premier of Victoria.
FOR ALL THE LATEST INFORMATION, NEWS, IMAGES, VIDEOS AND ARTICLES ON ALL ASPECTS OF LIGHT RAIL / TRAM CARS, PLEASE CLICK HERE.