Alstom will manufacture, deliver and maintain 11 Coradia Continental battery-electric trains (BEMUs) for Verkehrsverbund Mittelsachsen (VMS), with the support of Zweckverband für den Nahverkehrsraum Leipzig (ZVNL), the two authorities responsible for the Leipzig-Chemnitz route for which the new trains are intended.
The contract is worth around 100 million euros (110 million USD). The maintenance provision will run until 2032.
In 2014 Alstom signed a contract with VMS for 29 Coradia Continental EMUs. However, to deal with the 80 kilometres of track between Leipzig and Chemnitz that are not electrified, a battery-electric version was necessary. The new trains will start carrying passengers in December 2023. Alstom will build them at its German site in Salzgitter. It will be Alstom's traction centre of excellence in Tarbes that will design and supply the battery traction sub-system.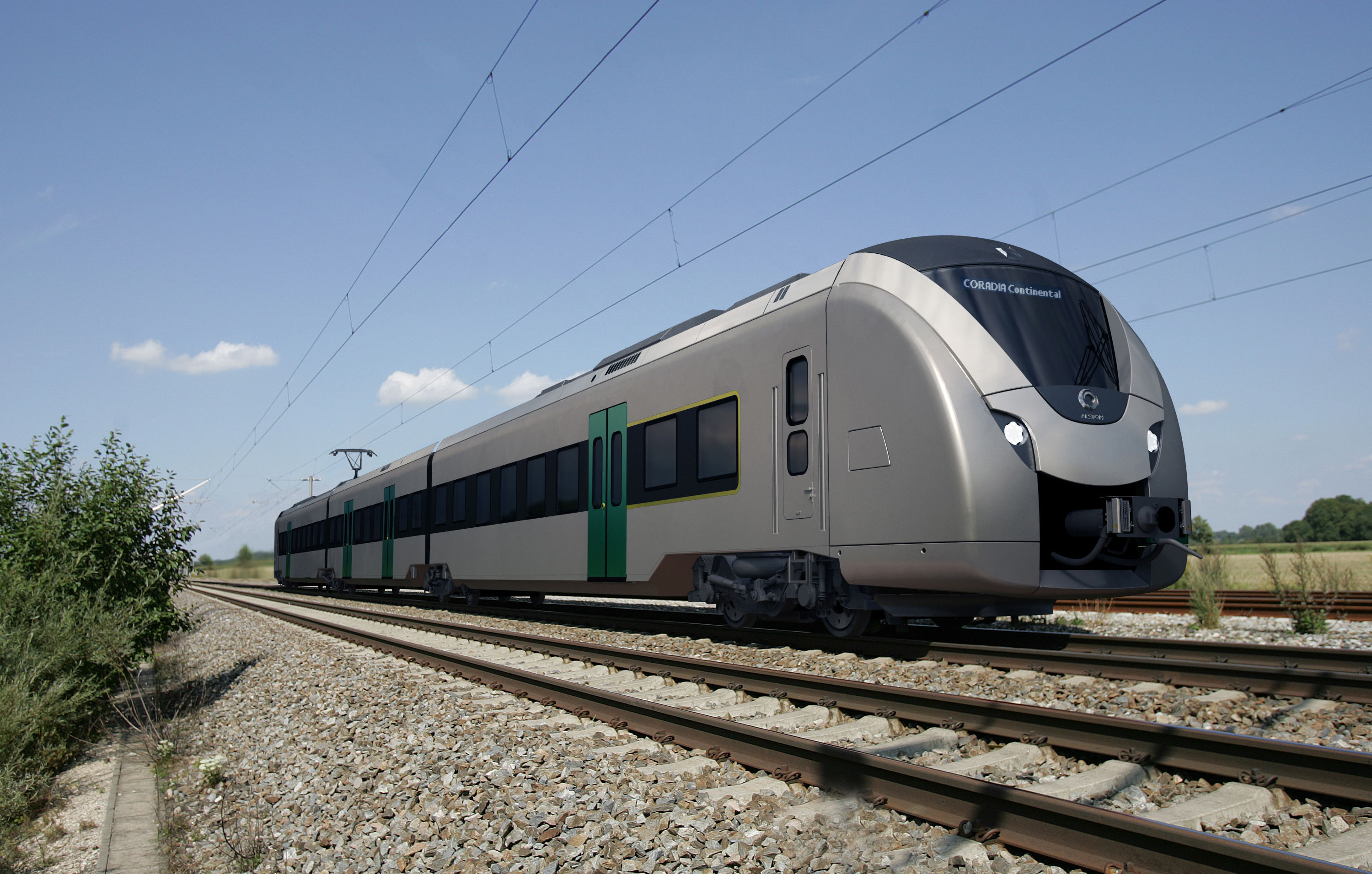 The Coradia Continental BEMUs will be similar to those already operating on the Dresden, Riesa and Zwickau routes. However, the BEMUs for the Leipzig-Chemnitz route will also have high-performance batteries on the roof. These can be charged via standard pantographs at Chemnitz and Leipzig stations. The batteries charge fully in half an hour.
"We are immensely proud to be providing the responsible authorities with a sustainable and perfectly-suited solution. Today, Alstom stands apart in being able to offer any form of emission-free traction currently on the market built into a proven solution. As a responsible company, Alstom has an intense focus on sustainable mobility, offering the best-fitting solutions that make it not only possible, but also cost-effective and attractive."
The Coradia Continental BEMU has a battery range of up to 120km. It can also operate using overhead line equipment. Each three-car train will be 56m in length and come with 150 seats. There will be tables and power sockets at each seat. The trains will be air-conditioned and accessible. Each train can accommodate six bicycles. Furthermore, there will be nine seats in first class.
In battery mode the trains will have a maximum speed of 160km/h. Alstom has calculated the capacity of the high-power lithium-ion batteries to make sure the trains can operate on the Chemnitz-Leipzig line without loss of performance. VMS plans to run the trains in double formation.
Deutsche Bahn and the German government had agreed that the Chemnitz-Leipzig railway line should be electrified by 2028. However, by ordering BEMUs from Alstom, VMS can offer trains that run on electricity five years ahead of that deadline.
Alstom provides Coradia trains as electric, battery-electric and hydrogen trains.
Also read: