Millian Announce Keynote Speaker for CP6 Launch Event
Millian are delighted to confirm Rob Morris, Managing Director Rail Automation of Siemens Mobility Limited, as a speaker at its fast approaching CP6 Launch Event on the 14th March 2019.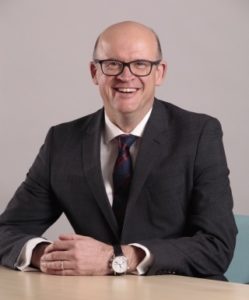 Rob was appointed Managing Director Rail Automation in 2017, following a highly successful reign as Director of Operations. With an industry career spanning four decades and significant expertise in relationship management and collaborative working, he will be the perfect leader to deliver an insightful speech on the new control period and confidently comment on the long-term plan for the UK rail industry to over 300 rail professionals at the event. He will be amongst the many key players in attendance for a rare opportunity to network and interact with industry leaders.
As you know, the Control Period 6 (CP6) investment of almost £48 billion will provide opportunities for many long-term contracts across the country. The first major contracts with Network Rail have recently been signed, with more to come in the new year. Our event focuses on the strengthening of the relationships vital to this contract award phase, enabling all parties a more collaborative start to the framework.
Get involved. Attend the industry's leading introduction in Liverpool by booking your place today.
CP6 Launch Event
Why should you want to attend the industry's leading introduction to CP6?
Control Period 6 (CP6) will span across the next five years in rail with a significant investment of over £48bn pounds. The sum is the biggest spending framework to date with the greatest proportion in favour of services within the North-West area. This funding will be distributed between major contracts from electrification, new station developments and enhancement projects.
We have designed an event which brings together over 300 rail professionals to discuss, network and build partnerships which are invaluable to this period. Amongst the crowds will be Major PC contractors and subcontractors looking to form relationships with the best in the industry.
Two Rail and Transport figureheads will be present giving you the opportunity to learn more about the process and the collaboration opportunities. The black-tie evening promotes business collaboration to deliver the next set of high-quality projects across the country.