Western Australia: transport minister Rita Saffioti has announced two major Metronet project contracts, which are the Bayswater Station upgrade and the level crossing removal at Denny Avenue.
Evolve Bayswater Alliance (Coleman Rail) will design and build the new Metronet Bayswater Station project. Australian-owned company Decmil will also contribute to these works.
Downer EDI has won the contract to remove the level crossing on Denny Avenue.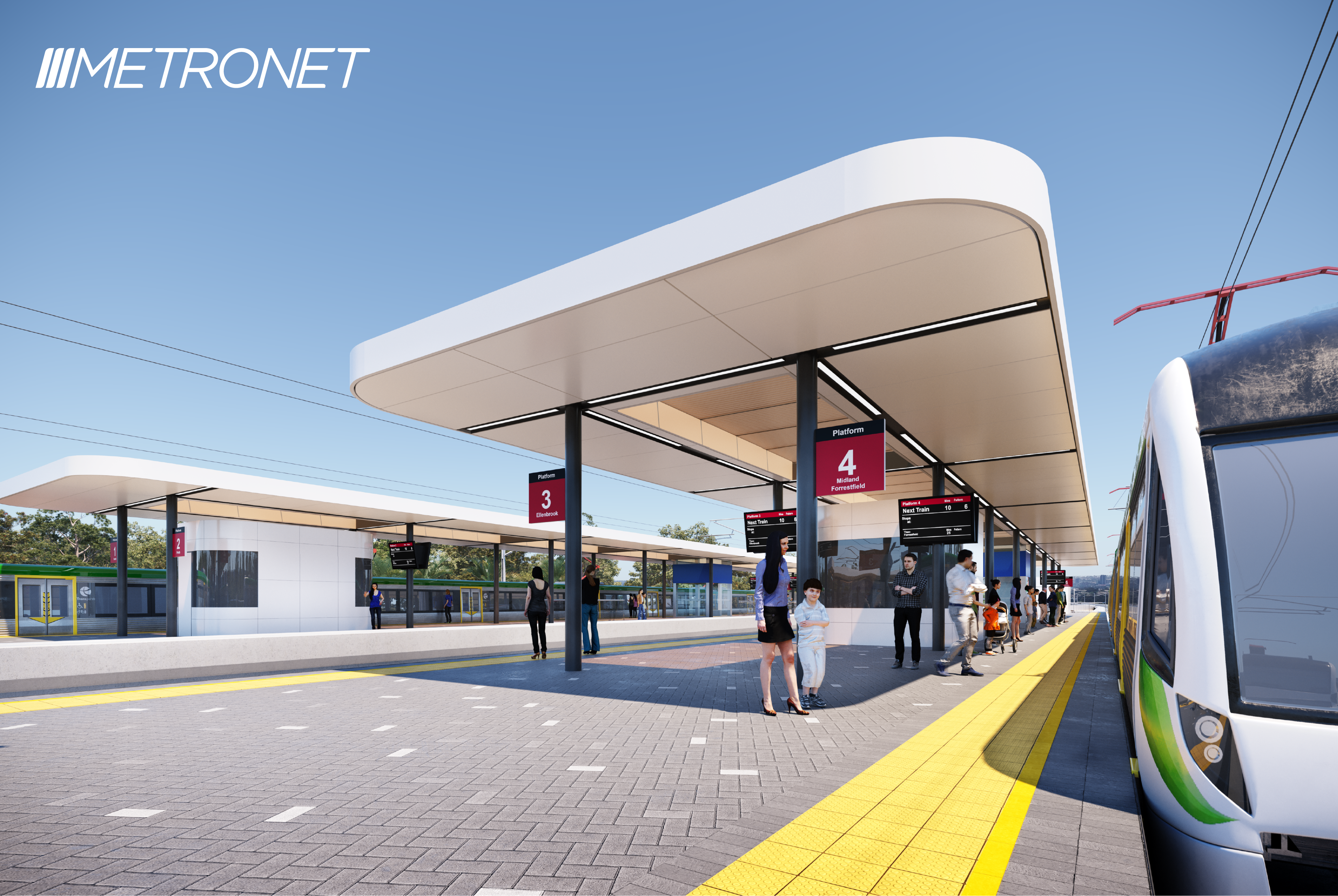 Bayswater Station Upgrade
Evolve Bayswater Alliance will design and build a new four-platform station along with all the associated track, signalling, civil, drainage and overhead line works. It will further build a rail turnback for the Forrestfield-Airport Link and a new bridge at King William Street/Coode Street. Lastly, it will put in place the necessary provisions to allow a connection with the Morley-Ellenbrook Line.
Once the works are complete, Bayswater will be a major transport hub, connecting the Midland Line with the future Forrestfield-Airport Line and the Morley-Ellenbrook Line. The early works to prepare this project started in late 2019.
The total budget for the Bayswater Station upgrade is 253 million AUD (151 million euros | 165 million USD) and will help Western Australia recover economically from the impact the coronavirus pandemic has had.
"The heritage precinct of Bayswater is ready to support the jobs and innovation the station redevelopment brings.
"This amazing project will see Bayswater become an integral transport hub for our State."
Denny Avenue
In order to remove the level crossing at Denny Avenue, there will be a new rail-over-road arrangement at Davis Road.
The contract, which comprises both rail and road elements, also includes a civic infrastructure element to revitalise Kelmscott town centre. Tree planting and other landscaping works will improve the area's green space.
This level crossing is the first of eight that Metronet will remove. The early works commenced in 2019. They included geotechnical testing, the demolition of buildings and the felling of several trees on Railway Avenue.
"This final step in the removal of the Denny Avenue level crossing is welcome news for motorists in the region.
"The revitalisation of the town centre is perfectly timed to bring a much needed boost to business confidence and employment opportunities."
Economic Recovery
The multi-government agency Metronet says its projects will help Western Australia recover from the coronavirus pandemic. There are currently six Metronet projects underway in 2020.
"In times like these it's important we continue to progress the projects that will provide work for local businesses and keep workers in their jobs. This will ultimately support the State's wider economy.
"This year alone we have six METRONET projects underway, creating thousands of local jobs and creating opportunities for local businesses.
"When complete, the new METRONET Bayswater Station will transform Bayswater into a major transport hub servicing the Midland Line, Forrestfield-Airport Link and Morley-Ellenbrook Line, and a new station is integral to this.
"The METRONET Bayswater Station upgrade and Denny Avenue level crossing removal projects, combined with construction of other nearby major projects like the Tonkin Gap and Morley-Ellenbrook Line, will help support the WA economy through some tough times ahead."
Also read: