Metrolink Unveils New Antelope Valley Line Station
On Wednesday, September 28, Metrolink CEO Art Leahy was joined by Palmdale Council member and Metrolink Board Member Roxana Martinez, Assemblymember Tom Lackey, a representative from the office of Los Angeles County Supervisor Michael Antonovich and Metro Chief Program Management Officer Richard Clarke to celebrate the completion of the new and improved Vincent Grade-Acton Metrolink Station with a western-themed ribbon-cutting ceremony. The project has been underway since August 2015 and is expected to bring many benefits to Metrolink passengers, freight railroads and customers in the region, such as reduced travel times, emissions and delays.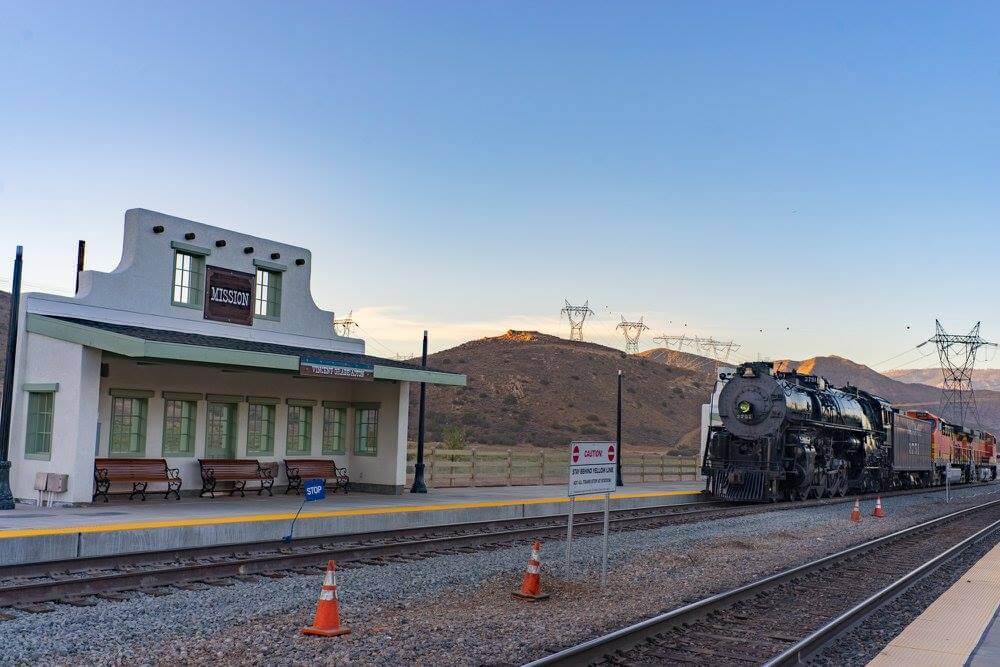 With funding from LA Metro, CALTRANS and the California Transportation Commission (CTC), Metrolink has constructed a second platform, a pedestrian at-grade crossing, a crossover and an extension of almost 5,000 feet to the existing Vincent Siding.
Metrolink CEO, Art Leahy, said:
"We will see enhanced safety, reduce idling and emissions, as well as shorter commutes and fewer service delays."
On behalf of Los Angeles County Supervisor Michael Antonovich, field deputy Patricia Russell highlighted Metrolink's ongoing efforts to improve service to the Antelope Valley Line. Assemblymember Tom Lackey recognized Supervisor Antonovich for his leadership on this project and thanked him for serving as a Metrolink Board Member for the past 24 years. A representative from the Acton Town Council was also in attendance for the ribbon-cutting.
To commemorate this event, Metrolink provided a western-themed photo booth and on-site décor to allow guests to indulge in Acton's rich past as an Old West mining town. Through coordination with the San Bernardino Railroad Historical Society (SBRHS), a pristine steam locomotive was on display after completing a 120-mile round trip to Acton.
According to SBRHS President, Warren Peterson, the Sante Fe 3751 was the "first steam locomotive to travel north of Los Angeles in 24 years."
As local and regional stakeholders, project partners and Metrolink staff stepped onto the platform for the first time, and Councilmember Roxana Martinez was given the honour of cutting the ceremonial ribbon.