Le Shuttle Freight: High Trade Volumes in July 2018
Getlink has published its sales figures for Le Shuttle Freight in July 2018. Transporting 144,990 trucks across the channel on its freight trains, the shuttle service recorded its best volume of trade for that month in its history.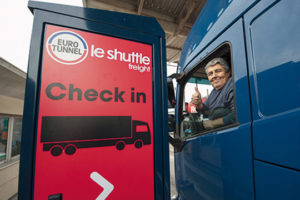 July 2018 was also the company's best ever month of trade after March 2018 and March 2017. Since January 2018 it has moved almost one million trucks between the UK and continental European countries.
Getlink also reported an increase in passenger traffic in July 2018. 314,955 passenger vehicles were transported by the company across the month, a 3% increase on the figures for July 2017. This figure is the second-highest volume of passenger traffic for this month after July 2016 since the end of duty-free sales within the EU in 1999. Since January 2018 more than 1.5 million passenger vehicles have crossed the channel using Le Shuttle.
Getlink will publish its figures for August 2018 on Tuesday 11 September 2018.