Sinara Transport Machines' (STM) Trading House has signed an agreement with SilkWay Transit to deliver 22 2ES7 Black Granite locomotives.
The electric freight locomotives will be used for commercial service on the Republic of Kazakhstan's main line.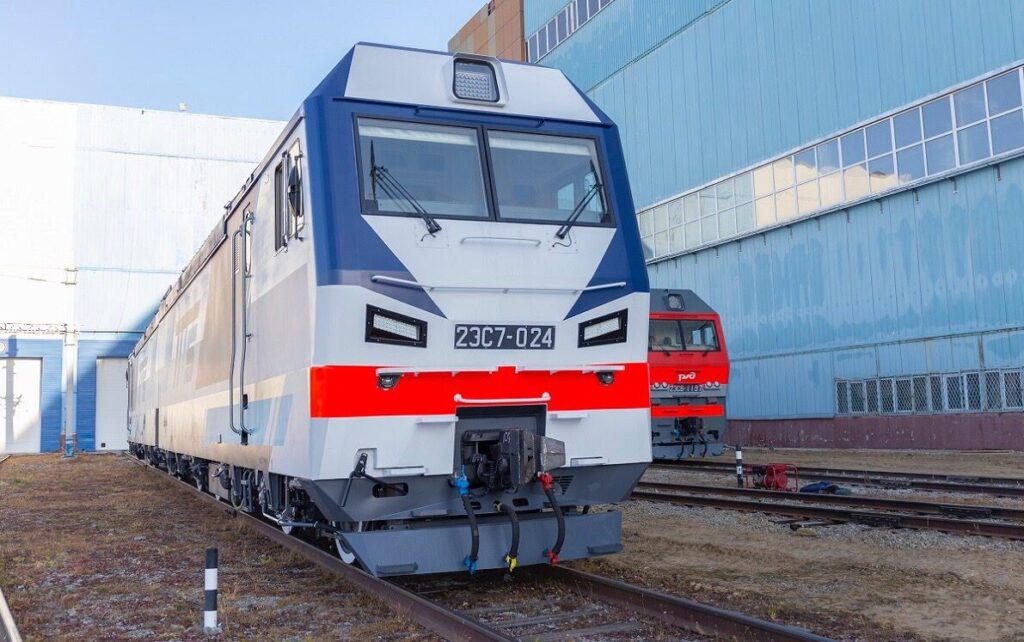 The 2ES7 two-section freight AC electric locomotives were designed for AC railway lines in Commonwealth of Independent States (CIS) countries.
The Black Granite locomotive is equipped with an asynchronous traction drive that enables it to drive trains weighing up to 9,000 tonnes.
With a maximum power of 8.8 megawatts, it's able to handle tough terrain and should significantly increase the throughput of Kazakhstan Railways' mainline traffic.
The locomotives are being manufactured at STM's Ural Locomotives plant. Deliveries are scheduled to begin at the end of the year and the order is expected to be completed within the next nine months.
"STM Holding aims to have a long-term presence in Kazakhstan's rail sector, and this contract has become one of the largest export projects in the history of our company. The agreement opens up new opportunities, and we're now negotiating a provision of service maintenance for the supplied electric locomotives.
"In the past ten years, the rail freight turnover structure has changed significantly: we can see a west-to-east reorientation. Powerful and efficient electric locomotives 2ES7 are an effective solution for business - they're designed to ensure the realisation of the potential set in the carrier's infrastructure, to meet the needs of the industry in transportation of goods."
STM's Trading House completed another order from Silkway Transit, the largest freight operator in Kazakhstan, this summer. This was for four TEM14 shunting locomotives.
Since 2007 STM has supplied Kazakhstan with 46 diesel locomotives, more than 80 units of track equipment and 246 hopper batchers.