Motherson Rolling Stock is a manufacturer of electrical systems for trains and specialist in wiring harness and roof and underframe wiring systems and cabinets and driver desks production and installation.
MSSL (GB) Ltd is the holding company of Motherson's Rolling Stock business globally, a pioneering force in electrical systems for trains. It is renowned for its exceptional expertise in manufacturing and installing cutting-edge wiring harnesses and roof and underframe wiring systems. With an unwavering commitment to excellence, MSSL (GB) Ltd's proficiency spans both the electrical and fabrication aspects of the build.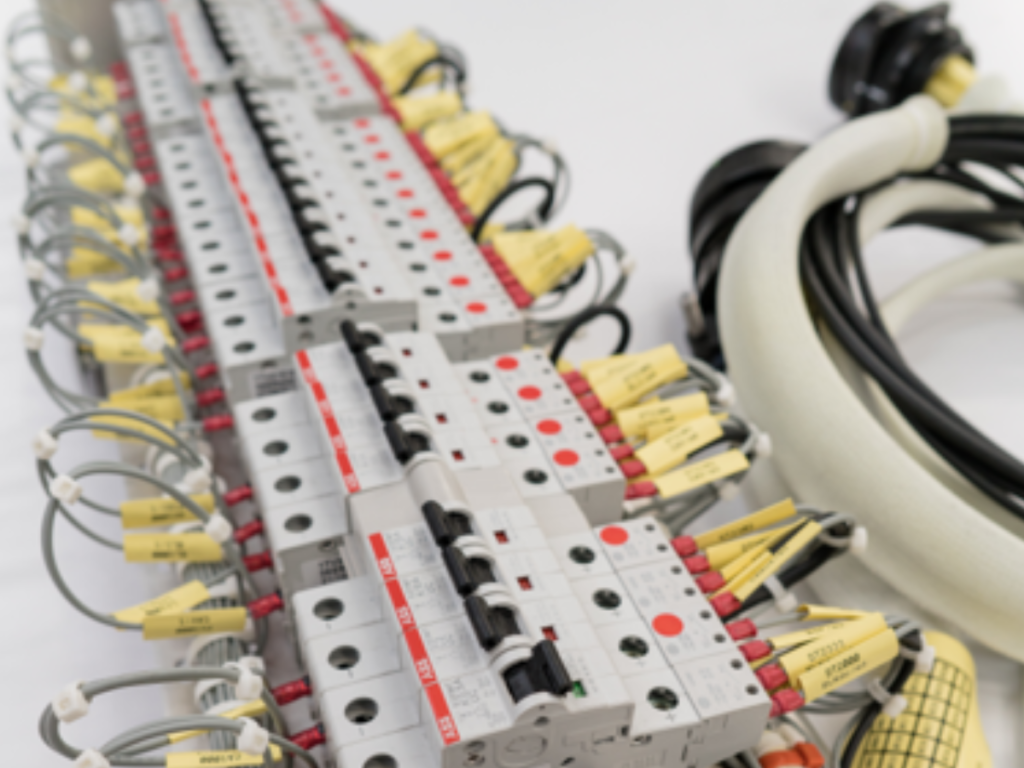 The company conceptualises and produces an extensive range of electrical cabinets, power packs, and electrical distribution systems tailored specifically for trains, trams, locomotives, and metros.
With seven strategically positioned locations globally, including the UK, Poland, US, Mexico and India, the company marks its presence in the world of transportation. This widespread footprint allows MSSL (GB) Ltd to navigate the intricacies of the rolling stock industry with finesse, drawing on a rich tapestry of global resources and expertise.
"Essentially, we build any electrical systems found within a train. We specialise in the art of crafting components that are part of the underframe, driver desk, cab back walls, doors, Wi-Fi and countless other intricacies where electrical wiring brings life to the systems."
Motherson Rolling Stock UK Site: Based in the Heart of the UK Rail Industry
Based in Derby, one of Europe's biggest rail hubs and recently announced as the HQ for Great British Railways, Motherson Rolling Stock's UK site has been an integral part of Britain's rail industry for 140 years.
Opened by Midland Railways in 1876, the manufacturing site has had various past owners, including British Railways, ABB and Bombardier – which sold the rolling stock electrical component part of its business to Motherson in 2019 and in 2021, Alstom acquired the remaining portion of the site after acquiring Bombardier.
What Motherson Rolling Stock Offers
Situated in a strategically advantageous location, the site has excellent logistical connections and also harnesses the prowess of an experienced local workforce. With a sizeable team of over 650 dedicated professionals operating within their large 13,500 square metre facility, the Motherson Rolling Stock Derby facility delivers on and always strives to exceed the expectations of stakeholders.
At the core of their operations, engineers meticulously plan and design the intricate details of components that form the backbone of their solutions. What sets them apart is their unwavering commitment to in-house production, endowing customers with unparalleled flexibility and lightning-fast response times when faced with design changes, value analysis and value engineering (VAVE) improvements, and fluctuating production volumes. This inherent capability ensures that Motherson Rolling Stock remains at the forefront of adaptability and customer-centricity, catering to the dynamic needs of the industry.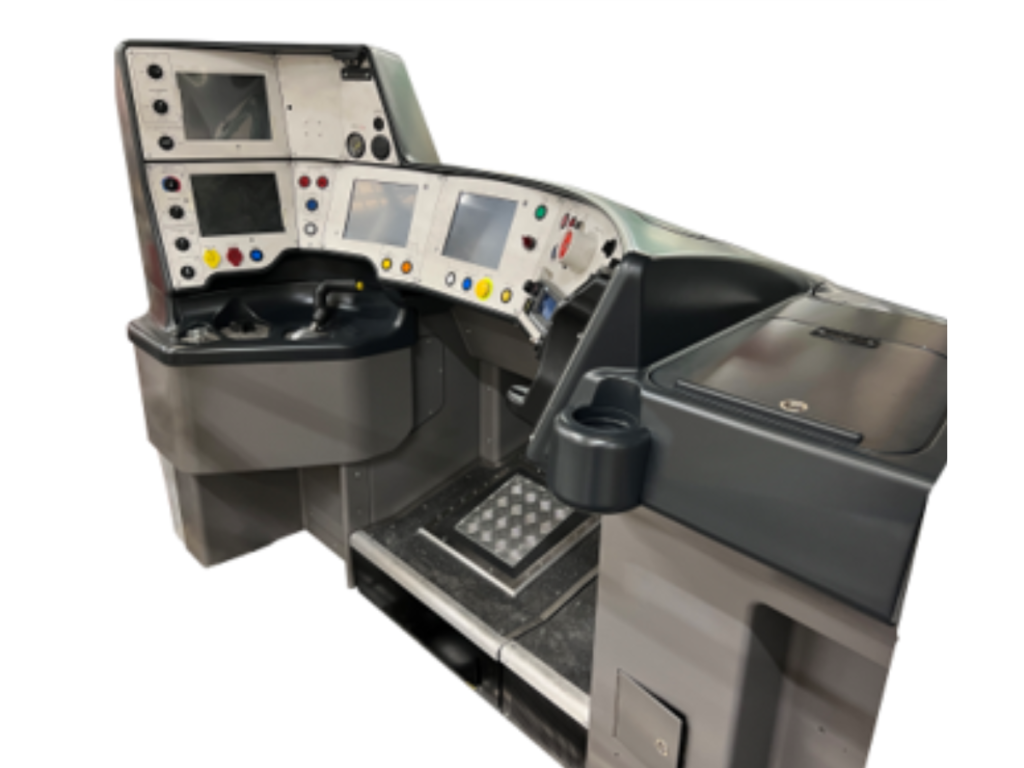 Next, the assembly department is responsible for meticulously fabricating the sub-components and finished products, which undergo a rigorous low and high-voltage testing routine to meet the highest quality standards.
In essence, Motherson Rolling Stock strives to be the epitome of innovation and reliability, helping to revolutionise the rolling stock domain with its cutting-edge solutions. It embodies excellence from its well-positioned site to its talented workforce and streamlined production processes. As a trusted partner, Motherson Rolling Stock consistently delivers unmatched value to its customers, and in line with the overall Motherson vision to be 'a globally preferred sustainable solutions provider,' ensures a future where the boundaries of possibility are continually pushed.
Access to Worldwide Expertise and Facilities
As part of the wider Motherson business, MSSL (GB) Ltd leverages the experience, expertise and facilities of its fellow subsidiaries around the globe.
Internationally, the Motherson name is synonymous with wiring harness systems production, and the Motherson Wiring Harness Division is one of the world's largest manufacturers in this area.
Distinguished by their ability to seamlessly merge the fabrication and installation of electrical harnesses, MSSL (GB) Ltd emerges as a unique entity within the industry. This distinctive capability empowers the organisation to serve as a comprehensive solutions provider to their esteemed customers, seamlessly encompassing every aspect from product and concept development, fuelled by their extensive in-house design capabilities and global engineering support, to manufacturing prowess and unparalleled aftersales service.
"The Motherson group is approximately a USD 10.5 billion company, with global resources we can pull on.
"It has more than 300 facilities across 41 countries and roughly 170,000 employees, meaning we have a great wealth of knowledge available around the world."
MSSL (GB) Ltd thrives on an extraordinary wealth of knowledge available at its fingertips. The resounding impact of this global reach cannot be overstated, as it fuels innovation, collaboration and the swift dissemination of cutting-edge practices and insights throughout the organisation.
The Aventra Platform
Much of Motherson Rolling Stock's current work revolves around legacy projects for Alstom due to both companies' historical ties with Bombardier.
"We're currently delivering the Aventra platform for Alstom, and obviously, we also deliver for many of the depots. In addition, we're providing spares and repairs for any fleets we support.
"We have our own service division, you see, so for any modification work, we have a team on-site at Derby, as well as off-site teams at different depots around the UK, so it is an end-to-end offering."
Find Out More about Motherson Rolling Stock UK
Motherson Rolling Stock would love to hear from new potential customers.
If you'd like to learn more about MSSL (GB) Ltd and how it could support your business, please get in touch with Neil Adam, General Manager, Motherson Rolling Stock, Derby or Pawel Eberhardt, Global Sales Director, Motherson Rolling Stock to discuss further.
Neil Adam, MSSL UK General Manager
[email protected]
Pawel Eberhardt, Rolling Stock Global Sales Director
[email protected]
This content was provided by Motherson Rolling Stock.